Michael Jackson & Extreme Beers at the Penn Museum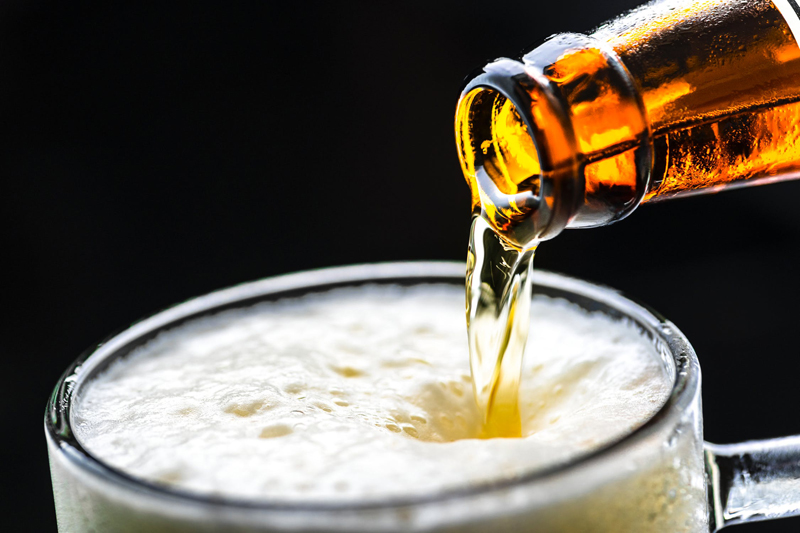 For seventeen years, Michael Jackson, the world's leading Authority on Beer and Whiskey, has presented annual tutored tastings at the University of Pennsylvania Museum of Archaeology and Anthropology in Philadelphia, Pennsylvania, USA. Each year, the theme has grown in breadth and scope to display the ever-developing sophistication in beer throughout the world, and particularly, in the United States. As his topic has gained sophistication, so has his audience.

The first Tutored Tastings in the early 90's were as amorphous as the U.S. beer scene of the day. They were originally out-of-doors, exposed to the volatility of a typical March day. Unpredictable weather threatened, cold and damp, with a "ferocious wind." Although these tastings were presented under an expansive marquee, the blustery wind met with no resistance, sending chills that were barely tolerable to those in attendance. Even the tough man from Yorkshire found it a challenge. As their loyalty and endurance stood the test of time, beer enthusiasts have gained more respectable quarters at the Penn Museum where Jackson's Tutored Presentations occupy the Upper Egyptian Gallery and the Chinese Rotunda.


On Saturday, March 10, 2007, Michael Jackson focused on extremes of a different kind – Extreme Beer. Sam Calagione of Dogfish Head Craft Brewery in Milton, Delaware, settled-in next to Jackson, talking with him about the extremes and nuances within each beer – allowing the audience to feel like voyeurs, attendees who were privileged to peer into the personal conversations of two world-renowned experts.

Styles like Sahti, Lambic and Berliner Weiss are evidence that extremes in brewing are not just a product of the craft beer renaissance, but have been a traditional product of the creative artisanal process for hundreds, or rather, thousands of years. "As a writer and beerdrinker, I feel close to the Sumerians," exclaimed Jackson. "Beer is the drink of everyman," he continued, "the most democratic of all drinks."

Although some may have high alcohol-by-volume, Extreme Beer is defined by the ingredients and processes that yield distinctive flavors, and not by strength. Stronger does not mean better. Unusual characteristics may be the result of wild yeasts that impart winey, vinous tastes. Many are aged in oak barrels, or may be infused with over-the-top hops. Explains Calagione, "Our checkbook is balanced; our IPA is not."

"Some beers are an acquired taste," says Jackson. "It is a taste worth acquiring. There is no turning back."

If flavors are innocuous, it defeats the purpose of extremism. Such extremes are based on the philosophy that the world has been changed by the extremes, and not by balance. Are brewers philosophers? Perhaps.

Tasting Impressions


The Egyptian Gallery is packed with beer admirers, all seated at long tables with eight beers displayed on white carriers before them. The beers glisten like so many precious gems. Only one – Allagash White – sits in its original bottle. The others, glowing from gold to chestnut, and red to rose and amber, draw your attention to the curious fact that they are not arranged from light to dark, but according to taste and intensity. How better to illustrate the fact that "darker does not mean stronger" and "darker does not imply greater intensity in taste"?

Allagash White – Allagash Brewing Company, Portland Maine, USA – Rob Todd developed this creamy, Belgian white that sits in the glass like a hazy, mythical, yellow moonstone with a thick, white head. Crafted with wheat, orange peel and coriander, the nose fills with citrus and spice. Flavors are initially crisp and dry, then develop into a soft creamy mouthfeel. (5% ABV)

George's Fault – Nodding Head Brewery & Restaurant, Philadelphia, Pennsylvania, USA – When George Hummel of Home Sweet Homebrew in Center City Philadelphia, came across this recipe by Charlie Papazian in Zymurgy Magazine, he formulated his own hybrid version as a homebrew, and eventually earned Best of Show ribbons after many years of modification. He offered the recipe to Brian Selders and Gordo Grubb of Nodding Head Brewery, who crafted it as an entry at the Great American Beer Festival in 2005. The agreement? If it did poorly, it would be George's Fault. It won the Gold with its sweet malt and Belgian-like complexity, sending a K-O punch to Midas Touch Golden Elixir. Ouch! (9% ABV)

Peche Mortel – Brasserie Artisanal Dieu du Ciel, Montreal, Quebec, Canada – Dieu du Ciel, literally translaties to God of the Sky, an appropriate title for this amazing little brewery in Montreal; but in the French language, it is an expression that exclaims Oh my God! Once you have experienced the intensity of these beers, you will exclaim all the louder. "Beer plays an almost religious role in our lives," asserts Sam Calagione, speaking of the passion that brewers have for their craft. Peche Mortel shines deep chestnut, with a translucent veil over the surface. Aromas of figs and molasses float in the air. The tongue delights in the additional treat of roasty coffee and cinnamon. (9% ABV)

Cassis – Iron Hill Brewery, Washington, Delaware, USA – Beers crafted with wild yeast often have a complexity that requires sophistication of palate to appreciate. Since aging can develop greater depth in some styles of beer, Cassis was locked away in an aging cellar for 5 years. Sharp, sour flavors lay on the lips, dense, crisp, and dry. As a lambic, Cassis merges artistically with salads dressed in raspberry vinaigrette, Quiche Loraine, and gourmet cheeses with assertive presence. (4.8% ABV)

Hop 15 Double IPA – Port Brewing Company, San Marcos, California, USA – Gigantic and tantalizing, this highly hopped monster sports bold malt up-front, with a long bitter finish in the back of the throat. Unbalanced, assertive hops create a more interesting profile, one that is intense and full of character. (10.5% ABV)

Old Horizontal – Victory Brewing Company, Downingtown, Pennsylvania, USA – A big beer - very malt forward - Old Horizontal gives rise to molasses, coffee and chocolate flavors, created with copious amounts of barley malt and a heavy schedule of American hops from the Pacific Northwest. (11% ABV)

Red & White – Dogfish Head Craft Brewery, Milton, Delaware, USA – Released at the same time as Black & Blue, Red & White is crafted in the style of a Belgian White Beer, then blended with Pinot Noir juice, and aged in Pinot Noir barrels of Oregon oak. A delicate hue of deep rose with a minimal head shows-off the winelike character of this seductive lady. (12% ABV)

Collaboration, Not Litigation Ale – Avery Brewing Company, Boulder, Colorado, USA and Russian River Brewing Company, Santa Rosa, California, USA – Avery Belgian Strong Pale Ale blends with Russian River Belgian Strong Dark Ale in a jazz riff that envelops the senses in yeasty, cinnamon-like toffee, dark fruit, banana, and spice.
(9% ABV)

One final note of pleasurable temptation for beer lovers: As a thank-you to a grateful nation, Philly Beer Week kicks-off in 2008. Keep your calendar open – March 7-16, 2008. Although details are not yet available, keep your techno-eyes focused on the soon-to-be-hopping site at https://www.phillybeerweek.org

Cheers!
 
You Should Also Read:
Beer Tasting Tips - Appraising Taste Profiles
Beer Tasting Tips - Overall Impression and Drinkability
Extreme Beer - Elegant Dining with Michael Jackson


Related Articles
Editor's Picks Articles
Top Ten Articles
Previous Features
Site Map





Content copyright © 2022 by Carolyn Smagalski. All rights reserved.
This content was written by Carolyn Smagalski. If you wish to use this content in any manner, you need written permission. Contact Carolyn Smagalski for details.