Tennis Reaches New Heights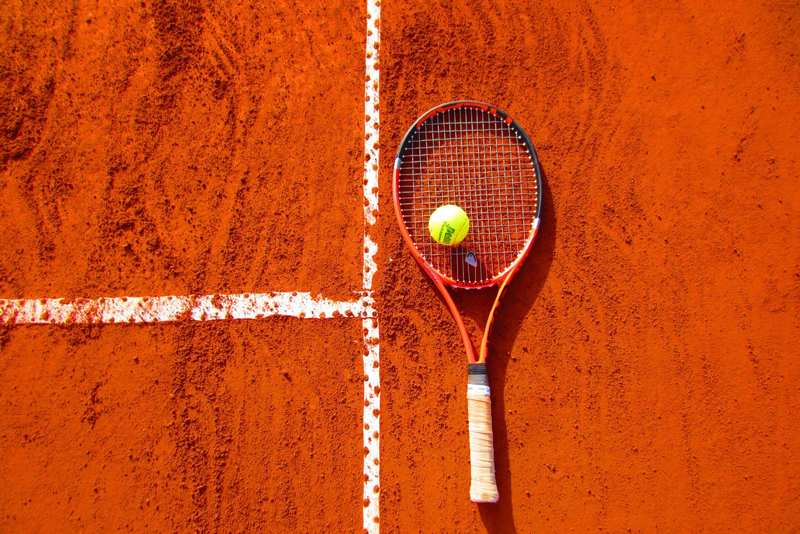 Who would have ever guessed back in the days of Rod Laver (5'7") and Ken Rosewall (5'9") that those guys would be considered "small" and at some disadvantage on the tennis court. One could argue their skill and ability, but it is true that physical stature does make a difference, especially in today's power game.

Even on the women's side, most of the shorter players have quickly become dinosaurs. It started with "big babe tennis" where we first heard about taller players (Lindsay Davenport at 6'2" and Mary Pierce at 5'10") having an advantage on the court and building their game around big powerful weapons.

Unfortunately , physical prowess can only be altered by losing body fat and building muscle. There's not much you can do about your height, and most of us aren't as tall as John Isner (6'9") or Maria Sharapova (6'2").

So how do you combat these bigger and stronger players? Aside from becoming bigger yourself, you can get stronger mentally, and even more importantly, you can become quicker on the court. One huge advantage more normal and even short players generally have is court sense, along with quickness and foot speed (ala Martina Hingis at 5'6" and Justine Henin at 5'5").

There is no way you can become taller, but you can work on being quicker on the court. This is achieved by footwork drills as well as techniques you can use to pick up the ball quicker.

Increased Foot Speed
Yes, we are going to suggest the dreaded "running lines" drill. It's really the best way to improve foot speed and gain agility. There are so many variations, and you can even make up your own, to keep it interesting and keep yourself motivated. Running quick wind sprints is equally effective.

Anticipation and Patterns
Learn standard patterns of tennis (cross-court forehand to forehand, etc) and get your brain thinking in that way. Some players rarely change directions. As the match goes on you will learn the favorite patterns of your opponent. Process that information with every point to improve your anticipation.

Watch the Ball
Keep your eye on the trajectory of the ball you hit until it reaches your opponents strings. Pay attention to the angle of their racquet as they make contact. You can already be running for the ball if you are able to determine even one or two seconds earlier where they are going to hit it.

You can gain a huge advantage by improving your quickness on court. It will make your opponent think they can't keep the ball away from you if you're always there first, or at least get a head start in the right direction.


Related Articles
Editor's Picks Articles
Top Ten Articles
Previous Features
Site Map





Content copyright © 2022 by Sandy Eggers. All rights reserved.
This content was written by Sandy Eggers. If you wish to use this content in any manner, you need written permission. Contact Sandy Eggers for details.