Want To Make A Natural Perfume?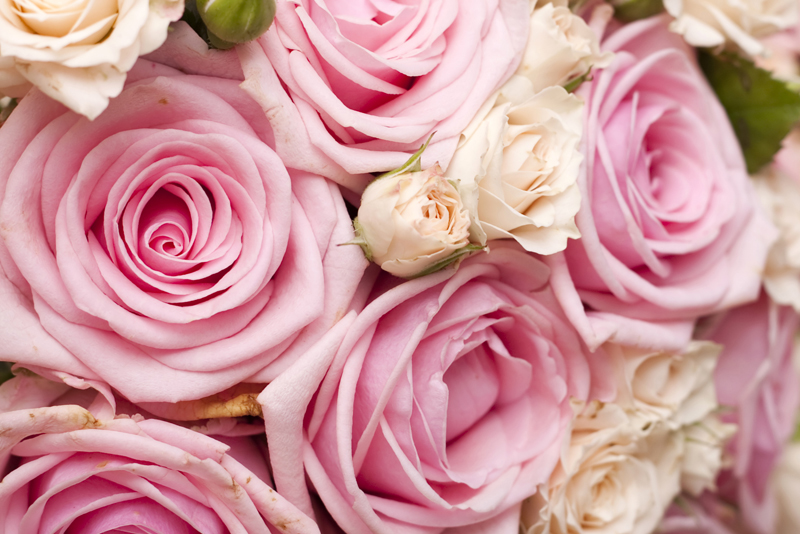 A little bit of research about synthetic perfumes and chemical ingredients will open your eyes to the fact that these ingredients can be very harmful to your health. Many people use common household and beauty products without realizing the negative impact that the chemicals can have on their health. If you want optimal health, then it is best to be very selective about the types of products that you are purchasing.
Perfume and cologne are popular products that usually contain harmful ingredients, and it can be difficult to find perfumes that are truly natural. In order for the product to be natural, it should be free of synthetic ingredients and contain only ingredients that were extracted from plants. But, many products are misleading because they include the word "natural" on their label, even though they also contain synthetic ingredients.
If you don't have the time or the desire to make your own perfume, then you might consider buying a truly natural perfume from a trusted online seller. But, don't be scared by the idea of making your own perfume, because it's actually easier than you think. You can find many DIY perfume recipes online, and once you get a feel for how the recipes work, then you can begin to develop your own combination of scents.
Blending a Natural Perfume From Essential Oils
There is a little bit of an artistic element to blending a perfume, to make sure that you are combining scents that will go well together. Keep in mind that essential oils are very complex, and they contain many aromatic constituents which affect the smell. There are generally thee categories to consider with the aroma of essential oils: base notes, middle notes, and top notes.
Each perfume includes each of these notes, although they have a dominant note which makes the other two notes less noticeable within a single essential oil. For the best perfume, it is a good idea to include scents from each of these three categories, because they can work together for a nice combination of aromas.
*
The first smell that you get is usually the top note, it leaves the first impression of the smell. Typically, top notes are not long lasting, and they are the most difficult to artificially produce. Examples of top note essential oils include lavender, peppermint, bergamot, mandarin, anise, and neroli. This top note generally lingers for a few minutes before it is no longer noticeable.
*
The main portion of the smell is the middle note, also known as the body note. This scent is the heart of the fragrance, and it generally lasts for an hour or two. Examples of middle note essential oils include chamomile, tea tree, nutmeg, cinnamon, clove, juniper, cardamom, lemon, and geranium.
*
The base note pulls the fragrance mixture together, it is also known as the dryout or fixative note. This note helps to support both the middle and top note of the scent mixture. The base note lasts much longer, up to a full day, and it has more depth, strength and resonance compared with the middle and top notes. Examples of a base note include: ylang ylang, sandalwood, patchouli, and cedarwood.
Keep in mind that different sources of essential oil can impact the note of the essential oil, such as unique species of the plants and the locations where the plants were harvested. Also, the distillation can impact the note as well. So, if you have a specific essential oil, the notes may change depending on these factors, which might make it a top note instead of a middle note, or vice versa.
As you are selecting essential oils for your perfume blend, it's a good idea to choose a balanced blend. For example, if you have a top note essential oil such as lavender, and a middle note essential oil such as rose, then you will also want to select a base note to balance it out. Or, you can balance a top note and a middle note by adding more of the top note and less of the middle note. For example, 4 drops of lavender and 1 drop of rose.
Try mixing essential oils with different notes, and you will see the differences in the balance between the notes. The most pleasant perfume should include elements from all three notes, or the appropriate proportions of two of the notes.
So Remember ...
Each essential oil has a dominate note, although the essential oils all contain elements of all three notes. And, it is ok to use just two ingredients in the blend if you would like.
That's it for this week ...
Life Never Smelled So Sweet!
Juliette's Website
https://www.nyrajuskincare.com


Related Articles
Editor's Picks Articles
Top Ten Articles
Previous Features
Site Map





Content copyright © 2023 by Juliette Samuel. All rights reserved.
This content was written by Juliette Samuel. If you wish to use this content in any manner, you need written permission. Contact Juliette Samuel for details.