Salsa Chicken Salad Recipe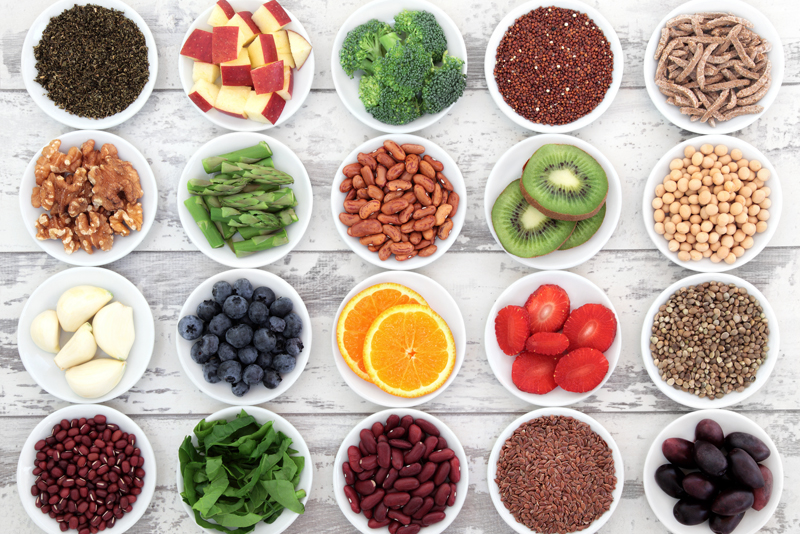 Today's modern world is incredible! We have everything we need or want at our fingertips.
If we're craving watermelon in December, it's at our local grocery store, fresh, having been shipped overnight from some exotic corner of the world (along with cantaloupe, grapes, strawberries, or anything else we happen to be craving)! Live lobsters in Idaho for a romantic dinner for two?—no problem, they can be sent overnight right to our home! Sushi sounds good for dinner; we'll just jump on a plane and be in Tokyo to eat it really fresh in just a few hours!
It seems that in our modern world almost everything is doable, except…, well…how do I find time to make a delicious, nutritious, healthy, eye-appealing dinner for my family after work when there are music lessons, homework, sports…and I haven't even been to the store? Help!
Even if you love to cook like I do, spending time in the kitchen isn't always possible. Simplify is a word heard everywhere these days, and when "Simplify" is applied to dinner prep, it means Quick!
Eating out (expensive) or convenience foods (preservatives) are options, but is it really that difficult to prepare delicious, nutritious, healthy, eye-appealing meals Quick?
Having been a "foodie" all my life, I've spent hours thinking about, reading about, dreaming about, cooking, and eating food. I'm a caterer, and the most important aspect of preparation is time, or should I say "saving time!" That doesn't mean cutting corners and compromising the quality of the dishes I prepare; it means finding new methods to prepare great dishes Quick!
As the new editor of the Quick Cooking section of BellaOnline, I will be writing a weekly article that will not only have delicious, nutritious, healthy (usually), eye-appealing recipes, but will feature shortcuts and hints to save lots of your precious time.
I believe that the more we learn about a subject, we discover just how much we need to learn about that subject. So, while I'll be working hard to give you innovative and fun Quick Cooking recipes and time-saving hints, I'd love to hear your ideas and pass them on to readers.
I've included a great recipe for spring, one of my favorite salads. It can be made in a flash—Quick!
Salsa Chicken Salad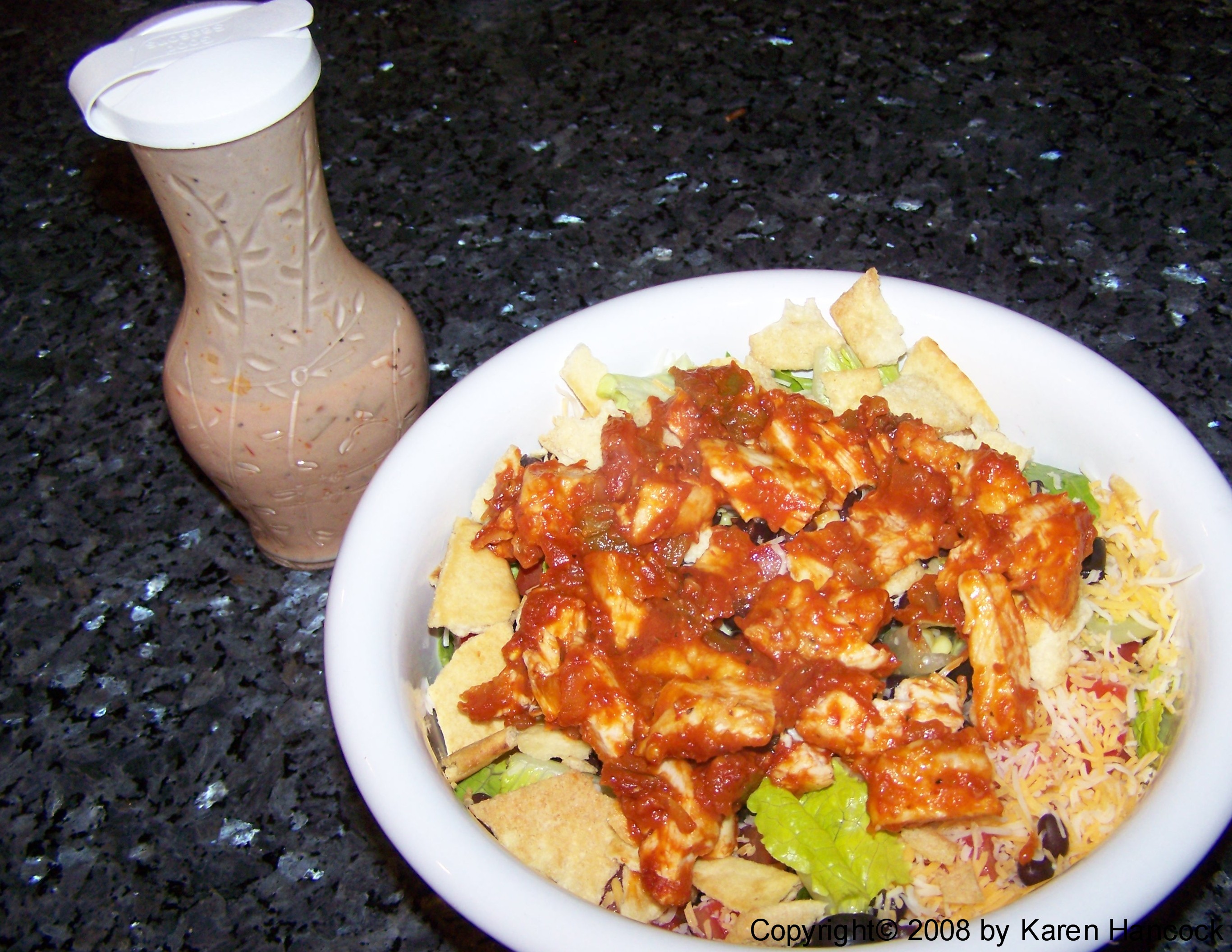 8-10 servings
2 tablespoons vegetable oil
4 to 6 thinly sliced boneless skinless chicken breast halves
1/2 cup medium salsa
1 cup ranch dressing
1/2 cup medium salsa
1/2 teaspoon coarsely ground black pepper
1 2 1/4 ounce can sliced ripe olives
1 15 oz. can black beans
1 11ounce can white shoepeg corn
1/2 small jicama, cut in thin julienne strips
20 cherry tomatoes, cut in half
1 cup plain pita chips, crushed (or substitute tortilla chips)
1 cup cheddar cheese, shredded or cheddar jack
1 avocado, cubed (optional)
4 cups fresh spinach
4 cups mixed gourmet greens
8 cups iceberg lettuce mix
Heat vegetable oil in large frying pan. Add the sliced chicken breast pieces and fry until almost white. Add 1/2 cup salsa, turn down the heat, and let simmer until the salsa is partly absorbed. Set aside.
Mix the ranch dressing, 1/2 cup salsa, and pepper; set aside.
Place the olives, black beans, and shoepeg corn in a colander and rinse with cold water; drain well.
In a large salad bowl, mix the jicama, tomatoes, pita chips, cheese, avocado, fresh spinach, gourmet greens, lettuce mix, black beans, corn, olives, and chicken. Toss with dressing.


Related Articles
Editor's Picks Articles
Top Ten Articles
Previous Features
Site Map





Content copyright © 2022 by Karen Hancock. All rights reserved.
This content was written by Karen Hancock. If you wish to use this content in any manner, you need written permission. Contact Karen Hancock for details.