Bissell Perfect Sweep Turbo Review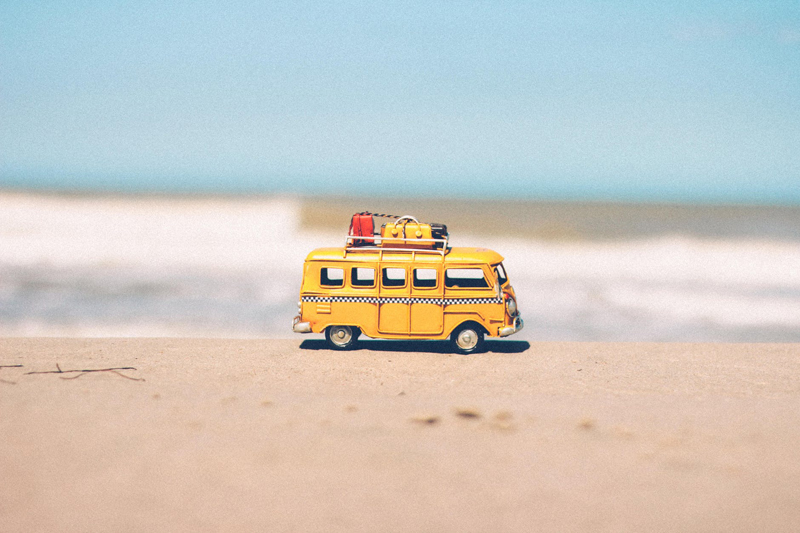 When I was in high school, I worked at an AMC theater complex. After each big crowd rush at the concession stand, the floors would be littered with spilled popcorn. The usher would dutifully get out his floor sweeper and run it back and forth across the industrial carpet in an effort to clean it all up before the next group of moviegoers arrived. I vividly remember the ushers complaining about how long it took to clean up the floor that way because the sweepers didn't really work. Neither did the one we had at my house growing up. Nor did the sweeper at the dollar cinema I worked at during college. For most of my life, I've assumed that floor sweepers don't really work and I've never done anything to try to invalidate that belief.
Fast forward many years later. There I am at the annual Good Sam Rally, standing next to an RV that I'd just taken a tour of. Out of the corner of my eye, I catch a glimpse of some action. A group of RVers is standing around a vendor demonstration of a floor sweeper that is avidly sucking up piles of Cheerios. Everyone in the group is shaking their heads and appear to be impressed by the sweeper. I decide to take a closer look.
The product that my fellow RVers seem so enthralled with is the
Bissell Perfect Sweep Turbo® Cordless Rechargeable Sweeper
. I sidle up to the demonstration carpet and observe while a few members of the group test out the sweepers themselves. Cheerios are strewn across the large carpet and the product testers are happily vacuuming them up, dumping them from an easy access dirt container, and starting all over again. I understand why the others are so captivated by it—it actually works! I'm excited once it's my turn to try out the sweeper. With just a light tap of my foot, I turn on the sweeper and away we go. Not only does it do a fantastic job of picking up lint, dirt and Cheerios, but the sweeper is lightweight, battery-powered and so quiet I can barely hear it hum. I'm then shown how the handle can be adjusted to varying heights and I find just the right height for myself as I chirpily navigate the sweeper around the carpet.
There's nothing like discovering something that makes RVing life even easier. Being introduced to the Bissell Perfect Sweep was one of the highlights of the Good Sam RV Rally for me. I've been using the sweeper for three months now, and I can't imagine taking an RV trip without it. In fact, when I'm not RVing, this handy gizmo gets used in my house on an almost daily basis for quick clean up. It works great on carpets, linoleum, rugs and laminate flooring. It's even been used on our concrete patio to suck up small autumn leaves. With a battery life of almost an hour, you don't have to recharge it that often. While it doesn't get into tight spaces like an attachment on a regular vacuum cleaner can, it does a fabulous job of keeping the main pathways free of debris.
Oh, and one more thing, at under $40 dollars, this budget-friendly sweeper would also make a great holiday gift for your favorite RVer.
For more information visit
www.bissell.com/perfect-sweep-turbo/
Disclaimer: My family was given a complimentary Bissell Perfect Sweep at The Rally, but those in charge of giving them away had no idea I was a professional writer that might be in a position to review their product.



Related Articles
Editor's Picks Articles
Top Ten Articles
Previous Features
Site Map





Content copyright © 2022 by Erin Lehn Floresca. All rights reserved.
This content was written by Erin Lehn Floresca. If you wish to use this content in any manner, you need written permission. Contact Erin Lehn for details.