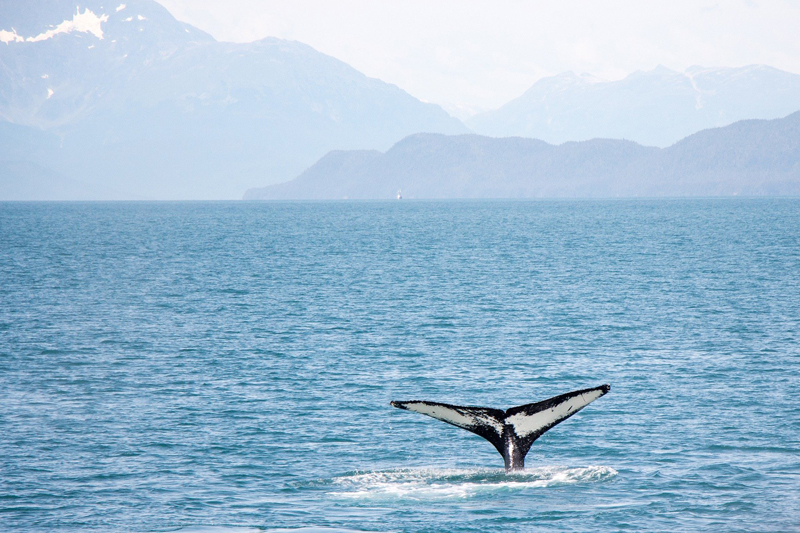 Many visitors to Alaska miss one of the most beautiful times of year here. Autumn in Alaska is a slow moving season; gliding in subtly at first with hints of changing colors here and there and fields turning one by one from the green of summer growth to the soft yellows of stubble after harvest. A breeze rustles the treetops and undergrowth with a whispering sound - a hint of leaves past their prime.
One day it seems that the long days and bright, sunny nights of summer in the "Land of the Midnight Sun" will never end … and the next (so it seems), you catch a glimpse of dead leaves skittering in shades of lemon and gold across your driveway. The morning dew lingers on the grass a little bit longer each day and it seems only practical to toss a light jacket in the back seat of the car as you take off for your days activities.
Summer is fading as all summers must. Fall is awakening and stretching its fresh grip across Alaska once again. The air itself takes on a crisp new scent as billowing rain clouds flow over high mountain tops, leaving valleys wet and the upper hillsides touched by "termination dust".
Autumn is picking up the pace.
The 4th and last State Fair of the year announces the largest cabbage ever seen and although it's a sunny day, you bring along your umbrella "just in case". The closing of that last State Fair coincides with Labor Day … and Labor Day traditionally ushers in the end of the summer season in Alaska. Locals enjoy the last good BBQs of the season while pulling out and sorting through soon to be needed cold weather gear.
Are we ready for a change in seasons? You bet! Autumn in Alaska is a golden paradise; devoid of mosquitoes and no-see-ums, filled with hiking trails, pathways and roads awash with glittering yellow leaves as they change color and escape to fly free on the winds of change. Autumn in Alaska is a season of contrasts. Brilliant pink sunrises and neon orange sunsets are once again a part of every day life. Rain showers are cooler and the termination dust (snow line) creeps lower and lower down the sides of the higher mountains while not yet bothering people still wearing T-shirts and jeans a few hundred feet below.
Tourists become fewer and further between on the highways, in the RV parks and hotels. Locals rake leaves, stack firewood and enjoy the quiet, cool autumn air. If it's been a good summer (and most are) we have had loads of sunshine and are prepared for the coming change. Although we look back on each summer with fond memories we also look forward to autumn and yes, even winter.
Bring it on, autumn! We're ready for you. Alaska is known for its golden history. It is the land of golden opportunities, golden leaves and golden sunshine. Autumn in Alaska is a golden time indeed.


Related Articles
Editor's Picks Articles
Top Ten Articles
Previous Features
Site Map





Content copyright © 2022 by Deb Frost. All rights reserved.
This content was written by Deb Frost. If you wish to use this content in any manner, you need written permission. Contact Deb Frost for details.