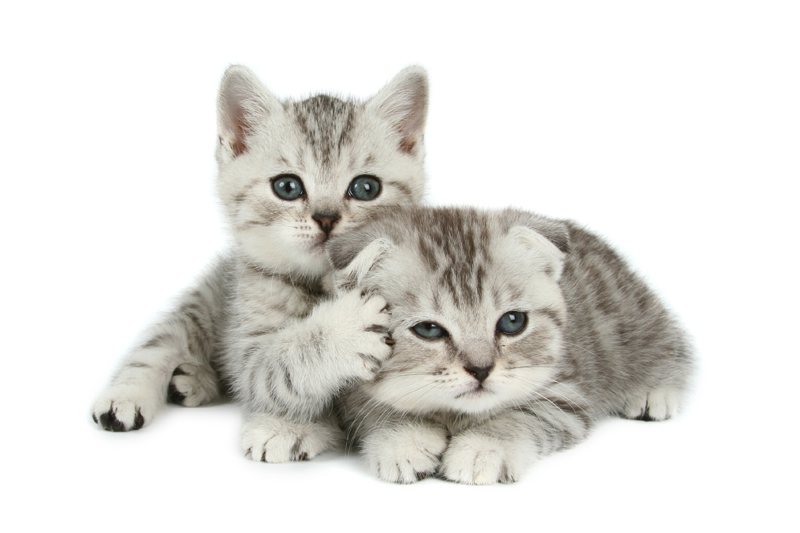 As we near summer, the threat of flea infestation increases and your cat can become a vulnerable victim - especially if your cat spends any time outside. Our cats are strictly indoor cats and we have been quite lucky over the last several years with respect to fleas. Here is an overview of some of the products available for flea prevention and some helpful hints.
Frontline Plus
Frontline Plus, made by Merial, kills adult fleas, flea eggs and larvae as well as ticks. Within 24 hours, Frontline Plus kills up to 100% of the fleas on your cat and continues to control fleas for a month to six weeks. Frontline Plus kills all stages of four types of ticks (including ticks that might be carrying Lyme disease) for up to one month. Frontline Plus is waterproof (and remains so for thirty days) and is gentle enough to use on kitten eight weeks and older. We have used Frontline Plus with good results.
Merial also makes Frontline Top Spot and Frontline Spray.
Advantage
Advantage, made by Bayer Healthcare's Animal Health Division, claims to stop fleas from biting within five minutes and begin killing fleas within the hour. Twelve hours after the initial application of the product close to 100% of the fleas on pets are killed. Advantage also kills flea larvae and is safe for kittens eight weeks and older.
Advantage Multi
Prescription only Advantage Multi is relatively new and protects your cat not only from fleas, but also heartworms and intestinal parasites (hookworms and roundworms). Advantage Multi has also been proven to treat and control ear mites.
The products listed above (except Frontline Spray) are montly topical treatments. Each comes in a small tube and is dispensed on the back of the neck, at the shoulder blades. Frontline and Advantage products are available from your veterinarian and the dose given is according to your cat's weight.
There are over the counter products similar to these topical treatments, but I don't know how effective they are.
House Treatment
If your cat is indoors and you find these pesky critters have invaded your home, you might need to spray your house. Several years ago we used a product called UltraBan, which upon researching, seems to have been discontinued. That is a shame because it worked very well. We haven't needed to treat our house since then, so I can't personally recommend a particular product. When looking for an effective spray, however, be sure that it kills the fleas, eggs and larvae. After the initial treatment you might need to re-treat your home in about three weeks to kill any remaining adult fleas. At that time you can opt to use a cheaper product (that simply kills adult fleas) or give your home another thorough treatment with the same product previously used.
Flea Allergy
Some cats can develop a flea allergy. If you notice your cat scratching excessively, and possibly developing small sores, s/he might need a shot of cortisone. A trip to the veterinarian will confirm if your cat is indeed suffering from a flea allergy.

Visit the Frontline website for a Coupon
For an Advantage Coupon, click here
Coupons are redeemable at your veterinarian.
You Should Also Read:
Vaccinations for Cats
Declawing Your Cat – Should You or Shouldn't You?


Related Articles
Editor's Picks Articles
Top Ten Articles
Previous Features
Site Map





Content copyright © 2022 by Melissa Knoblett-Aman. All rights reserved.
This content was written by Melissa Knoblett-Aman. If you wish to use this content in any manner, you need written permission. Contact Melissa Knoblett-Aman for details.