Gluten Free Beer - Belgian Style from Green's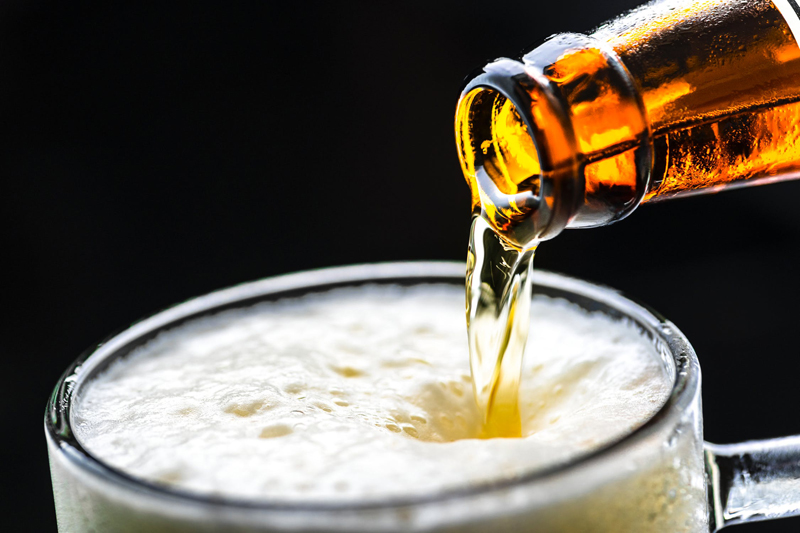 Belgium has long had a reputation for launching beers that step outside the circle of traditional German Pilseners and Altbiers. Wild fermentation, with strains of Brettanomyces, Lactobacillus and thousands of other wild cultures, adds a layer of complexity to these Belgian beers of distinctive character. They may display nuances of tart fruit, horse blanket, lactose, vintage wine, or an entire orchestra of jazz musicians.

Now Belgian beer has entered the Gluten Free Beer market.

With an urgency carved out of necessity, Gluten Free Beer arrived on the scene in the US, UK, Australia, Canada and the European Union and originally targeted the Celiac (Coeliac) community – those with an intolerance for the glutens found in the grains of barley, wheat, rye, oats, spelt, kamut, triticale and their related cousins. It has found a wider niche to include beer lovers on vegan diets or with sensitivities to wheat and other grain profiles. Beyond that, the novel flavor profiles in Gluten Free Beer have become so appealing that non-Celiacs want it, too.

Merchant du Vin has joined Green's Gluten Free Beers in Shipley, West Yorkshire, England to introduce the first trio of Belgian Style Ales that are free of barley, wheat, oats and rye to the US market. Designed under the direction of legendary "beer architect" Roger Mussche, this trinity of Gluten Free Beers are crafted in Lochristi, Belgium, at the de "Proef" Brouwerij near Ghent. Their grain-profile consists of sorghum, millet, rice and buckwheat, balanced by select European hops. For additional flavor development, they are re-fermented in the bottle using an "authentic Belgian yeast strain" and the finest of candi sugars.

For the Celiac, fear of cross-contamination is not an issue with de "Proef" Brouwerij. Brewing scientist Dirk Naudts and his wife Saskia had set up de"Proef" Brewery as a pilot facility - an experimental studio, of sorts - for brewers who were in the initial stages of developing new styles of beer. Constructed with clean lines of glass brick, aluminum, and steel, De "Proef" Brewery has the appearance of an impeccably kept, industrial design studio. The Naudts pride themselves in maintaining a high level of sanitization, while still succeeding at replicating wild yeasts found in ultra farmhouse styles. Throughout the past twelve years, they have brewed over 350 noteworthy beers.

A few additional notes:



Brewers commonly employ Isinglass or gelatine-based products for fining (to clear the haze in beer); Green's beers use natural tannins. They seem to glow with a softened, hazy appearance. This haze ensures purity of product for those on vegetarian or vegan diets.


Currently, the US has not determined a suitable definition for "Gluten-Free Beer." This complex issue is dependent on developing measurable testing methods for all glutens that are toxic to Celiacs, and reaching a consensus for what is considered a safe level of gluten for all Celiacs. Therefore, beers in the USA can be labeled as "brewed with sorghum, millet, rice and buckwheat," but cannot be labeled "Gluten Free Beer." Green's will, however, carry a bottle tag to announce its suitability for the Celiac diet: "No wheat. No barley, No rye."

Green's Exclusive Belgian-Style Beers – Celiac Safe

Exclusively crafted for the U.S., Green's Belgian Style Beers are Celiac-Safe and will soon appear on the national scene (mid-year 2007) through Merchant du Vin in Tukwila, Washington, USA.

Flavor Notes:


Discovery Amber Ale
First brewed in May 2004, Discovery Ale is applauded by Derek Green as his Flagship Beer. Light, malty aromas of caramel and nuts echo in the flavor, while herbal layers of hops linger in the background. With the added process of re-fermentation in the bottle, Discovery Amber Ale differs from the UK version with deeper complexity and a 6% ABV. - 32 IBU's.

Endeavour Dubbel Ale
In the classic style of a rich Belgian Dubbel, flavors of dark sugar, raisins and toffee swim in an interplay of Belgian yeast and a brandy-style finish. - 7% ABV - 24 IBU's

Quest Tripel
Candied fruit, light cedar and oak touch the tongue with complex delicacy. A deceptively light body masks the 8.5% ABV within a bouquet of herbal notes and spice. This seductive bouquet lingers in a long, satisfying finish. - 32 IBU's

For additional information, contact Craig Hartinger at https://www.mdvbeer.com/

Cheers!

 
You Should Also Read:
Common Grains and Nuts for Brewing Gluten-Free Beer
Hybrid Beer for Celiacs - Gluten Free Beer Recipe
Celiacs Guide to Gluten Free Beer


Related Articles
Editor's Picks Articles
Top Ten Articles
Previous Features
Site Map





Content copyright © 2023 by Carolyn Smagalski. All rights reserved.
This content was written by Carolyn Smagalski. If you wish to use this content in any manner, you need written permission. Contact Carolyn Smagalski for details.