Hybrid Beer for Celiacs - Gluten Free Beer Recipe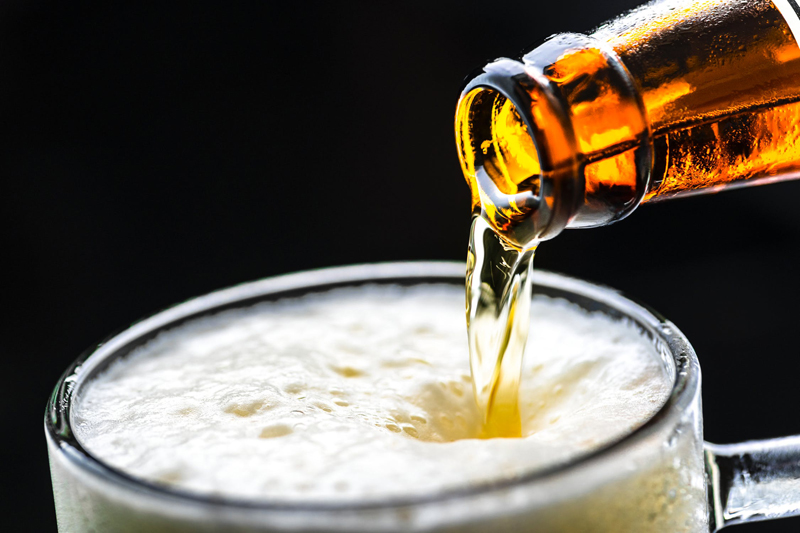 Gluten, an elastic protein found in common brewing grains such as barley, wheat, rye, oats, spelt, kamut and triticale, is a catalyst that can cause erodible havoc on the intestinal tract of those with Celiac Disease. Within the delicate lining of the intestines, the villi of the small intestine become atrophied due to intolerance to gluten, and they become unable to absorb water and nutrients with the resultant effects of malabsorption – anemia, diarrhea, chronic abdominal pain and eventual malnutrition. Researchers are finding that Celiac (Coeliac) Disease is a largely undiagnosed disease throughout many parts of the world. In the United Kingdom, one percent of all 7 year-old children have been diagnosed with this condition. In the U.S., Celiac Disease affects 1 of every 133 persons.

This can be a depressing diagnosis for those who love the malty sweetness and spicy hop bite of the golden brew. A handful of brewers throughout the world are rising to the challenge of creating flavorful, gluten-free beer. Many of these folks are Celiacs themselves, and have developed a driving sensitivity for their fellow beer-lovers who have met the disappointment of sudden beer deprivation.

For those who are fortunate enough to purchase these signature beers, satisfaction reigns. You may, however, wish to engage in the delight of home brewing your own gluten free beer. Below is one such hybrid recipe, for those adventurous souls who love the aromas and joys of being your own brewmaster.

Gluten Free Hybrid-Beer

3 - 21 oz. cans/jars of GF rice syrup*
2 oz. hops (AA percent of 4-7)
6 cups corn syrup (approx. 2 lbs.)
1 pkg dry Gluten-Free ale yeast**
1 pint molasses

Bring 1-1/2 gallons of water to boil. Add all ingredients except 1 oz. of hops. Boil for 60 minutes. Add 1/2 hops (for hop flavor) 45 minutes into the boil. Add 1/2 of hops (for aroma) during the the last 2 minutes of the boil. Cool and add to cold water in primary to make 5 gallons. Pitch yeast when 80 degrees F. or below. Ferment for 7-10 days and bottle using 3/4 cup of priming sugar.

 
*Some brands of rice extract contain gluten. Please read the label carefully before using.  Northwestern Extract at https://www.nwextract.com/brewing.html makes a Gluten-Free rice extract.


**Since it is possible that some manufacturers of brewing yeast could culture their product in a gluten-containing malt, the following are recommended gluten-free yeast products:
DCL's Saf T-58 dry ale yeast
Details at:  https://www.dclyeast.co.uk/
Lallemand's Danstar Windsor Details at:  https://consumer.lallemand.com/danstar
lalvin/danstar.html

NOTE:
Hops recommendations:
Tettnanger – will impart a spicy, herbal, delicate profile
Saaz – for noble, spicy, delicate, clean flavor and aroma
Fuggles – contributes a profile similar to the mild and spicy character of an English Ale
Willamette – for mild, yet spicy and aromatic flavorings

Keep accurate records of ingredients and timing. If your beer profile is too "sweet', add more hops for 60 minutes; if too bitter, add less.

Cheers!

For books on the Gluten Free lifestyle, view: Gluten Free Book List
You Should Also Read:
Celiacs Guide to Gluten free Beer
Hangover Help for the over-Zealous Celebrator
Heart Healthy Beer


Related Articles
Editor's Picks Articles
Top Ten Articles
Previous Features
Site Map





Content copyright © 2022 by Carolyn Smagalski. All rights reserved.
This content was written by Carolyn Smagalski. If you wish to use this content in any manner, you need written permission. Contact Carolyn Smagalski for details.