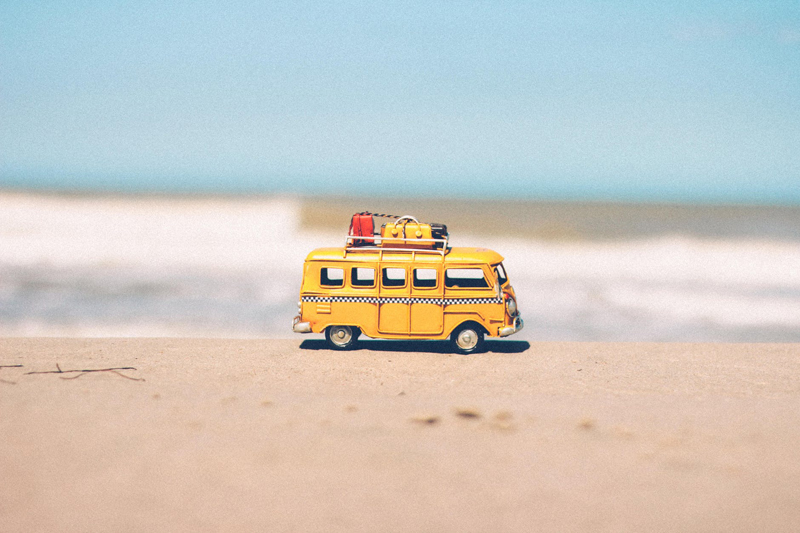 The reasons for buying an RV are as varied as the people who own them. Some folks purchase an RV for occasional weekend jaunts with the family, while others seek a plush retirement home on wheels. The rest of us fall somewhere in between. There's nothing more exhilarating than making the decision to buy an RV. One young couple I know, Kyle and Kate, recently began their search.

Both members of the pair are Biological Science Technicians. They began honing in on the idea of having a home on wheels because of their vocation. According to Kyle, "Since we do a lot of seasonal work, an RV would be good for us." While many of the places they are stationed for work do provide housing, they don't usually provide housing with couples in mind. Oftentimes, the only option is to live in a bunkhouse. "It ends up feeling like college," says Kyle. Plus, the couple moves quite often, sometimes two or more times per year. "If we had an RV, then we wouldn't have to deal with the constant hassle of moving in and out of apartments every six months or so," says Kate.

While they do have their eye on the Class C, they are not 100 percent sure if that is what they will end up getting. Kyle explains, "We think the cabover in a Class C is great use of inside space since you can either use it for extra storage or as an extra bed. But, if we find a Class A that works for us, we are open to that too." One thing is for sure—they do plan to get a motorhome. In their situation, it makes the most sense. "We already have a car that would make a great tow vehicle," says Kate. "So we wouldn't have any issues getting around once we set up camp."

Staying Connected
Besides choosing their motorhome, another one of the main concerns the couple has is how they plan to stay connected with the outside world. "We still haven't figured out how we plan to access the internet," says Kate. While they know they can access the internet at coffee shops, libraries, RV parks, and other places that offer Wi-Fi, they are still trying to decide whether they should have it even more available to them. "We are toying with the idea of getting a Smartphone or an Aircard for our laptop," says Kyle. "But we do have to factor the monthly fees into our budget."

Budgets
And speaking of budgets, one of the first things they had to decide was whether they wanted to pay cash or get into a payment plan. Since their jobs are seasonal, they both felt more comfortable paying cash. This means that they need to find an older model motorhome, which is in great condition, and that also fits within their budget. The couple also plans to do their fair share of boondocking. And this is one of the reasons why they would like to have onboard internet access available to them at any time. "There are so many online resources, like where to find dump stations, Wal-Mart stores, campgrounds and RV parks," says Kate. "And it seems like it would be less stressful having to make one more stop for internet access while we are already searching for someplace."

Planning
So far, Kyle and Kate have done several things to get acquainted with the RV lifestyle. They've talked to friends, rented books about RVing from the library, and have done plenty of online research including visiting their local Craigslist to see what kinds of RVs were for sale in their area.

Another project the couple will be doing over the next few months is to visit RV dealerships. Wandering in and out of models and talking to RV sales associates will give them a better feel for what length and floorplan might work best for them. They will also familiarize themselves with RV clubs like the Good Sam RV Club and Escapees RV Club. They will continue to browse for RVs online and will also consider joining online RV social networks so they can connect with other RVers. The more they learn about the RV lifestyle, the easier it will be to ease into the lifestyle. Regardless of the motorhome they end up purchasing, the couple is in for a real adventure!



Related Articles
Editor's Picks Articles
Top Ten Articles
Previous Features
Site Map





Content copyright © 2022 by Erin Floresca. All rights reserved.
This content was written by Erin Floresca. If you wish to use this content in any manner, you need written permission. Contact Erin Lehn for details.