Budget-friendly Cross Country RV Trip?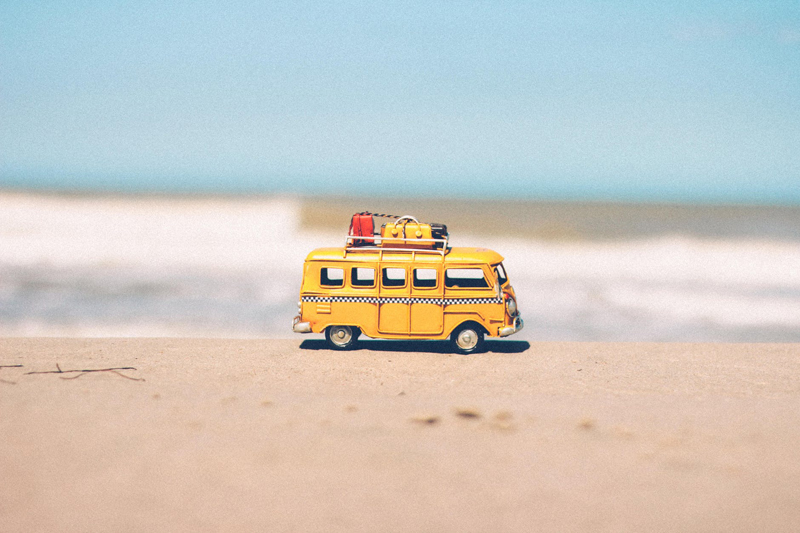 While writing out the title for this article, I wondered if there really was such a thing these days--a budget-friendly way to cross the country in my rig. The desire to take another extended road trip of our lovely continent has been on my mind for the past several years and it's not going away. The only option for me is to indulge this dream of mine--but in a manner that keeps me from filing for bankruptcy. Several factors that I will need to take into consideration are budget, budget and budget!
Fuel
The biggest expense that I will incur on this trip is the price of fuel. My motorhome uses plain old gasoline. The price of gas is hovering around $3.65 per gallon lately. That means it will cost a whopping $200 to fill up my 55 gallon gas tank. And, since I can only go about 400 miles on each tank, and my trip from the West Coast is 3,000 miles, that's $1,500 just to get to my destination on the East Coast.
Camping
I'm all about overnighting at Walmart stores, rest areas, truck stops and relative's yards. By mixing these quick overnight rests with several pleasant campground stays along the route, I can keep my camping budget to a minimum and still get to stop and smell the roses along the way.
Food
The great thing about taking an RV trip is you get to take your refrigerator with you! Which means you can pack all of your favorite snacks and meals. This works great for me since I follow a special diet. However, that doesn't mean I won't stop, at least once per day to dine somewhere else. It's good to get off the road for a bit and relax in some cozy restaurant in Anytown, USA. And when I do stop for that restaurant, I'll refer to
this article
that covers special diets on the road so I know where to eat!
To Tow or Not to Tow
Since my dream trip is a cross-country trek, there is no way we I can go without a car. A recent chat with a customer service representative at Mazda USA confirmed that in order to tow my car behind my motorhome, I needed the more expensive tow dolly versus a tow bar. If I purchase a brand new one at Camping World, including installation, it's going to be an extra $2,500 tacked on to this trip. That doesn't mean I have to let that first quote get me down. I can scour Craigslist for a used dolly, and check the prices at several other places in town as well.
Destination RV Resort
And of course, I can't write this article without referencing the fact that I still have to find someplace to park it once I get to where I'm going. If I'm going to be in the area for a while, checking out an RV park's monthly rates is a good idea. The longer you stay, the cheaper it gets. For a prime, beachside RV resort on Florida's north coast, I might be looking at $800-1000 per month for a full-hookup site. If I want to stay two months, I need to consider that I could be averaging about $1,000 per month.
The Conclusion
All in all, a less than three month round-trip cross country trek is not going to be cheap. So far, I've already come up with almost $10,000 worth of expenses. Granted, once the tow dolly is purchased, that cost doesn't have to figure in to any further RV trips. But these are the main costs that need to be considered on a road trip of this nature. In order for me to get a better idea of where my money would be going, I always create a table with all of the trip costs like the one below.
Cost of 2.5 month round-trip cross-country trip
Fuel: 3,000
Oil change/maintenance: 250
Propane: 80
RV resorts along route: 400
Food along route: 300
Destination RV resort(s): 2,000
Food at destination: 1,500
Tow dolly plus installation: 2,500
Since a $10,000 road trek doesn't fit into my current budget, there are some things I can do help make this trip a reality. First, I could tighten up my budget at home so that I can allot more money for the trip. I could also find ways to temporarily make more money while I'm still in the trip planning phase. Maybe I could even find a short-term house renter for those three months.
Also, I could shave some trip costs by not towing the car, not stopping at restaurants along the way, not staying at campgrounds, and choosing a cheaper RV park once I get to where I'm going. It might not have an oceanside view, but I could easily shave off $800 from my RV park costs. All of those decisions, while not my ideal, could save me over $3,000.
Stop by the
RV forum
to discuss more ways to make cross country trips like this a reality!
You Should Also Read:
Special Diets on the Road


Related Articles
Editor's Picks Articles
Top Ten Articles
Previous Features
Site Map





Content copyright © 2022 by Erin Lehn Floresca. All rights reserved.
This content was written by Erin Lehn Floresca. If you wish to use this content in any manner, you need written permission. Contact Erin Lehn for details.