Using Scented plants in an English Garden.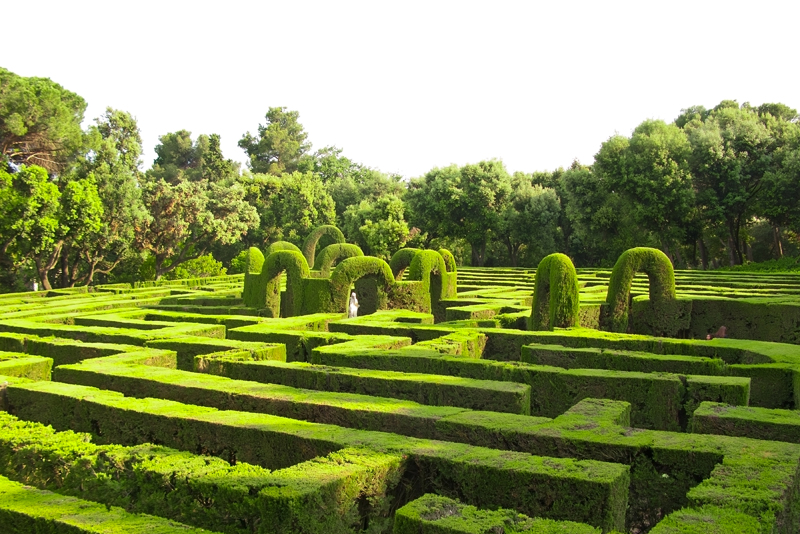 Whether you're brushing against lavender along a path, or the scent of lilacs is wafting through your window, scent is an important part of an English garden. Best of all, it doesn't matter what size garden you have; there are lots of ways to add fragrance to your garden.

How to bring scent into your English Garden
If your garden is open and windy, then you should create a sheltered area where the scent will settle instead of blowing away. A walled garden serves this purpose beautifully, and walled gardens are a classic element of an English garden.
If you can't add an actual wall, you can simulate the idea by planting evergreen shrubs or trees as windbreaks. Or you could add a trellis behind a seating area which will shelter the seat from the wind. Use one side of your home as a 'wall' and add a trellis or evergreen windbreak at right angles to it, and you'll have a great sheltered spot.
Create Layers of Scent in your garden
Create scented spots at different heights so you will enjoy it whether you are standing or sitting. Fences, walls, arbors, arches and pergolas can all be covered with fragrant climbing plants to bring the scent up to nose level.
Place pots of scented plants by your door so the fragrance greets visitors.
Window boxes can be filled with scented herbs and flowers so when you open the window you can breathe in their delicious scents.
Garden seats can be under-planted with lavenders or thymes so you'll enjoy them while relaxing.
Place containers with your favorite scented flowers on your deck or patio. If you have a patio with spaces between the bricks or flagstones, plant the spaces with thyme or chamomile which will release their scent as you walk across them.
Walking paths can be edged in lavender, mint, chamomile or pinks so the plants release their scents as you brush past them.
And roses, of course, are a classic garden plant. The newer varieties seem to have their scent bred out of them, so try to find old-fashioned varieties, or buy from a catalog where they are specially marked 'fragrant'.
Here is my selection of scented plants that will thrive in a sunny spot in your English Garden.
Scented Annuals
Antirrhinums, Nasturtiums, Pot marigolds, Poached egg plants, Night scented stock, Nicotiana, Sweet peas, Sweet Scabious.
Sweet Rocket is a perennial but does best from new plants so sow some annually.
Scented Shrubs
Buddleia or butterfly bush; also great for attracting butterflies. Daphne, Lilac, Magnolia, Mahonia, Mock orange, Myrtle, Ornamental quince, Rhododendron Lutem, Witch hazel.
Scented Climbers
Roses, small flowered clematis, Jasmine, Honeysuckle, Wisteria and annual Sweet Peas.
Scented Bulbs
Crocus – good for pots and window boxes; English Bluebells, Hyacinths, Madonna Lily, Narcissus. Some tulips are scented.
A great book on scented plants on Amazon:


You Should Also Read:
English Lavender
Scent in Your Garden Book Review
Inviting Seating Areas


Related Articles
Editor's Picks Articles
Top Ten Articles
Previous Features
Site Map





Content copyright © 2023 by Carol Chernega. All rights reserved.
This content was written by Carol Chernega. If you wish to use this content in any manner, you need written permission. Contact Carol Chernega for details.