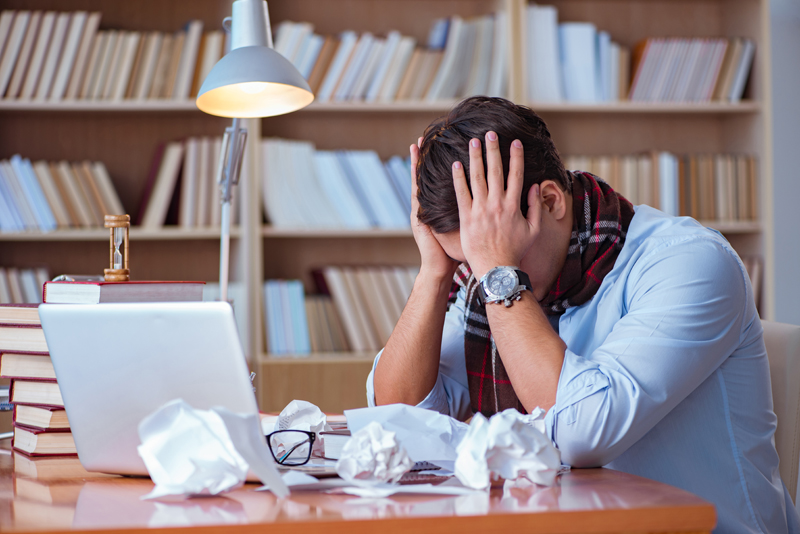 Stress kills. Stresses of everyday life can be detrimental to your health. People with learning disabilities may have an extra dose of stress due to learning challenges. Using simple techniques to decrease stress can be very refreshing.
Change your mood. Relax and allow the stresses of the day to wash away. Take a nice hot bath or shower. Relaxing music can add a soothing effect. Get a good night sleep. This will improve your mood.
You are what you eat. Eat a healthy meal to decrease stress. Get a serving of vegetables, fruits, meats, fish, and poultry, eggs and dairy and whole grains. Be sure that you have a healthy plate with small portions every day. It is so easy to fall into the trap of eating unhealthy, especially when you are on the go all day. Make it a habit to pack healthy meals for lunch when you are away from home.
Get the blood pumping with exercise. Get up and get moving. Exercise can be a fast stress reliever. It can also improve your mood in an instant.
Take a break and hang out with some friends to get your mind off of the stresses of the day. This can be something to look forward to. Focus on having a good time. If something is on your mind, it helps to talk about it with a trusting friend.
Change your drinking habits. Decrease the sugar. Increase the green tea. It contains antioxidants that are healthy. It also has a calming effect. Try to avoid loading it up with sugar if you brew it yourself.
Music can change any negative mood. Listening is soothing, but to get the full effect, sing along. Focus on the lyrics. Dancing is also another way to relieve stress. Take your mind off of the things that brought stress to your life.
A nice walk, even if it is only for 30 minutes, can calm your mind and relieve stress. Put a set of headsets on and play your favorite music. Not only will this relieve stress, but it will also increase your health.
You can't change everything, so focus on the things that you have control of. Think positive thoughts and focus on good things. Look for opportunities to make someone smile. Charity is the best medicine. You will feel good about yourself when you preform a random act of kindness, regardless of how small. Sometimes all it takes is the giving of a smile. Smiles are free so give freely.
Article By Celestine A. Gatley
Celestine Gatley´s Designed Transformation Blog


Related Articles
Editor's Picks Articles
Top Ten Articles
Previous Features
Site Map



Follow @celestinejones
Tweet





Content copyright © 2023 by Celestine A. Gatley. All rights reserved.
This content was written by Celestine A. Gatley. If you wish to use this content in any manner, you need written permission. Contact Celestine A. Gatley for details.