A Rundown on Free Online Article Directories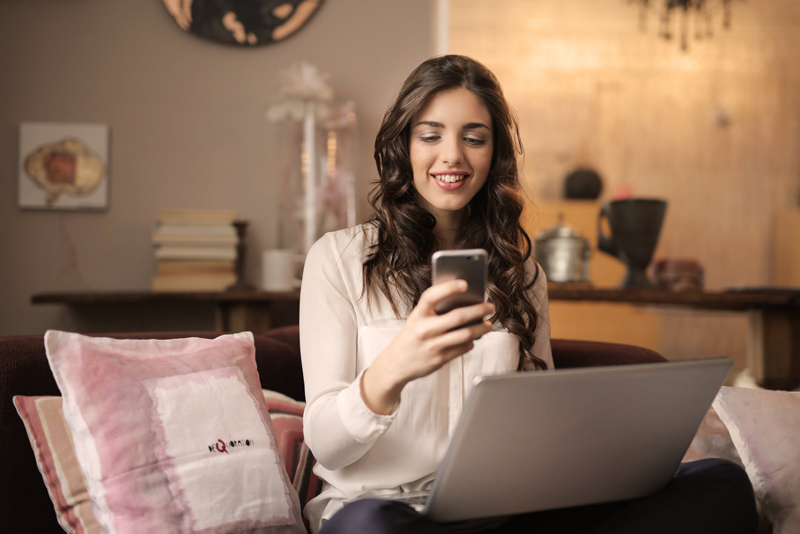 Free online article directories have many pros and cons as well as debates about how good they are or aren't. What I have found is that there are people who swear by them and others who totally abhor them, which brings me to those people who are in the middle. In other words it wouldn't be their first choice and it may not even be their last. But they feel there is a place and a time for these types of directories to be useful and beneficial. Many ezines and newsletter have benefited and become very successful from the various free online article directories.

As we look more into article marketing as a way of building your subscribers list, as well as gaining traffic to your site, let's make sure you understand what is at stake by using these types of online article directories. There are many articles and blog posts around the web about article marketing and directories. They discuss why or why not to use them. Of course these are their own personal opinions. It comes down to personal preference and what you are trying to accomplish or achieve through online article directories.

There are two types of directories to consider. They are Article Directories and Revenue Sharing Sites. Here's a short rundown on these sites:

Article Directories -
Article directories such as Ezines Articles, Article Dashboard have been around for a long time. Despite the publicity they are getting, which seems to be bad right now, they will be around for even longer.

Online article directories offers you a link or two to your website or blog, which is exactly what you want. For online article directories, I suggest writing articles that actually promotes your newsletter or ezine in your chosen niche. Target your articles to the audience you are trying to reach by writing relevant content that expresses your ezine's or newsletter's message. If you want to you can write articles outside of your niche in order to gain more recognition and/or more exposure as an online writer.

It is a good idea to stick with the online article directories that have the most traffic and have been around for a while. You want to draw new traffic to your website. Therefore opening the door for a new audience to present itself and subscribe to your newsletter or ezine. Consider writing an article that promotes or markets your ezine or newsletter for every blog post, website article or even newsletter article, etc., that you personally write yourself.

Revenue Sharing Directories/Sites -
Revenue sharing sites offers you the opportunity to make money along with the back link to your website or blog. So here you get two for one. I do suggest, however, focusing on the publishing vice the revenue, so that if you do acquire revenue it will be a bonus for you. Although there are some who can use the extra passive income earned through these types of sites I would go for offering quality content .

Revenue sharing sites are a little different from the online article directories sites, in that they really are more professionally targeted and have certain requirements the writer must fulfill. Many of these sites have an expectation or requirement that your articles will be professionally written and presented as such. Not like other sites that accept and publishes anything from anyone. As I said before no matter the requirement, whether the requirement is there or not, always write your articles with the best and utmost professionalism you can muster.

In my opinion when dealing with revenue sharing sites, I suggest writing full fledge articles that do not appear on your website or blog, specifically for the audience of the revenue sharing sites you choose. Then point them in the direction of your ezine or newsletter to read more about what you have to offer through your business, organization or association.

Now, one thing I must mention is that many of the these sites, article directories or revenue sharing, have the tools and software along with expert advice and professional editors to help you along the way. So, if your writing isn't quite up to par or you are nervous about doing something like this, try connecting with the staff editors or writers, as well, as through the site's forum. Do not be afraid to ask questions and learn the ropes.

Conclusion
Now with the above said, understand that if you use these types of sites you will run the risk of seeing your content on other websites or blogs, even newsletters. The good news here, though, is that your link is still being published with your articles, so your website and ezine/newsletter will be introduced to an even broader new audience. The broader the audience the more successful your ezine or newsletter. You can include the links from your articles in the online article directories to your own blog or website. Just be sure to stay away from duplicate content on your own website or blog. Everyone else can use your content around the web, but I suggest letting the articles in the online article directories stand on their own.

You want your ezine or newsletter to be known for it's original, quality and professional content. And the same goes for your website or blog as well. This is what separates your newsletters or ezines from all the others out there in cyberspace.

Again it all comes down to personal preference. And whatever your preference, you can make it work for you and your newsletter or ezine.
You Should Also Read:
Article Marketing - Building Your List


Related Articles
Editor's Picks Articles
Top Ten Articles
Previous Features
Site Map



Follow @EzinesEditor
Tweet





Content copyright © 2023 by Grace D. Dooley. All rights reserved.
This content was written by Grace D. Dooley. If you wish to use this content in any manner, you need written permission. Contact Grace D. Dooley for details.