The Effects of Menopause on Asthma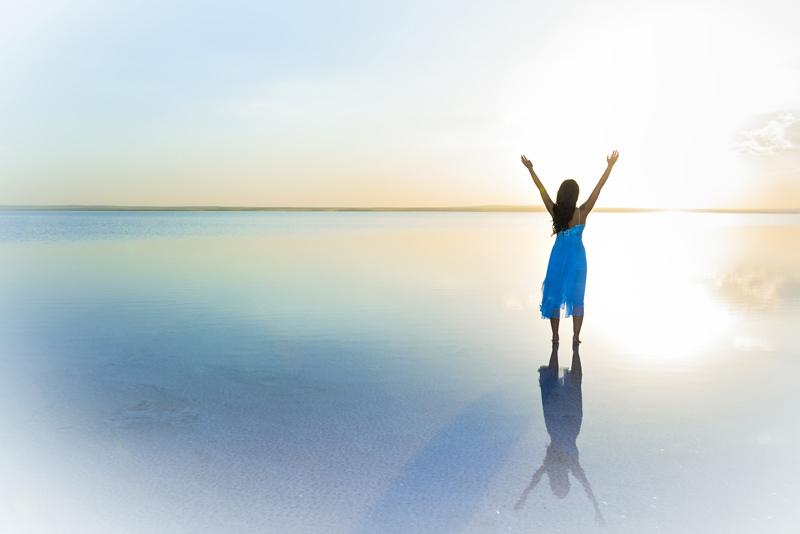 Menopause can be a challenging time of life for some women. Did you know that menopause can also be a time when you may experience worsening asthma symptoms? You may even be diagnosed with asthma for the first time in your life. This can come as quite a shock when you're also experiencing the other changes that go along with menopause. Today we'll take a look at how menopause can affect asthma, but first, it will be helpful to understand menopause and learn about its symptoms.
What is Menopause?
Menopause is the time of life when a woman's period stops and she's no longer able to bear children. The ovaries stop making eggs and produce less estrogen and progesterone over time; causing hormonal fluctuations until menopause is over.
Menopause can happen suddenly, but may take years in order for periods to completely stop. Another type of menopause is known as surgical menopause. Surgical menopause can happen if a woman has a hysterectomy, has chemotherapy or hormone therapy for breast cancer. The average age for the onset of menopause is 51, but some women may experience menopause as early as in their 30s and 40s, while other women may not begin menopause until they reach their 60s.
Symptoms of Menopause
The symptoms of menopause are different for each woman, with some women experiencing more symptoms than others. The symptoms of menopause can include:
• Hot flashes
• Night sweats
• Increased anxiety and/or depression
• UTIs (urinary tract infections)
• Fatigue
• Memory problems
• Weight gain
Fluctuating Hormones and Asthma
Female hormones have a big impact on asthma. Fluctuating levels of estrogen can activate the body's inflammatory response, which makes asthma symptoms worse. A woman may even develop asthma for the first time in her life when menopause begins; this is known as menopause-induced asthma. Keeping estrogen levels stable can help better manage asthma symptoms for some women. This is when hormone replacement (HRT) therapy may come into play for some menopausal women who have asthma.
HRT Benefits and Risks
Hormone replacement therapy is a medical treatment for women who undergo surgical menopause (hysterectomy), are perimenopausal or postmenopausal. HRT is supposed to help women with menopause symptoms caused by lowered amounts of estrogen and progesterone. Treatment with HRT has been shown to reduce the incidence of dementia, lower the risk of heart disease (for some women) and prolong the life. However, hormone replacement therapy does come with increased risks of women developing:
• Blood clots
• Heart disease
• Breast cancer
• Osteoporosis
Studies have shown that some women's asthma may get worse when taking HRT. Several studies have shown that asthma flares and hospitalizations dramatically increase for some women. The risks of worsening asthma increased the longer women were on hormone replacement therapy. As with any other medication, HRT has been shown to be safe for some women who have asthma, while it causes medical issues for others with asthma.
What's a Girl to Do?
Menopause may cause worsening asthma symptoms, or cause menopause-induced asthma. So, what's a girl to do? If you already have asthma and are going through menopause, then it's important to monitor your asthma symptoms each day to catch the first signs of any changes. An asthma journal is a helpful way to track your asthma symptoms. Also be sure to use your asthma medication as prescribed by your doctor. For those who haven't had asthma before, be sure to watch for the signs and symptoms of asthma. It's possible to develop asthma at any point in your life.
HRT seems to help some women with menopausal asthma symptoms, while other women may develop worsening asthma symptoms. Hormone replace therapy may also bring on menopause-induced asthma for women who have never had asthma before. Short-term treatment with HRT may be the answer if your menopause symptoms are making life difficult, while also easing your asthma symptoms. However, if your asthma gets worse, or you develop asthma-type symptoms, you need to get in touch with your doctor as soon as possible. It may be necessary to discontinue HRT and try other methods to soothe menopausal symptoms.
Please check out my new book
Asthma's Nothing to Wheeze At!
Now also available on Amazon
Asthma's Nothing to Wheeze At!
You Should Also Read:
Understanding Asthma Signs and Symptoms
Seven Tips for Asthma Management
How to Keep an Asthma Diary


Related Articles
Editor's Picks Articles
Top Ten Articles
Previous Features
Site Map



Follow @SherryAsthma
Tweet





Content copyright © 2023 by Sherry Vacik. All rights reserved.
This content was written by Sherry Vacik. If you wish to use this content in any manner, you need written permission. Contact Sherry Vacik for details.