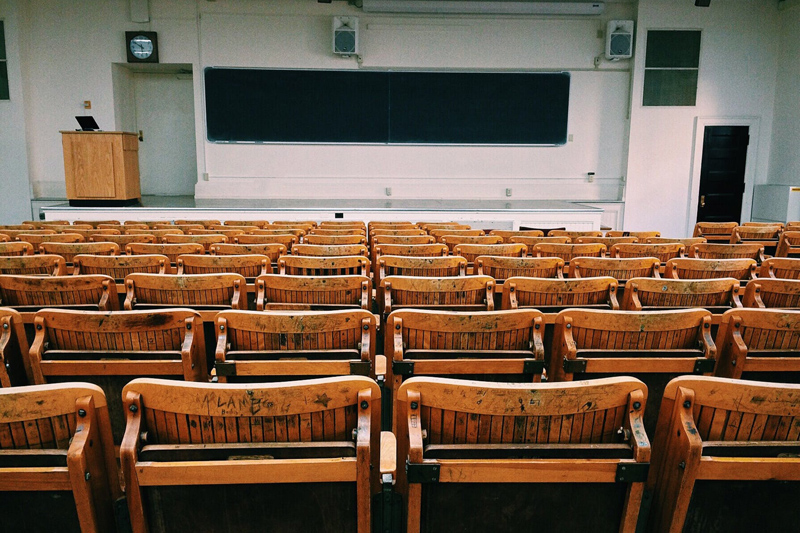 This week's article is devoted to helping you move beyond college. Certainly, you learned a lot during your four years of undergraduate study. However, your continued academic survival and success during your graduate years will require you to develop an entirely new way of thinking about things. Here are some tips on restructuring your thinking so that you move down your academic path with few(er) mishaps.

Time Balancing
Time has a much greater meaning to the graduate student than it does to the undergraduate. As a graduate student, you'll find that you have the same 24-hour days you did as an undergraduate. They just seem to move along at a much faster pace. "Managing" time isn't so much your goal anymore; but balancing that time is. Somewhere in between working, assisting/teaching, researching, writing, attending class, studying, and attending professional development workshops/seminars, you'll need to make sure to fit in some time for you, your family and your friends... and perhaps some eating and sleeping, too.

Study Skills
Back in the day, all you had to do was read the text, read your notes, and maybe rehash some discussion in a group. As a graduate student, you must have more than a simple working knowledge of your material. You must know your material well enough to knowledgeably and intelligeably present and discuss it in class. This means not only do you pour over the materials assigned on the syllabus; but all supplemental materials suggested by the professor or his/her TA (yes, they still have these... even at the graduate level). You're also likely to spend a lot of time in group discussion outside of the classroom in order to gain a handle on your topic through discourse.

Eating Habits
Healthy eating is essential; but your ability to achieve a healthy diet is often tied to how well you're able to do the time balancing act mentioned previously. Try to avoid the vending machines. If you don't have time to eat a healthy meal, carry some healthy snacks. Sugar may give you a quick pick-me-up at the start of class; but its not helping much if you crash during the second hour of a three-hour seminar.

Rest
Achieving sufficient rest each day can be difficult. If you're working all day, attending class in the evenings and on weekends, then that probably means you're doing your reading, research and writing late into the night (or even into the early morning hours). This is where a laptop comes in handy. Try and do your reading, research and writing during breaks, lunches and dinners. Or, once the kids/pets are down for the night, skip the dishes/laundry and do it then. If you want to stay sharp, you need your rest.

Focus on Reality
The need for perfection is a driving force for a lot of graduate students. Its rarely pleasant when you realize perfection is next to impossible to achieve; but the sooner you learn to focus on reality, the better. Typically, something in your life has got to give a bit if you want to perform well in the classroom and for your research committee. If that means the dishes and laundry only get done once a week, so be it. If the kids eat McDonalds three nights a week, they'll still survive. Find some tradeoffs in your life that help you achieve a realistic balance.

University isn't everything. Restructure your thinking early so that you achieve some semblance of realistic balance in your life. Finally, don't go it alone. Moving beyond college can be difficult and trying. Network. Find a buddy. You'd be surprised how many other graduate students are going through the adjustment process right along with you and would love the opportunity to chat with someone who "really understands."

Until next time!

Lynn Byrne
You Should Also Read:
New Twist on Old GRE?
Digitizing Your Research
Credit by Experience


Related Articles
Editor's Picks Articles
Top Ten Articles
Previous Features
Site Map





Content copyright © 2022 by D. Lynn Byrne, Ph.D.. All rights reserved.
This content was written by D. Lynn Byrne, Ph.D.. If you wish to use this content in any manner, you need written permission. Contact Nicole Amos for details.