The Holy Wells of Ireland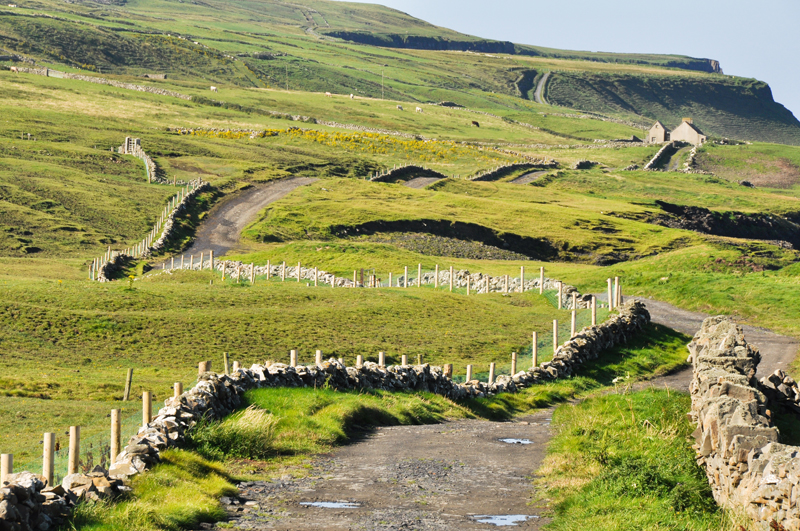 While contemporary Ireland is less fervently religious than previous decades, Irish holy wells are still maintained and visited as sites for prayer, pilgrimage and source of traditional cure. While the 'Body, Mind, Spirit' category has recent New Age connotations, Ireland's holy wells have been quietly enduring through the ages as a source for healing human physical, mental and spiritual cares.

While most holy wells would have originally been associated with a pagan deity, with the conversion to Christianity there was a transition to patronage by a saint. Often these saints would have been local persons who would have been known for their piety and, quite probably, healing gifts. So it is not uncommon to stumble upon a holy well associated with a saint's name appearing wild card from the usual canon of saints. For instance, in Keadue in Co. Roscommon, there is St. Lassair's Holy Well. St. Lassair had a brother who is the patron of a holy well in Ballinagleragh, St. Aodh. Up in Rosstrevor in Co. Down I once found a holy well to St. Bronagh in the local cemetery.

St. Brigid is often considered to be the grand matron of all holy wells. This is one of those cultural syncretism's that anthropologists note when a culture changes – some things change but they carry over elements of the old ways. With the conversion to Christianity, holy wells became associated with the Christian saint of the same name of the goddess who had previously had them under Her care.

Holy wells were often the focus of worship of the Divine Feminine. It is no surprise then that today we see statues of Mary, the Blessed Mother, at Ireland's holy wells. Some holy wells, like Tobernault in Co. Sligo, also have added a Stations of the Cross to include more traditional Christian iconography. It is not uncommon for an outdoor Mass to be held at least once a year at holy wells across Ireland. Late July and August is a popular time for these celebrations, especially on or near the feast of Mary Assumption into heaven on 15th August.

The lasting attraction of Ireland's holy wells is, in my opinion, the solace the offer as much as the traditional 'cure'. The 'cure' may depend on the sacred spring's mineral content. One with high iron content might have been considered a stomach settler. St. Brigid's wells are often considered to have the 'cure for the eye.' While this does include physical symptoms, St. Brigid and the goddess of the same name are considered the 'wells of inspiration', so it encompasses vision in the broadest definition. There are holy wells with cures for mundane ailments like warts; but there are also holy wells visited because they are considered to cure 'nervous ailments' and are visited by those with depression or struggling with alcohol addiction.

It is not uncommon to see tokens left at holy wells. You may see an empty Power's whiskey bottle as well as the more traditional piece of rag tied to a tree. These rag trees or wishing trees have folk beliefs that as the rag degrades so too will the ailment. But in more recent times, people just bring them as an offering, as way to note that they have been there and prayed. These tokens are known as 'clooties'.

Holy wells are a symbol of Ireland's unbroken spiritual heritage. The continuing reverence for these sacred places has maintained a sanctity that is still palpable.




You Should Also Read:
Celtic Spirituality and Ireland
Mary of the Gaels


Related Articles
Editor's Picks Articles
Top Ten Articles
Previous Features
Site Map





Content copyright © 2022 by Bee Smith. All rights reserved.
This content was written by Bee Smith. If you wish to use this content in any manner, you need written permission. Contact Bee Smith for details.