Ask the Beer Fox - What does Cuvée Mean ?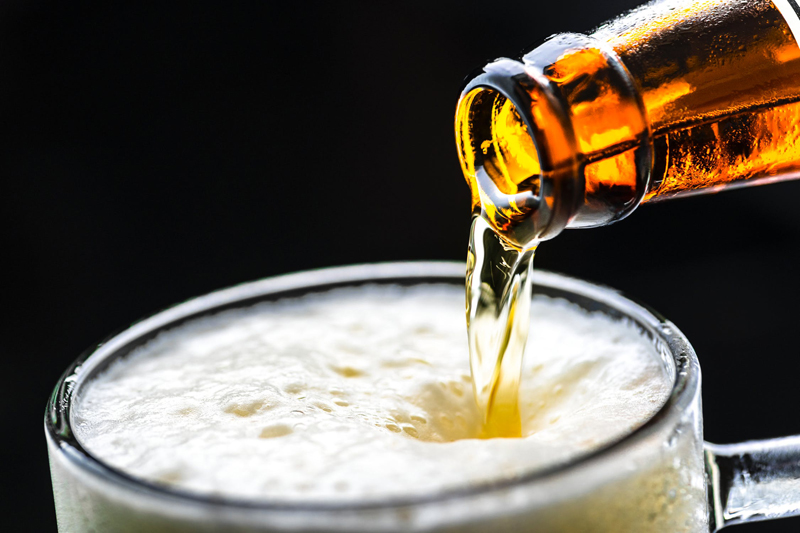 Ask the Beer Fox: "What does Cuvée mean?"
                                      T.A., Southampton, New York, USA

Beer Fox Answer: "Cuvée (pronounced koo-vay´) is a wine and beer term, derived from the French form 'cuve' meaning vat or tank. The context surrounding the word's usage is critical when determining whether it announces special attributes or heightened value with respect to, in this case, beer. In its most basic form, cuvée may refer to beer in a specific container, either wood or stainless steel. Taking it one step further, cuvée is a blend of the best base beers for a second fermentation, either in the bottle, or in specifically selected aging barrels. This blending may marry an older beer with a younger one, imparting the smoother taste and texture of the older, while retaining the vibrancy and vivacity of the younger.

"Cuvée may also refer to a singular, distinctive beer, designed to mature in wood. Aging in bourbon barrels, French oak, or casks that previously held whiskey, Madiera, chardonnay, port or sherry imparts a blending of the seasoned flavors and character of the wood with the beer's complex flavors developed in the initial brewing process.

"A blend of Belgian beers of different appellations or vintages may also carry the term cuvée. An experienced blender is able to awaken the finest nuances with his cultivated knowledge through the blending process. In fact, the ambitious blend of different styles, when successfully merged, creates a delightful palate for the sophisticated beer aficionado.

"In champagne, cuvée is the name designated for the first and best juices that flow from the press. In the brewhouse, cuvée may be associated with a complex blend of premium ingredients, yielding a top-of-the-line beer. Tête de cuvée literally means "head blend" and is the term for that which is 'top of the line.'"

Beer Fox Selection of Cuvée Beers


Cuvée des Fleurs - Southampton Publick House, Southampton, New York, USA

Cuvée de Tomme – Port Brewing Company / The Lost Abbey, San Marcos, California, USA

Cuvée de Castleton - Captain Lawrence Brewing, Pleasantville, New Jersey, USA

Cuvée Du 7ème – Brasserie Des Franches-Montagnes, Saignelégier, Switzerland

Brooklyn Cuvée D'Achouffe – Brooklyn Brewery, Brooklyn, New York, USA

DeProef Reserve Signature Ale (with Tomme Arthur) – DeProef Brouwerij, Lochristi-Hijfte, Belgium

Harvest Ale Cuvée Speciale' – Bristol Brewing Company, Colorado Springs, Colorado, USA

Gouden Carolus Carolus D'Or – Cuvée Van De Keizer – Brouwerij Het Anker, Mechelen, Belgium

Cuvée du Spartacus – Brouwerij Huyghe, Melle, Belgium

Cuvée des Jonquilles – Brasserie Bailleux, Gussignies, France

Cheers!
 
You Should Also Read:
Ask the Beer Fox - What Are Noble Hops ?
What are IBU's ?
What are SRM Numbers ?


Related Articles
Editor's Picks Articles
Top Ten Articles
Previous Features
Site Map





Content copyright © 2023 by Carolyn Smagalski. All rights reserved.
This content was written by Carolyn Smagalski. If you wish to use this content in any manner, you need written permission. Contact Carolyn Smagalski for details.