Ask the Beer Fox - What Are Noble Hops ?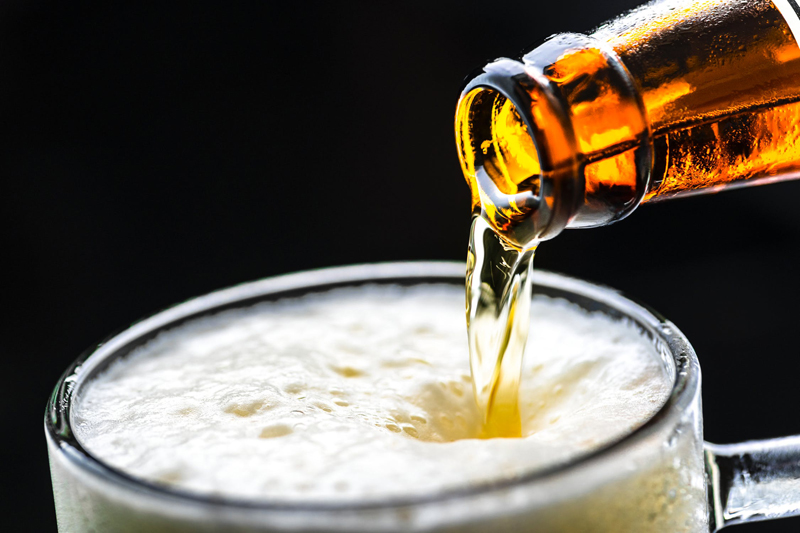 Question: "Beer Fox, what are Noble Hops? Why are they such a prized component in some styles of beer?"
M.T., Boise, Idaho, USA
Beer Fox Answer: "Many brewers believe hops are the soul of beer, the center of the Universe, the magic elixir, the delicate seasoning that transforms liquid bread into a symphony for the palate. Hops used in brewing are cone-like, papery flowers harvested from the Humulus Lupulus vine, a dioecious relative to Cannabis sativa. Essential oils and lupulin resins are concentrated in the lupulin glands, found at the base of the leaves, close to the central stem. These oils and resins may contribute bitterness, flavor, and aroma to beer. They also have preservative qualities, aid in coagulation during the boil, and stabilize the head.

"In defining Noble Hops, there are two schools of thought. Purists look at historical record and brewing attributes to categorize this segment of the hop family. Documentation found in the Hallertau region of Germany tabulates the first agricultural cultivation of hops to be in 736 A.D., although it is likely this field-art was traditionally handed down through societal agronomy from one generation to the next. The finest hops from this middle European region were delicate and spicy in aroma. They were known to add subtle bittering and refined aromas to beer, with clean, grassy, spicy aromas for finishing and dry hopping. These cultivars were grown in specific hop-rich areas of Germany and Bohemia, with names closely associated with their regions: Hallertauer Mittelfrueh, Tettnang Tettnanger, Spalt Spalter, and Czech Saaz – four varieties believed by most to be the true "Noble Hops."

"The other school of thought defines Noble Hops, more specifically, by attribute. These are described as aroma hops with a delicate, flowery or spicy nose, greatly prized for their distinctive properties. They generally have a low alpha acid content (cohumulone and adhumulone) of 2-6%, high humulene in the hop oils (but low myrcene), and low beta acids (the harsher lupulone, colupulone and adlupulone). The A/B ratio is approximately 1:1. Bittering properties are refined and very pleasant.

"Terroir - the soil, climate and atmosphere in which they are grown - plays an important part in the character of these hops. Saaz and Hallertau hops grown in the United States, for example, do not possess the same delicate, noble hop quality as those cultivated in their original European landscape. In addition to the 4 varieties of "true" Noble Hops listed above, the US varieties of Ultra, Vanguard, Cascade, Target, or Crystal - developed and cultivated in the Pacific Northwest - are very close in aromatic quality, and may be considered part of the Noble Hop family by some experts.

"Other lupulin-agronomists include the English hop varieties of Fuggles and East Kent Goldings in the Noble Hop family. The Slovenian variant of Fuggles, known as Styrian Goldings, is also embraced in this distinctive category."

Cheers!
 
You Should Also Read:
A Beer Fox Guide to Hops and Beer
Pilsner Urquell - A Bohemian Original
The Seductive Style of Kolsch


Related Articles
Editor's Picks Articles
Top Ten Articles
Previous Features
Site Map





Content copyright © 2023 by Carolyn Smagalski. All rights reserved.
This content was written by Carolyn Smagalski. If you wish to use this content in any manner, you need written permission. Contact Carolyn Smagalski for details.