A Review of the Book 'Queen of the Road'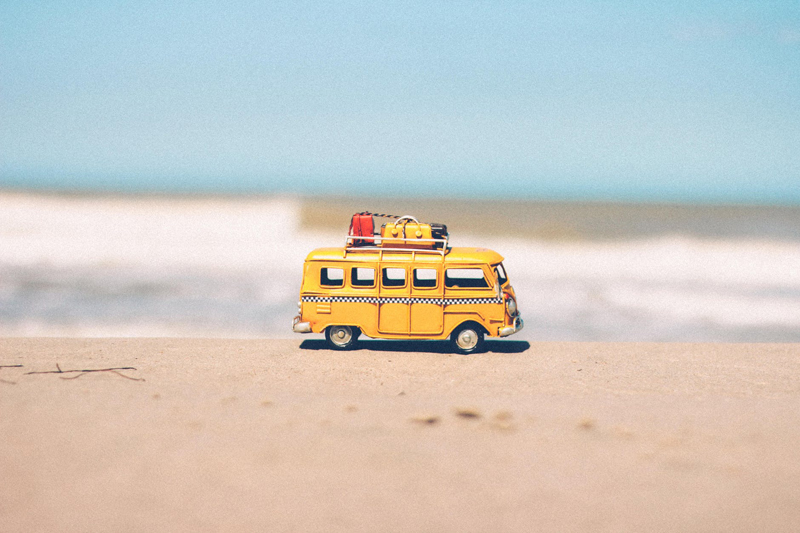 There's nothing like delving into a good travel memoir. I love moseying my way around the world through another's eyes. What I find most fascinating is how no two travel stories are alike. You could put two sets of people on the same journey and they will have completely different experiences. While one group might get into all sorts of unique travel situations that challenge their sanity, the other gang finds themselves running into good luck around every bend. A good travel memoir is usually rife with both.
So, what do I love even more than a travel memoir? You guessed it--an RV travel memoir. One such memoir, the book
Queen of the Road: The True Tale of 47 States, 22,000 miles, 200 Shoes, 2 Cats, 1 Poodle, a Husband and a Bus with a Will of Its Own
does not disappoint. I discovered this gem through the Multnomah County library system.
Queen of the Road
follows the travels of Doreen Orion and her endearing husband Tim as they travel around America for a year in a "bus". Doreen lets the reader know right off the bat that the bus thing was definitely not her idea. But somehow Tim was able to wrangle her, along with their dog and two cats, into doing it. You immediately get a sense about the author's sense of humor which keeps the book entertaining throughout.
The author and I come from very different worlds, which made this book all the more appealing to me. While my first motorhome was a used model that was found rotting on a lot, Doreen's "bus" was actually a converted Prevost--only the crème de la crème of RV travel. And while the particle board cabinets in my motorhome slowly deteriorated into a fine powder, her Prevost featured custom cherry cabinets. I worried about re-gluing my laminate kitchen countertops as they slowly peeled off, and hers boasted $320 per square foot granite countertops. To complete the picture, her closets were filled with designer clothes and even had space for 100 pairs of shoes. There were so many more ways it appeared that we couldn't be more dissimilar. And it fascinated me! I just had to know what happened to The Queen during her travels. By the end of the first chapter, I was hooked.
Doreen's character shines throughout, and while at first you might wonder if this self-proclaimed princess is going to adjust to life on the road, you gradually sense her easing into the lifestyle. Even through the tough times! The couple may have been traveling in a Prevost, but they were not immune to the usual "life on the road" tales of woe. However, Doreen does have a good cure for these common blues, and this is one area where we both seem to agree--a tasty alcohol-infused concoction can take the sting out of any stressful travel situation!
What I appreciated most was Doreen's honesty about her experiences. She didn't try to sugarcoat her stories: if something was boring to her, she called it boring. She expressed her true feelings about the birds chirping at dawn and her dislike of anything that smacked of exercise. And, one on particular occasion when she thought she was going to die as the bus twisted through hairpin curves, she shares the mantra that got her through that time too.
It is charming to witness Doreen gradually notice that some of the things she thought she couldn't live without weren't as necessary as she previously believed. Her husband Tim also makes many new realizations along the way which makes their journey all the more alluring. The travel romantic in me likes to believe that a trip like this really changes (for the better) those that are on it, so I valued that she shared those insights along the way.
I do think that she could have peppered some more dialogue throughout the book; I would have enjoyed a little more show and a little less tell in many of the scenes. Also, there was a lot of inner narration showing up in parenthesis throughout the book that distracted me at times. But, overall, Doreen did an excellent job of highlighting the good, the bad, the better and the boring on her year-long RV trip.
I would recommend this good read because it's not often we get to see the U.S. through the eyes of a comical princess.
Note: I acquired this book through the Multnomah County Library system in Multnomah County, Oregon. I have no affiliations with the author or the book publishing company.



Related Articles
Editor's Picks Articles
Top Ten Articles
Previous Features
Site Map





Content copyright © 2022 by Erin Floresca. All rights reserved.
This content was written by Erin Floresca. If you wish to use this content in any manner, you need written permission. Contact Erin Lehn for details.