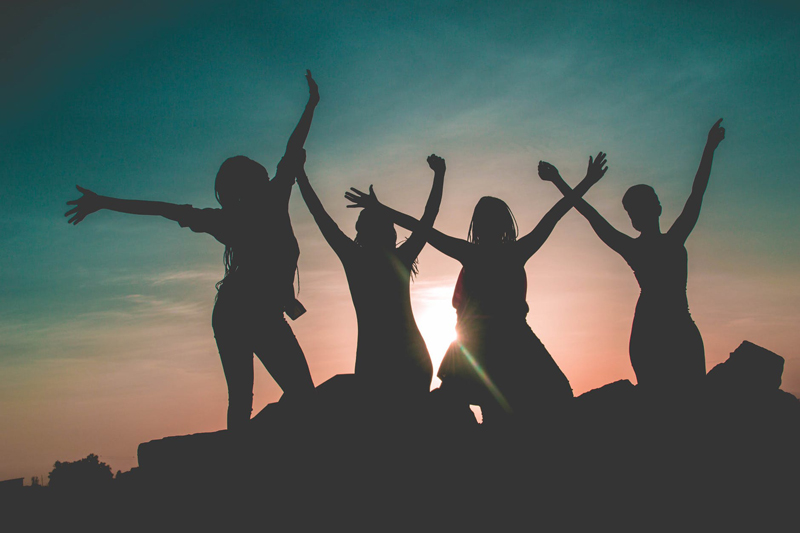 I couldn't say even today if it was biology or socialization that sounded the alarm. No matter. I began to hear it day and night around the time I turned thirty-two. By thirty-three the tick, tick, ticking was a near constant focus. I wanted to be a mother.

Far different than the more common path, adoption led me along a seemingly endless road of classes, drug and criminal background checks, home studies, home visits, questionnaires, health checks, references, interviews and even a test for syphilis. I provided proof of my dog Samantha's immunizations, too. Finally, I was certified. I called the agency each week, hopeful that this would be the week. Week after week it was not. It would be nearly eight months before a child was identified. I didn't know it on the Friday that the call finally came, but I knew soon after that I would name him Zachary. Honestly, I had little choice. My mother said she would call him Zachary no matter what name I chose.

I did not carry him or feel him kick. Nor did I labor for endless hours making promises to God in exchange for relief. Still, he is my son. I knew it the moment I saw him. So small and alone except for nurses and doctors that pricked and poked his tiny body at all hours without warmth or warning. He was three weeks old when the Universe brought us together. Flesh of my spirit and desires – finally. Just one pound, four ounces he seemed more tubes and machines than baby. I held him for the first time on Mother's Day, two days after the call. I did not count fingers or toes, I held my breath, careful not to cross or pull the wires that sustained him. He left the hospital 14 weeks and 6 pounds later. My long awaited miracle.

Zachary came home in August of 2000 with five prescription medications and a heart monitor. He had spent almost the first four months of his life in the hospital. No more rushing to the NICU (neo-natal intensive care unit) after work for daily visits. We were together and I was sleepy. I stayed home for a month, and then I made room in my office and brought him to work. I most enjoyed wearing him in a body sling and having him close. It is surprising each time I remember that I did not give birth to him.

Zachary was diagnosed with cerebral palsy when he was two years old. I knew beforehand that he would have some challenges given his history. Still, my grief was palpable. I drove home from the neurologist's office in a fog. This was not part of the fantasy I had played out in my mind as I prepared for adoption and waited, then waited some more, for the call that would add another layer to my identity. Could I do this? I would learn that I could.

In the beginning, we seemed to spend more time at doctor's and therapist's offices than at playgrounds and parks. It was exhausting. Looking back I realize it was worth every minute. Early intervention has been critical in advancing Zachary's development. Doctors describe him as a wonder.

We climbed a mountain of red tape and Zachary's adoption was finalized in November of 2003. I had been so fearful before then having no legal rights to the child I called my son. I could not leave town or make any medical decisions for him without consulting the Department of Family and Children's Services. The monthly visits from our caseworker had long ago grown old.

I am growing into motherhood. These days I am more delighted than disillusioned – his sassy middle school attitude notwithstanding. The years are passing quickly. Hard won milestones come and go. New diagnoses – epilepsy, speech difficulties, ADHD – are accepted and managed. I understand the importance of being emotionally present in a way that I did not before.

Now twelve, Zachary is a charmer and I am deeply charmed. I used to think I wanted a typical child. Zachary has shown me that I have a typical child – typical for Zachary. He is spirited and resourceful; always coming up with clever new ways to be understood. His smile is a masterpiece, a perfect combination of joy, openness and wonder. It sounds cliché, I know, but the light in his eyes still sometimes pulls me away from everything petty and meaningless. I don't get to pity myself for a paper cut or painfully bad day. He reminds me how much there is in my life to savor. Friends have hinted that I am somehow extraordinary for wanting him, for loving him. Don't you want a child of your own? they ask. He is my own, I answer. He is as much mine as he would be if his journey to life was etched in lines across my stomach. When he looks at me I can see he understands that I am comfort, I am security, I am warmth, I am love, and I am his mother.






Related Articles
Editor's Picks Articles
Top Ten Articles
Previous Features
Site Map





Content copyright © 2023 by Barbara Gibson. All rights reserved.
This content was written by Barbara Gibson. If you wish to use this content in any manner, you need written permission. Contact Barbara Gibson for details.