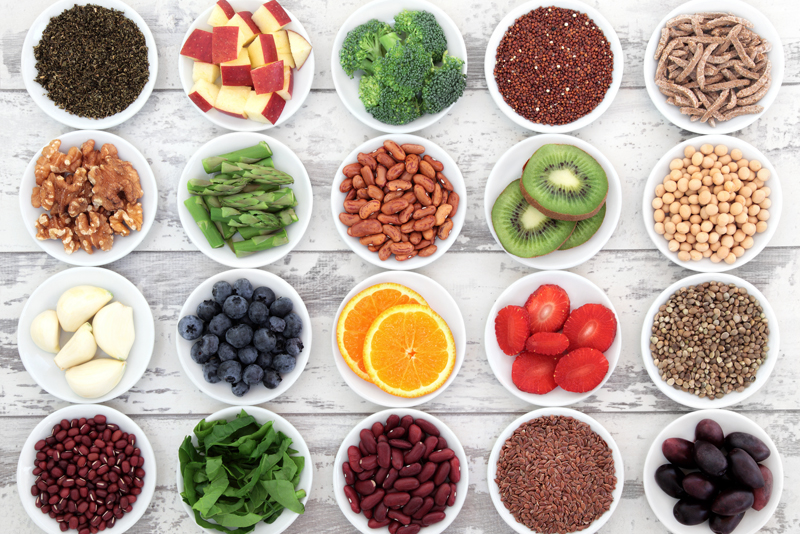 How about a new and delicious way to serve zucchini as a main dish for dinner. Both of these pies are quick and easy since there is no crust to prepare; they are entirely different, too, so you can decide whether you want Mediterranean flavors or classic English flavors. All you need to complete dinner is a nice salad (prepackaged to save time). I like to serve crusty bread with the Greek Zucchini Pie, but the Sausage and Vegetable Puff Pie has a Yorkshire Pudding type crust, so no bread is necessary.
Greek Zucchini Pie
Zucchini is a used extensively in Mediterranean cooking, and goes well with ricotta and feta cheeses. The surprise in this pie is the wonderful flavor that the fresh mint adds. This delicious pie can be served either warm or at room temperature.
8 Servings
4 small zucchinis, cut into thin slices
1 teaspoon salt
1 tablespoon olive oil
1/2 medium onion, finely chopped
1 cup crumbled feta cheese
1 cup ricotta cheese
1/4 cup flour
2 teaspoons dill weed
1/2 cup fresh mint, chopped
8 eggs, lightly beaten
1 teaspoon salt
1/4 teaspoon freshly ground black pepper
12 slices prosciutto, or thinly sliced deli ham
Toss the zucchini slices with the 1 teaspoon salt in a bowl; let sit 30 minutes. Transfer the zucchini slices to a strainer and rinse well. Pat the slices dry on paper towels.
Meanwhile, heat the olive oil in a skillet; add the onion and sauté over medium heat until soft. Mix the onion with the zucchini, feta, ricotta, flour, dill, and mint; stir together, then add the eggs and salt and pepper. Grease an 8-inch springform pan and line the bottom and sides with the prosciutto or deli ham; the prosciutto or deli ham should hang over the sides. Pour in the filling mixture, then fold the prosciutto or deli ham over the top. Place the pan on a baking sheet and bake at 400° for 45 minutes or until pie is set.
Remove from the oven and let cool 15 minutes before releasing the pie from the springform pan.
Sausage and Vegetable Puff Pie
This great puffed pie is an adaptation of the English classic, Toad in the Hole, which is a beloved children's dish, but also a dish served in most English pubs. The only difference is that in addition to sausages, there are onions, carrots, zucchini, and cheese. The pie can be baked in a casserole dish, but it puffs higher and lighter when baked in a hot cast iron skillet.
8 Servings
1 tablespoon vegetable oil
1 medium onion, chopped
1 pound uncooked link sausages (uncured), your favorite, such as chicken and apple, or bratwurst, polish, or kielbasa; you can also use breakfast links. Make sure your sausages are the thin kind, not the ones that are over an inch in diameter.
1 carrot, finely grated
1 zucchini, finely grated
1 cup grated cheddar jack cheese
1/2 cup flour
1/2 teaspoon salt
1 1/2 cups milk
3 eggs
Heat the vegetable oil in a 9 or 10 inch cast iron skillet (or other large skillet if you don't have one). Add the onions and sauté until soft. Remove the onions to a bowl and add the sausages to the pan; cook over medium heat, turning until golden and cooked through. Slice the sausages in 1/2" slices. If using a cast iron pan, spread evenly over the bottom of the pan; if not, spread evenly in a 2 quart shallow casserole dish. Top the sausage with the onions, then spread the grated carrot and grated zucchini over the onions. Sprinkle the cheese over all.
In a bowl, whisk the flour, salt, and milk until smooth; whisk in the eggs and pour over the vegetables. Bake at 400° for 35-45 minutes or until set. Serve immediately.
You Should Also Read:
Quick and Easy Zucchini Recipes


Related Articles
Editor's Picks Articles
Top Ten Articles
Previous Features
Site Map





Content copyright © 2023 by Karen Hancock. All rights reserved.
This content was written by Karen Hancock. If you wish to use this content in any manner, you need written permission. Contact Karen Hancock for details.