Eat, Sleep, Relax on RV Trip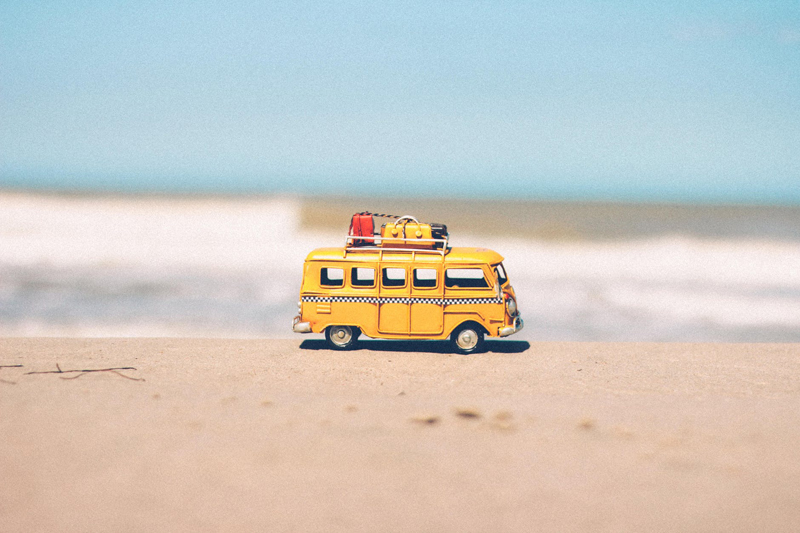 In the past several months, I've taken trips to visit family. Since these visits were short, and my relatives are located all over the country, rather than dusting off the winterized motorhome, I flew. And flying does have its advantages. If you don't have time on your side—as was the case on my recent trips—then flying is the way to go. You can be swimming in the Pacific Ocean in the morning, and take an evening stroll along the Atlantic Ocean in the same day. But, there are oh so many downsides to flying as well; the long security lines, the cramped quarters once you are on the plane, and that inevitable cold you catch when somebody six rows ahead of you sneezes. Plus, flying can be expensive and the flight schedule might not fit into your daily rhythm and throw you off for the first part of your trip.

When time is on my side, RVing is my number one mode of vacation travel. I can take all of my creature comforts with me, and that makes a huge difference. I get better sleep, I eat better, and my vacation pace is more relaxing. When I take the time to drive to my destination, rather than fly, it feels more Zen-like, as though I am able to really indulge in each of the trip's moments and enjoy the entire journey rather than feeling rushed to reach a certain destination.

Better Sleep
A few years ago, I was at a conference in Seattle and stayed at a charming old hotel near the Space Needle. I couldn't have been happier with the location—until night fell and the hotel bar came to life. The bar featured live music, and my room was located on top of it so all of that music drifted right into my sleeping space. Even when I tried to drown it out with the room fan, I could still feel the vibrations of each song. As I tried my best to relax, other issues came to light: my pillow was too flat, the covers were too thin, and the mattress was too hard. As you might imagine, the hotel lost a lot of its charm, and I lost some much-needed rest.

Those issues don't happen to me as much in the RV (unless I am boondocking at a noisy Wal-Mart or truck stop). On RV vacations, I have the liberty to create my perfect sleeping environment. All of my precious sleeping necessities get to come on the trip too! This means my special pillow comes along with me, a super duper pillow top mattress, and my little fan that creates just the right amount of white noise. Everything in my RV bedroom is carefully crafted to create my ideal sleeping environment. This ensures better sleep, which also translates to a happier vacation!

Better Eating
I'm vegan and I love discovering new and wonderful foods to chow down on. Oftentimes, visiting local restaurants and grocery stores can add adventurous elements to my vacation—like my last trip to Maui which happens to be a very veg-friendly island. However, the last few trips I took were to locations that weren't so veg-friendly. This caused stress when it came to eating. I was frequently hungry and spent much of my time researching where to find foods suitable to my diet and my taste buds. When I find myself in a town that doesn't cater to my dietary preferences, it puts a slight damper on my vacation. But not when I am taking my RV with me on that vacation. I stock up on necessities before I even leave town so I am all set in the food department. Then, instead of stressing about where to eat, I can spend time on something more exciting—like where I am going to play!

Relax
We'll get there when we get there is the theme of most of my RV trips. It's a mindset guaranteed to zap the stress right out of the vacation. And once you set the tone for the trip like that, everything else just seems to fall into place. Your trip itinerary is all yours to plan; no worries about catching a 6 a.m. flight or who is going to watch the dog—you can take her with you. And if you want to take a side trip to check out a nifty roadside attraction like Salvation Mountain you can do that too!

While my last few trips have been enjoyable because I got to spend quality time with relatives, I was never 100 percent at ease. Living out of my suitcase—no matter where I am—just can't compare to the feeling of comfort I have while vacationing in my RV. Having the RV as my trusted travel companion takes care of many pesky trip "issues" and leaves me rested, well-fed, relaxed, and ready to have fun!



Related Articles
Editor's Picks Articles
Top Ten Articles
Previous Features
Site Map





Content copyright © 2022 by Erin Floresca. All rights reserved.
This content was written by Erin Floresca. If you wish to use this content in any manner, you need written permission. Contact Erin Lehn for details.