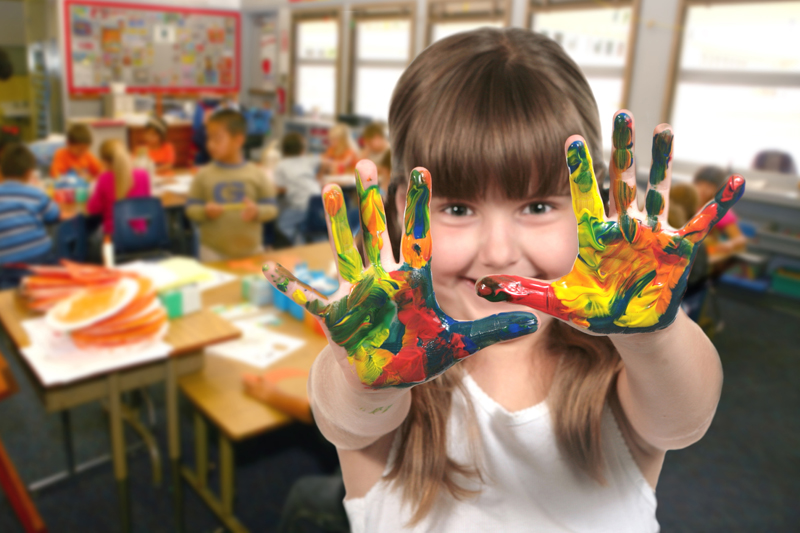 We can let our children know the real reason we have Memorial Day, and plan some meaningful activities to help them appreciate and understand.

The beautiful red, white and blue of the American flag can inspire us in our crafting. If you have those colors of construction paper, a paper plate and some glue and scissors you can make a wreath to hang in your house or at the cemetery. Cut the center of the plate out, leaving a two or three inch border around the plate, this will be the background for your wreath.

Cut many stars of various sizes from two inches to four inches and then glue them around the wreath overlapping so the smaller ones are on top. If you have some gold star stickers, or glitter to can add it will be a nice addition, but it is beautiful and meaningful without them also. Tape a piece of ribbon or string in a loop on the back so you can hang it.

On Memorial Day many families get together for a BBQ and to spend time with each other. There are many cute food crafts that follow the red, white and blue theme. A cute idea for a very tasty and eye-appealing cake is to make a 9" x 13" cake, frost it with Cool Whip and the decorate it with strawberries and blueberries to make it look like a flag, using sliced strawberries for the red stripes, white Cool Whip for the white stripes and blueberries for the blue area where the stars are.

You can also make celebration sticks, which are basically chocolate-dipped pretzels. At this time of year it is possible to buy sprinkles in red, white and blue and also other sprinkles or stars or rods in the individual colors. For this season I like to use white chocolate chips, but you can use semi-sweet chocolate chips if you want to. One cup of chips will be enough for 15 pretzel rods.

Arrange the different sprinkles on their own piece of wax paper. To melt the white or brown chocolate chips use a glass bowl and the microwave. You need to go very slow and only cook for about 9 seconds at a time, stirring between each cook time.

Once the chocolate is spreadable you will use a butter knife to spread the chocolate over one end of the pretzel. Roll the pretzel in one of the sprinkles, and then set on another piece of wax paper. When you have all them done, set in the fridge for about half an hour to harden.

Memorial Day is a day of remembrance for those who died in our nation's service. Each year our family goes and helps plant flags. There is a lady in our community who started this as a way to honor her uncle who gave his life in the service of his country.

We plant as many flags as the year; in 2000 we planted 2000 flags in rows in front of a community building. They are all in straight lines blowing in the breeze, and there is a sign that says "Free Flags". All morning people stop by and pick up a flag to attach to their bike or take to display at their homes.

Another activity that we have done for years is to go to a cemetery to plant American flags by each headstone that lists what military service the person was in. Many of the people served in more than one war and so sometimes the kids like to give them a flag for each war listed.

The way we celebrate Memorial Day is our way to remember and honor those who died for their country.




Related Articles
Editor's Picks Articles
Top Ten Articles
Previous Features
Site Map





Content copyright © 2019 by Launa Stout. All rights reserved.
This content was written by Launa Stout. If you wish to use this content in any manner, you need written permission. Contact Launa Stout for details.