Labels, Temperature, Eggs, Milk and Fish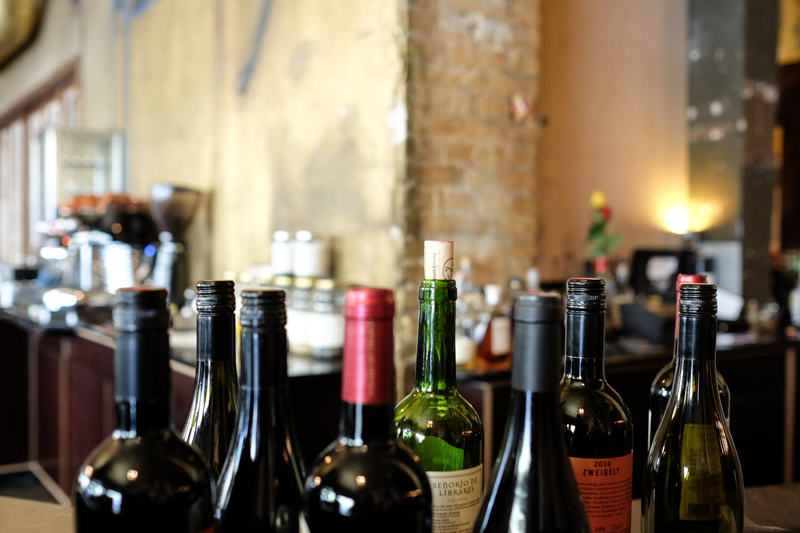 I'm often asked for wine information, and I'm grateful for emails, although I'd rather questions are posted on the forum so that everyone can benefit from the answers and add their experiences.
Recently I had queries on label collections, the correct temperature at which to serve wines and the meaning of warnings about the presence of milk, eggs and fish in wine.
I am not aware of any organised market in wine labels. Collectors tend to swap amongst themselves. I suggest that those with interesting or rare labels and collections advertise them on sites like eBay.
What temperature should wine correctly be served at? One of my first wine books had a chart showing ideal serving temperature for different types of wines.
Some wines recommend a serving temperature on their back label, and you can buy wine thermometers to wrap around or insert in bottles to help achieve this.
My recommendation is to serve wine at a temperature you prefer. I think white wines are best cold, so I put mine in a fridge for a couple of hours. Reds should not be warm; they should feel cool to the lips. In hot weather I place red wine in the fridge door for 30 minutes before serving.
As we all have different tastes, our rooms at different temperatures and feel cold and heat differently, then it doesn't make sense to me to that there can be a universally correct temperature for wines.
What does the statement "Contains: Milk, Eggs, Fish" on a wine label mean?
There is no chance the wine will have all those ingredients in it, there is less than an infinitesimal chance it will contain even one.
All three are ingredients in fining wine. After the normal processes of winemaking, including racking (moving wine from barrel to barrel to leave sediment behind) there are microscopic bits of debris that will give the impression of a cloudy wine when the bottle is moved. To get rid of these and make a totally clear bright wine you can force wine through tiny filters, but that is said to strip out some flavour, or you can use a fining agent.
Beaten egg whites, which have been used since antiquity, are placed into the barrel and they generate a tiny electrical charge that attracts debris to stick to it as it sinks to the bottom allowing clear wine is pumped off.
Other fining agents are isinglass made, from the swim bladders of fish, and casein made from milk, and bentonite, a type of clay also known as fullers earth used in cat litter, but that doesn't yet rate an allergy warning.
Unless the winery is buying base wine from different wineries to blend together only one or other of the fining agents would likely have been used, and all fining agents are removed in the process.
It is difficult and expensive to prove that a wine doesn't contain a trace of something and a lot easier to print a blanket warning.
Talk about wine on our
forum
.
Peter F May is the author of
Marilyn Merlot and the Naked Grape: Odd Wines from Around the World
which features more than 100 wine labels and the stories behind them, and
PINOTAGE: Behind the Legends of South Africa's Own Wine
which tells the story behind the Pinotage wine and grape.


Related Articles
Editor's Picks Articles
Top Ten Articles
Previous Features
Site Map





Content copyright © 2023 by Peter F May. All rights reserved.
This content was written by Peter F May. If you wish to use this content in any manner, you need written permission. Contact Peter F May for details.