Spotlight on Workamping Couple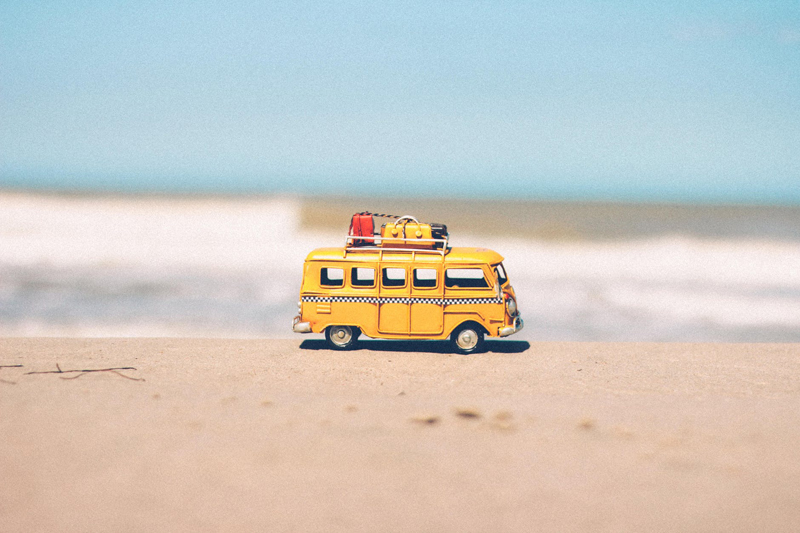 Right now, there are thousands of RVers enjoying themselves at various workamping positions around the country. Marci and Todd Claunch, a vivacious and fun-loving couple in their mid-forties, are part of that crowd. They left the Pacific Northwest almost four years ago to live full-time on the road in their RV. However, since they weren't exactly ready to retire, they knew they needed to find workamping jobs to help supplement their lifestyle. During these past four years, they've had multiple workamping jobs. From managing Christmas tree and pumpkin lots, to housekeeping, lawncare, and office work—they've done it all. Todd even brought his Karaoke business with him and has been staying busy entertaining guests people all over the country. That, coupled with Marci's bartending experience, really makes the couple attractive to employers seeking seasonal RV helpers.
Marci and Todd are poster children for workamping. They are hardworking, have a plethora of skills, and a "can do" attitude about everything. Another thing that Marci says that helps is their flexibility. "You can't really have set plans because it's going to change," she says. "You're much better off going along with the flow of things. And that, the couple says, is where most of the adventure comes into play. "Synchronicity occurs a lot in this world," says Todd. "For instance, you might be camping next door to somebody and once you start talking to them, you find out they know the owners of a great RV park that is looking to fill a position with your skills."
The couple says their favorite aspect about workamping is the people they meet. "We have so many new friends now and just know people all over the country," says Marci. In a fun twist, they also discovered they have Karaoke followers as well. Todd explains, "We were doing Karaoke at one RV park and a woman came up and told us that she had been to our other shows both in Florida and Missouri!" And she wasn't the only one as they've heard this from other people they've encountered along the way as well.
The couple hesitates to say that any one location they have workamped is their favorite, because according to them, there is something fabulous about each of the places they have worked. "For instance, in Florida, we were right on the Gulf of Mexico. You couldn't ask for a better place to park your RV," says Marci.
When prodded if there was anything they didn't like about workamping, Todd declared, "We haven't found it yet." Marci agreed, and then took the statement back. "Wait. There is one thing we don't like about workamping," she said. "We don't like saying goodbyes." Their solution to that is to take their friends with them on future workamping experiences. In fact, one RV couple in particular has workamped with them on several occasions. "They are like family to us, we're so lucky to have met them," says Marci. When Marci and Todd first began full-timing, they met Dave and Ruth. "I was trying to back the fifth wheel into our site and was having a really hard time with it," says Todd. "Dave noticed we were having trouble, so he told me to get out of the truck, and he hopped behind the wheel and backed it in. We've been friends ever since, and now are on our third workamping experience together."
In addition to the extraordinary connections they've made, the couple loves diving into all the different American subcultures they encounter on their travels. According to Marci, "In the South, everybody calls me Miss Marci. It's so darned cute."
Since Marci and Todd tend to go with the flow, they've found that getting new workamping positions is pretty painless. So just how does this couple secure their next gig? They have a subscription to
Workamper News
and they scour the Workamper hotline emails when they arrive. "Also, once you start making friends on the road," says Marci, "you will be able find out about more jobs. The networking helps out tremendously."
Since Marci and Todd don't have plans for stopping this lifestyle anytime in the near future, you might be one of the lucky RVers that come across this magnificent couple in your travels. If you do, you'll have two new friends for life.


Related Articles
Editor's Picks Articles
Top Ten Articles
Previous Features
Site Map





Content copyright © 2022 by Erin Floresca. All rights reserved.
This content was written by Erin Floresca. If you wish to use this content in any manner, you need written permission. Contact Erin Lehn for details.