Live-Action Films Based On Classic Anime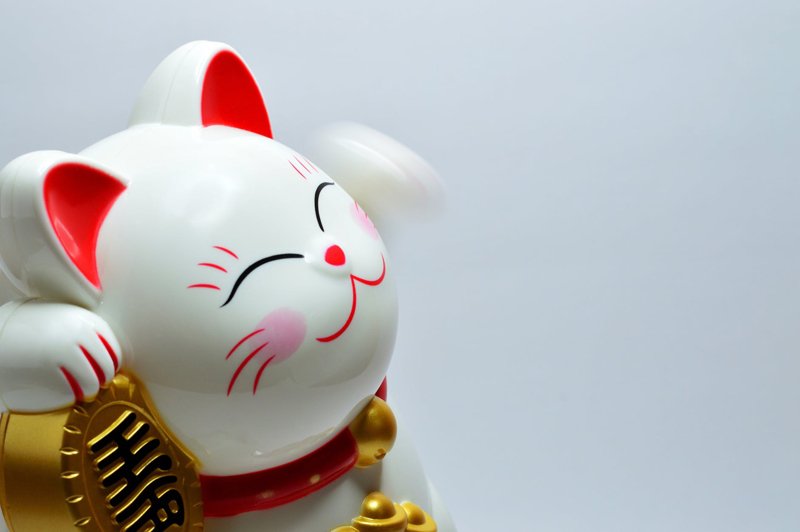 Over the past year or so, it seems like more and more reports come out about older anime titles being re-done as live action films. Just how widespread is this phenomenon, and is it really that new?

Back in the mid-1990s, Disney acquired the rights to produce a live-action film based on Star Blazers. A script that circulated on the Internet reportedly featured a crew which was not named after anyone from the original show's crew (either their original Japanese name or their English name); also, the script had the crew aboard a rebuilt United States battleship Arizona, rather than a rebuilt Yamato. Disney's project never came to fruition; however, in 2006, a report surfaced claiming that Benderspink Productions and producer Josh C. Kline were working on another live-action adaptation of the property.

20th Century Fox acquired the rights to adapt Dragon Ball, and originally approached Stephen Chow to direct the film. He declined to direct, but took on a role as a producer. The film was ultimately directed by James Wong.

The live-action adaptation, which was titled Dragonball Evolution, was first screened in Japan and several other Asian countries on March 13, 2009. The film began showing in North American theaters on April 10, 2009. On its opening weekend in the United States, Dragonball Evolution came in at number eight at the box office with a gross of $4,756,488. In its second weekend, the film dropped to number eleven at the box office. The film ultimately grossed $9,362,785 in the United States and Canada, and earned $48,134,914 in foreign markets.

In 2006, it was reported that Larry and Andy Wachowski were going to write and direct a live-action film for Speed Racer. The film was released on May 9, 2008; it came in at number three on its opening weekend, behind Iron Man and What Happens in Vegas... The film grossed $18,561,337 in its opening weekend. In its second week, Speed Racer came in at number four at the box office, grossing $8,117,459. The film closed its run on August 1, 2008; it grossed $43,945,766 domestically and $93,945,766 worldwide. Unfortunately, this was below studio expectations, because the production costs for the film were estimated to be over $120 million.

In August 2007, Variety reported that Fox-based Regency had picked up the rights for a live-action feature film version of Voltron. Mark Gordon spent three years developing the film, with Jim Young's Animus Films funding the development. Gordon had been tapped to produce the film with Lawrence Inglee and Jordan Wynn. Justin Marks was given the task of writing the screenplay for the live-action adaptation. According to several reports, the storyline for the film was described as a post-apocalyptic story set in New York City and Mexico, with five survivors of an alien attack banding together; they end up piloting five lion-shaped robots that combine to form Voltron.

On August 18, 2008, Relativity Media entered negotiations with New Regency to finance and produce the film, and Max Makowski was tapped to direct it. However, in November of 2008, World Events Productions (the company that produced the English version of the anime) was in a legal battle with Toei Company Ltd. over the movie rights.

Then on March 8, 2011, it was reported that Relativity Media and World Events had entered into a bidding war on which company would make the film. It was also announced that Thomas Dean Donnelly and Joshua Oppenheimer would be writing a new script. While I haven't heard any details on how Donnelly and Oppenheimer would handle the story, I hope they can come up with something better than what Marks tried to do in his version of the script.

On July 11, 2011, Atlas Entertainment and Relativity Media announced they would be bringing Voltron to the big screen, and that Relativity Media would be serving as a distributor. As of this writing, it appears that the Voltron live-action adaptation is still languishing in "development hell."

In September 2007, the Hollywood Reporter ran a story announcing that Warner Bros. Pictures had acquired the feature rights for Robotech. Tobey Maguire will serve as a producer for the live-action film, and reportedly is interested in having the lead role. From the report, it appears the film would be based off the "Macross" section of the series; this is the section that features such characters as Rick Hunter, Lisa Hayes, Lynn Minmei, Captain Henry Gloval, Claudia Grant, etc.

In June 2008, it was reported that Charles Roven and Akiva Goldsman would be serving as producers alongside Tobey Maguire, and that Lawrence Kasdan would be writing the script. However, in November 2008, it was announced that Alfred Gough and Miles Millar were tapped to write the screenplay.

During the Robotech fan panel at Anime Expo 2008, Tommy Yune reported that the live-action film was going to be a re-imagining of the original Robotech universe; this would include updated mecha and character designs and setting the story to take place several years later.

Due to undisclosed reasons, Roven is no longer working on this project. On June 23, 2009, it was announced that British television writer Tom Rob Smith took over screenwriting duties for the film adaptation. On January 24, 2013, it was reported that director Nic Mathieu is in negotiations to direct this film.

As of this writing, there is no further information on the status of the live-action film adaptation of Robotech. I can only guess that this adaptation is also languishing in "development hell."

In 2002, it was reported that that Warner Bros. had acquired the rights to adapt Akira into a live-action film. Since the announcement, there has been a revolving door of writers, directors, and producers attached to the project. Between 2008 and 2011, there were four different writers, four different directors, and four producers attached to the film. Also, between 2009 and 2011, several rumors floated around in regards to casting.

On October 24, 2011, a new casting call for the live-action adaptation of Akira was posted on Actors Access, just days after Warner Bros. gave approval yet again for production of the film.

In January 2012, Variety and Deadline reported that pre-production on the film has been shut down, but that the film itself is not done. According to Variety's report, Warner Bros. wanted the current script draft to be reworked. As of this writing, there has been no further word on the progress of this project.

In 2008, it was reported that DreamWorks had acquired the rights to produce a live-action film adaptation of Ghost in the Shell. From things that have been said, it appears this adaptation will be based on the manga rather than the anime.

Steven Speilberg is set to direct the film, and Avi Arad and Steven Paul have been confirmed as producers. Jamie Moss was the original scriptwriter hired for the project; in October 2009, it was announced that Laeta Kalogridis replaced Moss as the writer. As of this writing, there is no further word on the progress of this live-action adaptation.

In 2010, a live-action adaptation of Battle Angel Alita was in pre-production, with James Cameron set to direct the film. According to reports, the adaptation would cover the first fourt volumes of the manga series. If the first film is successful, then Cameron would try to do a trilogy. As of this writing, the film is set to be released in 2017.

Of these anime live-action adaptations, only two have actually been produced and released; unfortunately, neither one of these adaptations were terribly successful. It will be interesting to see over time if any of these other adaptations finally ever make it beyond development stage, and whether or not they can perform any better than Dragonball Evolution or Speed Racer.
This site needs an editor - click to learn more!

You Should Also Read:
Space Battleship Yamato and Star Blazers
Voltron
Robotech




Related Articles
Editor's Picks Articles
Top Ten Articles
Previous Features
Site Map





Content copyright © 2023 by Lesley Aeschliman. All rights reserved.
This content was written by Lesley Aeschliman. If you wish to use this content in any manner, you need written permission. Contact BellaOnline Administration for details.