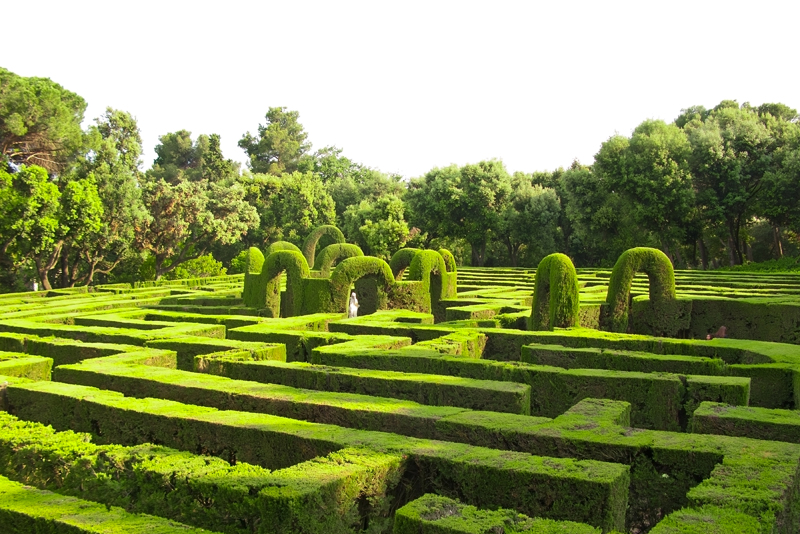 Many English gardens have a pond or at least a boggy spot for growing plants that like to have their roots constantly moist.

A bog garden is just wet ground that rarely dries out.

You're lucky if you already have a boggy spot in your garden. Instead of fighting nature and trying to drain it, just plant things that like moisture.

But if you don't have a wet spot, you can create an artificial bog garden by digging out an area to about the depth of one and a half feet. It is best to choose a low spot that is sunny for at least half the day.

Line it with polythene, a rubbery material used for making water gardens.

On top of the liner place a few inches of gravel and sand mixed together. Then replace the soil you took out. Cover the soil with mulch to help retain moisture.

To make sure you get lots of natural moisture in your new bog garden, you can direct downspouts from your roof so that they drain right into the bog garden.

Next, plant these moisture loving plants:

Chaerophyllum hirsutum –Roseum has delicate pink flowers from late spring to early summer. Grows to 2 feet.

Primula pulverulenta or Candelabra Primula has flowers arranged in tiers up their stems and they will flower throughout the summer reaching 3 feet. They will self-seed easily.
Primula florindae has yellowy orange flowers and also flowers in the summer – reaches 3 feet.

Primula japonica – does best in semi shade and has beautiful pale pink flowers - 1½ feet tall.

Myosotis scorpiodes is a lovely forget-me-not for bog gardens. It has small blue flowers throughout the summer and only reaches 6 inches in height. It can be invasive, so do pull them out if they start spreading too much.

Lysichiton americanas or yellow skunk cabbage has showy yellow flowers in spring. Grows to 3feet.

Lysichiton camtshatcensis is similair to the above but has pure white flowers in the spring and only grows to 30 inches.

Lythrum salicaria - Blush is a cultivated form of the wild purple loosestrife. It has pale pink flowers in summer.

Saururus cernuus or Lizard's tail or Swamp lily has clumps of heart shaped leaves and spikes of creamy white flowers in the summer height 9 inches.

Leucojum aestivum or the Summer snowflake has small white flowers throughout the summer. Grows to 2 feet.

Thalictrum aquilegiifolium has masses of tiny pink flowers that can vary from purple through pink to white. Grows to 4 feet.

You Should Also Read:
Forget-me-not - perfect cottage garden flower
Water in an English Garden
Easy to grow Perennials


Related Articles
Editor's Picks Articles
Top Ten Articles
Previous Features
Site Map





Content copyright © 2023 by Carol Chernega. All rights reserved.
This content was written by Carol Chernega. If you wish to use this content in any manner, you need written permission. Contact Carol Chernega for details.