Pressure Cooker 8 Minute Pork Chops Recipe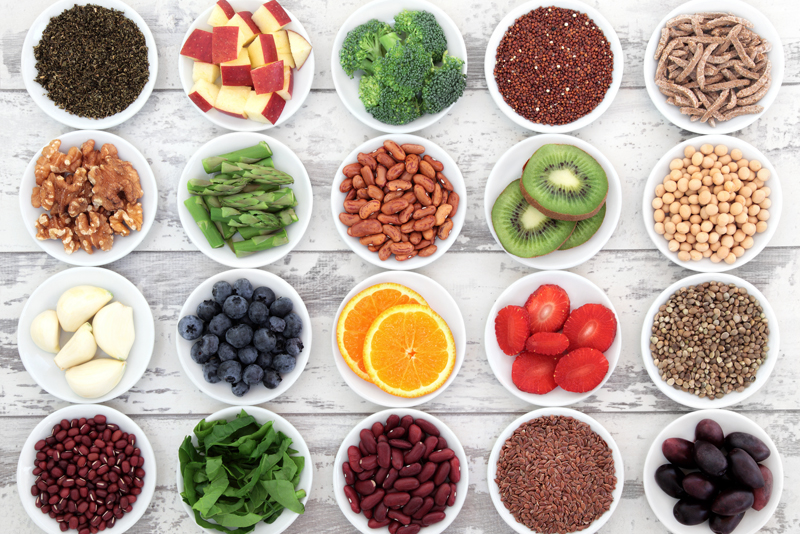 Did you know that pressure cookers have been used as timesaving appliances since 1679? They were invented by Denis Papin, a French physicist; he called his invention "Papin's Digester." According to
Encyclopedia Britannica
, pressure cookers work by "heating water or liquid to produce very hot steam which forces the temperature inside the pot as high as 266°F (130°C), significantly higher than the maximum heat possible in an ordinary saucepan. The higher temperature of a pressure cooker penetrates food quickly, reducing cooking time without diminishing vitamin and mineral content."
My Mom and Grandma both used pressure cookers; I remember watching the regulator on top of the pot rocking back and forth,  and always being frightened that the pot was going to explode, not only because of the noise it made, but also because of horror stories that I had heard. Because of the danger, I never planned to use a pressure cooker. Incidentally, while doing research for this article, I learned that the infamous explosions only occurred when a pressure cooker was poorly maintained and food contaminated the release valve.  
Times have certainly changed! The new pressure cookers on the market today have several independent safety features that actually make it impossible to mess up. Not only is there no way to open the pot while there is pressure inside, in the unlikely event that there is too much pressure, there are several release mechanisms built in that gently release the pressure thereby avoiding any kind of disaster. There is no regulator to place on the pot; it is built in to the lid.  
I chose the B/R/K pressure cooker system, not only because of its high ratings, but also because it comes with two sizes of pans so that I can cook either small or large amounts of food successfully. I was introduced to this fantastic pressure cooker at the hardware store where I teach my monthly cooking classes. Now that I've used my pressure cooker, I'm wondering how I ever got along without it. It's almost magical – imagine cooking dry beans (soaked) in 12-15 minutes, and potatoes in 8-10 minutes, not to mention perfect risotto in 6 minutes!  
Here is a recipe for delicious and moist stuffed pork chops that are cooked in only 8 minutes; let me know how you like them. 
Pressure Cooker Stuffed Pork Chops
6 Servings
6 6-8 ounce boneless pork loin chop, 1 1/2" thick
Filling
6 slices high quality dense white bread
1 to 2 eggs
1/2 cup freshly grated Parmesan cheese
2 teaspoons fresh parsley, finely chopped
1 clove garlic, finely chopped
1/2 teaspoon salt
1/4 teaspoon pepper
salt and freshly ground pepper
3 tablespoons olive oil
1 large onion, thinly sliced
1/2 cup dry white wine
2 teaspoons granular chicken bouillon, or 2 bouillon cubes
fresh parsley, for garnish  
Cut a deep pocket horizontally through the middle of each pork chop; set aside.  
In a small bowl, mix the filling ingredients adding the extra egg if the filling is crumbly. Divide the mixture between the pork chops, stuffing it into each pocket. Sprinkle each side of the pork chops with salt and pepper.  
Heat the olive oil in a 5-7 quart pressure cooker. Brown the pork chops on both sides, removing them to a plate as they brown. After all are browned, add the onions and cook for one minute, stirring. Add the wine and chicken bouillon, then return the chops to the pan.  
Position the lid and lock in place. Bring to high pressure and adjust the heat to stabilize the pressure. Cook 8 minutes. Remove from the heat and lower the pressure using the cold-water release method. Open the pressure cooker and remove the pork chops to a serving platter. Pour the sauce over the chops. Sprinkle with parsley and serve.  
Amount Per Serving
Calories 495 Calories from Fat 226
Percent Total Calories From: Fat 46% Protein 36% Carb. 16%  
Nutrient Amount per
Serving
Total Fat 25 g
Saturated Fat 8 g
Cholesterol 149 mg
Sodium 639 mg
Total Carbohydrate 20 g
Dietary Fiber 0 g
Sugars 0 g
Protein 44 g  
Vitamin A 3% Vitamin C 7% Calcium 0% Iron 14%  
For more information on the B/R/K Pressure Cooking System, email Lacey Lee (pastries22@yahoo.com). This system, which is, in my opinion the best pressure cooker on the market today, is on sale at the
Ace Hardware
in North Salt Lake through November!  


Related Articles
Editor's Picks Articles
Top Ten Articles
Previous Features
Site Map





Content copyright © 2023 by Karen Hancock. All rights reserved.
This content was written by Karen Hancock. If you wish to use this content in any manner, you need written permission. Contact Karen Hancock for details.