Spacers for Asthma Management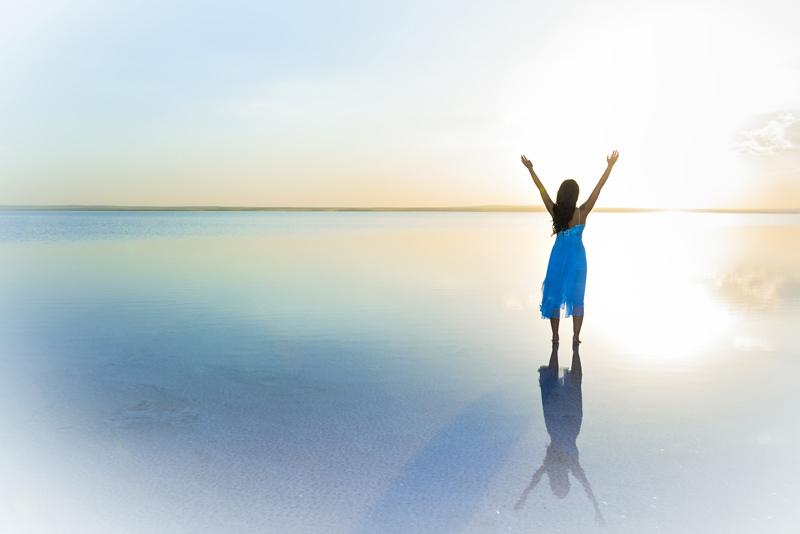 Once you've been diagnosed with asthma, asthma management is the next step to help you stay healthy and avoid as asthma flares and attacks. There are many tools that can help to manage your asthma. One of the simplest , and most cost-effective asthma management tools is the spacer.
What is an Asthma Spacer?
A spacer is an asthma management tool, which helps asthma patients to breathe in more inhaled medication deeper into their airways and lungs. This method of taking inhaled asthma medications is more efficient. It's also an easy way for young children and adults to take their inhalers. There's no need to learn proper inhaler techniques; these can be difficult for children and some adults who do not have good coordination.
Spacers are made of light-weight plastic, and consist of a mouthpiece on one end, typically with a one-way valve just behind the mouthpiece. The valve is one-way in order to keep patients from accidentally exhaling into the holding chamber.
The Benefits of Using a Spacer
• Spacers help inhaled asthma medication to move deeper into the lungs.
• Spacers are easier for some asthmatics to use. The holding chamber traps the medicine, giving you more time to inhale the asthma medication.
• Some spacers have a built in whistle, which alerts you to when you inhale the medication too quickly.
• Spacers can be helpful during an asthma attack, as they get more medicine into the lungs faster and more deeply.
• Spacers hold the asthma medication, making the aerosol break down into smaller particles. This helps to make the medicine easier to inhale deeper into the lungs, avoiding the back of the mouth and the throat.
• Spacers come in various sizes, including smaller devices for children. Some asthmatics use a mask with their spacer; masks come in different sizes to fit children and adults.
• Spacers are a cost-effective asthma management tool. They're typically priced so most patients can afford one.
One Disadvantage of Spacers
Spacers can be bulky and hard to take with you. This makes some asthmatics not want to carry a spacer with them every day. Even so, it's worth the bulkiness when spacers help you to get more of your inhaled medications into your lungs (especially during an asthma attack).
How to Use a Spacer
Asthma spacers are easy to use; here are some easy directions to help you use a spacer:
1. If your spacer has a cap over the mouthpiece, remove the cap before using the spacer.
2. Put your inhaler into the spacer's opening (opposite of the mouthpiece), and shake.
3. Exhale as much air from your lungs as you can.
4. Put the spacer's mouthpiece into your mouth.
5. Press down on the inhaler once or twice, according to your doctor's instructions.
6. Slowly inhale (for 3-5 seconds).
7. Hold your breath for about 10 seconds, and then slowly exhale.
8. Repeat this procedure if necessary—according to your asthma action plan and doctor's orders.
How to Clean a Spacer
It's a good idea to wash your spacer at least once a week. To clean your spacer, follow the instructions provided by the manufacturer. If you don't have directions, then you can follow these easy steps to clean your spacer:
1. Take your spacer apart.
2. In a sink of warm water (you can add a pea-sized drop of dish soap), swish the spacer parts in the water for a minute. It's important to avoid using use harsh chemicals, harsh cleaners, boiling water, rubbing alcohol or a disinfectant to clean your spacer. These may damage the valve and/or plastic of the spacer chamber.
3. Rinse each of the spacer parts under clean running, warm water.
4. Set the spacer parts on a clean towel to air dry. It's best to avoid drying the inside of the spacer with a towel, as this could create static. Static will cause the inhaler medication to stick to the inside of the spacer, making it impossible to inhale the asthma medication.
5. Once the spacer is dry, put it back together.
Spacer Tips
Here are a few more tips to help you and your children use the inhaler to get the most out of your inhaled asthma medication:
1. Spray only one puff into your spacer at one time.
2. It's best to wait at least one minute in between puffs of fast-acting inhalers.
3. Don't share your inhaler, as this can cause the spread of infection.
4. If any part of your spacer's damaged, do not use it. Spacers can't be fixed; it will be necessary to buy a new spacer.
Spacers are one of the simplest and most cost-effective asthma management tools for asthma patients. They are typically priced so that most asthmatics can afford one, while they also help you to get more asthma medication deep down into your lungs, where it can work the best. Spacers come in various sizes, so it's easy to find one to find a proper fit for most asthmatics (from young children to adults). Spacers will help you to better manage your asthma, and help you to have an active, healthy life, in spite of asthma.
Please check out my new book
Asthma's Nothing to Wheeze At!
Now also available on Amazon
Asthma's Nothing to Wheeze At!
You Should Also Read:
Seven Tips for Asthma Management
Proper Inhaler Technique
Consistent Medication Use to Manage Asthma


Related Articles
Editor's Picks Articles
Top Ten Articles
Previous Features
Site Map



Follow @SherryAsthma
Tweet





Content copyright © 2023 by Sherry Vacik. All rights reserved.
This content was written by Sherry Vacik. If you wish to use this content in any manner, you need written permission. Contact Sherry Vacik for details.