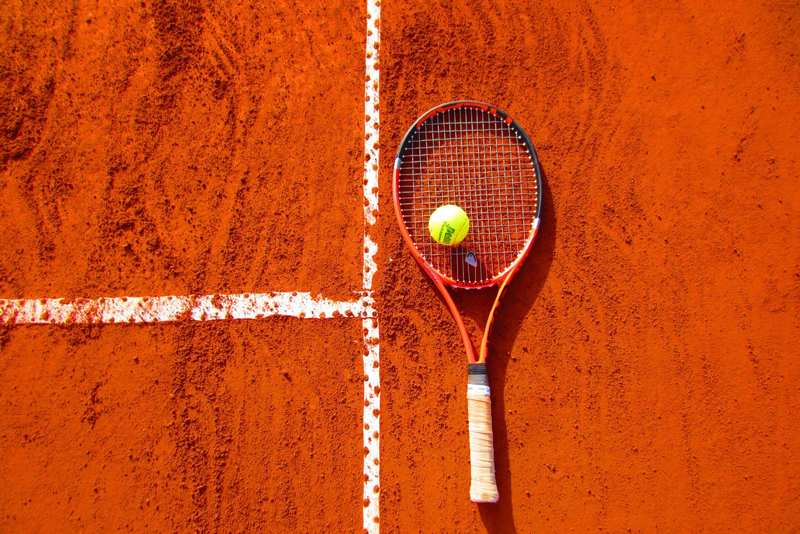 A lot of the fun in tennis happens off the court. Most women, and some men, include wardrobe planning and coordination as part of their pre-match routine. Especially for doubles partners, how fun is it to shop for those cute little matching outfits!

The challenge with women's tennis clothes these days is the image you see on TV. There are tight dresses and low cut tops with spaghetti straps that don't provide any support. Those outfits aren't always the best for a weekend social mixed doubles match, but if you're a top pro, part of the job is to look good on TV while you're playing tennis.

Women's tennis clothes have come a long way from the early days. Fabrics today wick away moisture and they're super comfortable. The other thing they are is very stretchy and not ideal for all body types. Some ladies put a higher priority on wearing the same outfit as the pros, rather than choosing one that best compliments their body.

It's interesting to see what these same women pro players wear on the practice court. While some continue to sport the super tight skimpy little outfits, many others opt for baggy sweat pants and a tee shirt. No matter the choice, it's most important to be comfortable.

One of the more recent popular fads to come back are tennis shorts. They're not the same style shorts from back in the day either. These are again the stretchy material with built-in liner. They are super comfortable and a great alternative to the traditional skirts. Beware, though, these modern tennis shorts are definitely, well, short.

Accessorizing your tennis outfit is almost as important as the outfit itself. You see many of the pros on TV wearing huge hoop earrings and long necklaces with coordinated headbands. It's a fashion statement that some feel they need to make, but before you pull out the good jewelry, think about how much salt and sweat you want to get all over your favorite expensive pieces.

And as far as men's tennis fashion goes, there really isn't much to report in that area. Put on a pair of long baggy shorts and an over-sized tee shirt, and you're good to go. Fabrics are of the same wicking material, and colors are getting brighter, but styles are pretty limited.

So the next time you're out and about, check out the latest tennis shop and take a look at some of the fun cute clothes. And be prepared for sticker shock. Fun cute tennis clothes can come with a big price tag. Online shopping might save you a little but not as much as you'd like.



Related Articles
Editor's Picks Articles
Top Ten Articles
Previous Features
Site Map





Content copyright © 2022 by Sandy Eggers. All rights reserved.
This content was written by Sandy Eggers. If you wish to use this content in any manner, you need written permission. Contact Sandy Eggers for details.