Going the Extra Mile for Your Client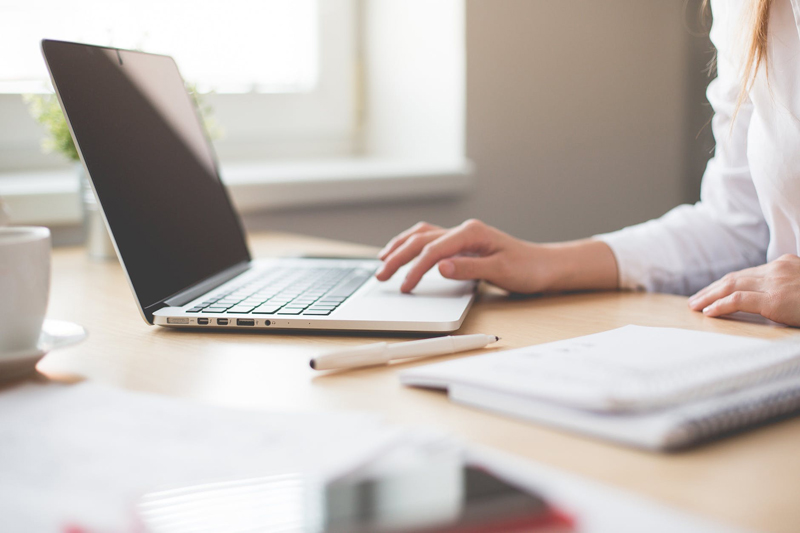 One of my businesses is making badges for concerts, festivals and conventions. When I first started, desktop laser printers just came into existence. Black and white, not color, so anything with color had to be offset printed.

Then I discovered foils. Using my laser printer and laser foils (color foils that when heated adhere to the toner) shiny metallic colors were added without going to press. Later on, foil ribbons or tapes allowed for foil strips to be added to the badges for added security, without a lot of extra expense. And for larger or special orders, hot foil stamping, where a die is made and then hot stamped right on to the paper giving it a very professional look.

I am working on a job for a new client. What she is looking for are laminated convention badges, die-cut with rounded corners and a slot to attach a lanyard. Preferably, she would like it printed on a shiny silver metallic paper so that the silver will show through anywhere there is white on the badge. It is also to be printed on the backside and each one personalized with the name of each exhibitor. Oh, and of course, within her budget. Now there is an order!

None of those options above will work for this order. For over a week I have been searching the internet and paper stores for shiny metallic silver paper that can be printed on directly, laminated and then cut to size. Easier said than done.

There are a multitude of silver metallic papers available. I found inkjet metallic papers, however with the size and amount of badges to be printed, coupled with the time and cost of inks for my printer, well, there wouldn't be much profit in the end! Found some beautiful papers that can be used with offset printing, but the order isn't large enough to justify the cost of offset printing (the initial setup charges for negatives and plates is a lot).

Then I found paper that will work on an HP Indigo printer. First time I heard about this printer, so more research was done and I discovered there is a print shop in town that has one. They said their machine was a lower end model and to bring sample paper to test it out first. Sample papers were ordered from several different places -- both for inkjet printers and the HP Indigo printer.

First samples to arrive were beautiful -- perfect I thought except for the price, over $5 per sheet, but that includes die-cutting to whatever shape is needed. Well two things wrong with that, the first being that I have to laminate and the die-cuts won't punch out, and the second thing, which I realized when the paper arrived, is that it is label stock! How did I miss that on the website and the phone call? So the die-cuts don't punch out, they peel off. Can definitely find a use for these at another time, but not helping me now.

Another package was delivered that had two swatch books of paper from a local paper company. They didn't have in stock what I was looking for, but sent the book so I could see what was available from the manufacturer. They did order samples of silver and gold currency papers for the HP Indigo machine and had them sent to me.

Next day another package of paper arrived. The order was for 200 sheets of silver ore cover stock and seven sheets of silver metallic. The package arrived looking like it got caught in a conveyor belt and then run over by the delivery truck. Fourteen sheets of paper (seven each of two papers) arrived that were unusable. Called the company and told them that not only did I not get what I ordered (200 sheets), but what I did get was no good. Cancelled the order for the 200 sheets as the silver ore paper had a dull matte finish, not a shiny one. Hard to tell looking at pictures on the internet.

Desperation starts to set in. Next day the paper that was ordered from the manufacturer arrived. Nice sturdy box so I was hopeful that not only would the paper be in good shape, but it would be exactly what I was looking for. Beautiful paper, silver and gold, but again in a matte finish. Looked back at the swatch book to find that the silver foil paper was for offset, and I did say I needed paper for the HP Indigo machine. The silver foil stock is a new product and apparently all the authorized sellers do not have it yet in stock.

Needing to get the sample badges to my client, I took what I had and headed to the printer to test out the different papers. Samples of each were taken to the pressman with the digital file for printing. Shortly after, I was informed that the paper couldn't be run through the HP Indigo machine as it was metallic and would demagnetize the machine. However, they thought the paper would run through their color laser printer and it did, beautifully and thankfully!

Nine sample badges were made and shipped. On the phone my client said she liked that I was someone who would get the job done and was looking forward to working with me. And she hasn't even seen the samples yet!

This site needs an editor - click to learn more!

You Should Also Read:
Proofreading for Perfection
Enhancing Your Clients' Documents




Related Articles
Editor's Picks Articles
Top Ten Articles
Previous Features
Site Map





Content copyright © 2023 by Laura Nunn. All rights reserved.
This content was written by Laura Nunn. If you wish to use this content in any manner, you need written permission. Contact BellaOnline Administration for details.