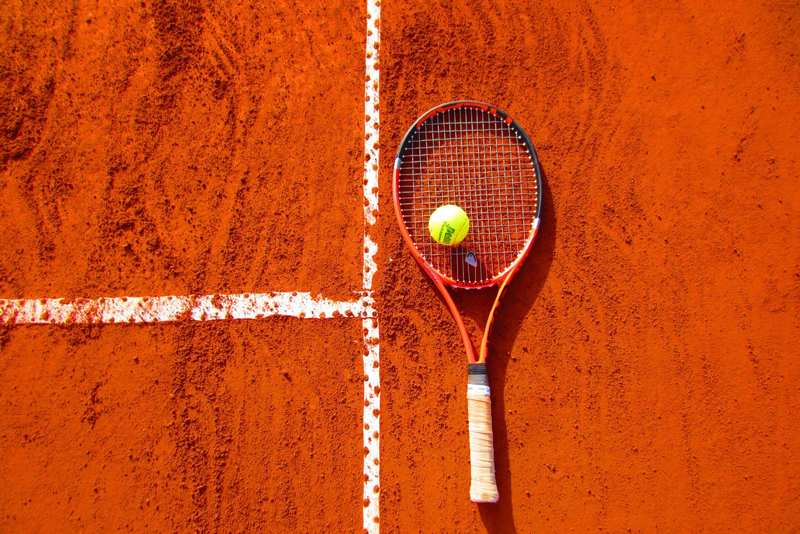 If you play competitive tennis, it will happen more than once in your lifetime that you suffer an injury. Most common are muscle pulls and tears, tendonitis and sprains. Some injuries you can play through, and some are so painful that you can't stand on the court. The simple answer is that if you want to recover from a tennis injury, you need to rest your body and take time off from playing. Depending on the nature of your injury, it is possible for you to continue playing for a short time and rest the injury later.

Playing injured puts a new perspective on your tennis game. No longer can you rely on a "normal" game plan, because the injury may not allow you to execute your shots the same way. The tennis match now turns into more of a thinking game, because that has just become your strongest weapon.

Some players believe it is best not to let your opponent know you are injured. It could give them a psychological advantage over you, and allow them to change their strategy to take advantage of the situation. On the other hand, it has been proven time and time again, even in the pro ranks, that one of the most difficult things to do is play against someone who is injured because you let down and become distracted. Every case is different, and it really depends on how you handle the situation.

It is possible for you to be successful in tennis, even with an injury, assuming it does not severely impact your movement or stroke production. Regardless of what your injury is, it is probably a good strategy to try and make the points as short as possible. This means you will want to hit deep approach shots, preferably up the middle to cut down the angle, and come to net. Of course if your opponent has a weak backhand, you would want to approach to that side. Figure out what works and do that, even if it means not going for your favorite shot. You need to be mentally tough and keep your unforced errors down. Most important to focus on big points and take advantage of every opportunity.

Whether you win or lose, or even if you don't finish the match, make sure you take care of your injury. At some point, you will be faced with the decision to take some time off so that your body can recover. Only you can decide when the right time is, but continuing to play will most likely make the injury worse. Listen to your body.



Related Articles
Editor's Picks Articles
Top Ten Articles
Previous Features
Site Map





Content copyright © 2022 by Sandy Eggers. All rights reserved.
This content was written by Sandy Eggers. If you wish to use this content in any manner, you need written permission. Contact Sandy Eggers for details.