Spotlight on RVParking.com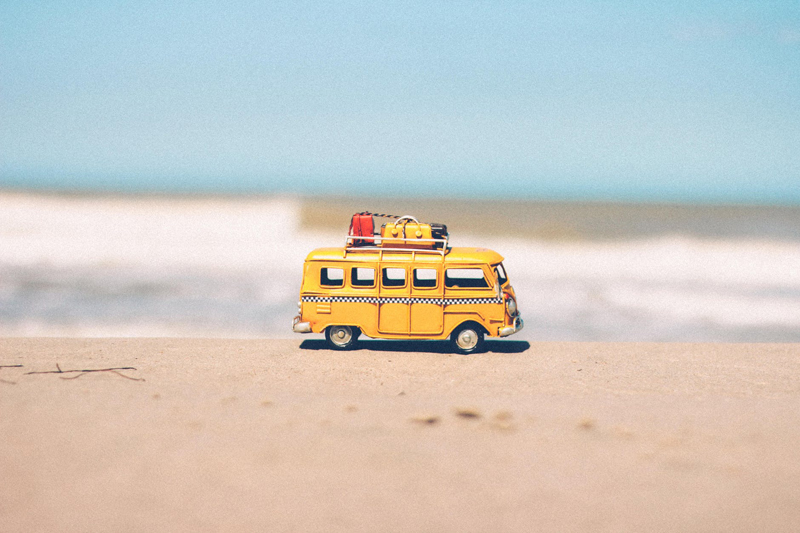 I recently became aware of a website called
RVParking.com
which features park reviews and other useful information for RVers. The cool thing about RVparking.com is that this online hub gets its information from the best possible source—fellow RVers. Much of the content that website visitors will find on the site was generated by RVers who have actually visited the parks and campgrounds. The site also includes a helpful
blog
, with posts from many interesting guest bloggers—including yours truly. So, after writing two guest blog posts and contributing a few park reviews, I decided it was time to find out more about the folks behind the site.
RVparking.com was founded by Erik Budde of T2 Media, a company dedicated to building niche online businesses. According to Budde, "Some of our previous businesses include AboutAirportParking.com which offers detailed information on where to park at over one hundred airports. That site has grown very rapidly and handles more than two hundred thousand parking reservations a month." T2 Media also runs TravelwithYourKids.com, a great resource for parents traveling with children.
So just where does the RV lifestyle fit into this picture? Budde's parents began RVing about five years ago and he's been on a number of trips with them. "Looking at the resources available for RVers, I felt that the existing tools weren't nearly as strong as they could be," says Budde. While some of the online resources his parents utilized featured park reviews, the information available on them was limited. Others had plenty of park reviews, but the listings were often incomplete and the sites were hard to navigate. "No one seemed to offer one of the most valuable items—real user photos," says Budde. "Finally, although RVing is inherently mobile, there were almost no mobile solutions."
RVParking.com was launched to remedy those issues. The company's goal is to offer detailed information on every RV park in the U.S. which includes user reviews—complete with photos—for each of the parks. To guarantee that every RVer had easy access to this information, they designed the perfect traveling companion for RVers—a free iPhone app which downloads the entire RVparking.com database to your phone. "When you start the app, it automatically figures out where you are and then shows you the RV parks nearby," says Budde. "You can find out more information like whether that park has WiFi or full hookups. You can then call the park right from the app or just get directions using your iPhone's map." There is also a version available for the iPad. For those of us that don't have these particular gadgets, no fears, just visit
m.rvparking.com
to access a mobile phone version of the site.
Budde is ensuring the success of RVParking.com by surrounding himself with a dedicated and friendly staff. Nicole Willson is the Community Specialist whose main goal is community building by encouraging RVers to participate by either submitting reviews, writing guest blog posts, or both! "I correspond with our readers, fixing the errors they find and responding to their suggestions," says Willson. "I also train the fact checkers to ensure that we are providing our readers with accurate information."
Since the key focus is building community, this is an area where Amanda Record, Community Advocate, spends a great deal of her time. On any given day, she can be found Tweeting or connecting with fellow RVers in other popular online RV forums. "I primarily work with other sites to help get the word out while doing what I can to make sure that our visitors have a great user experience," says Record.
Wondering how you can participate? All you need is a few minutes to set up an account and creating one at RVParking.com is easy. "Erik and everyone involved did a great job with the user experience design on the site and keeping those designs consistent on both the iPad and iPhone apps," explains Record. "We're using a pop up window with just three fields for creating an account. The goal is to make it as easy as possible to create an account and leave a review."
After you've set that up, then it's time to add a review. Be sure to include details like whether the sites were spacious, the bathrooms were clean, and the park was family or pet friendly. If you noticed anything particularly outstanding, include that as well. And don't forget to take photos! "I'm also pretty thankful when users note the size of their rig, how pulling into the spot went, and how their internet/phone carrier service was," says Record. The more specific you can be the better. "The best reviews give readers a picture of what the park is like before someone even steps foot on it," says Willson. "This means discussing the physical appearance of the park, what the sites are like (how big are they? are they level), what the guests and park owners are like, what's in the area, etc."
The staff at RVParking.com appreciates all of the great reviews that users have posted so far and look forward to building an even bigger community resource. Their long-term vision is simple. "We want to build the best resource community for RVers to figure out where to stay," says Budde, "and to make that information available to them wherever they go."
A sample of reviews found on RVParking.com:
www.rvparking.com/user/440
www.rvparking.com/users/technomadia
www.rvparking.com/user/375
www.rvparking.com/user/113


Related Articles
Editor's Picks Articles
Top Ten Articles
Previous Features
Site Map





Content copyright © 2022 by Erin Floresca. All rights reserved.
This content was written by Erin Floresca. If you wish to use this content in any manner, you need written permission. Contact Erin Lehn for details.