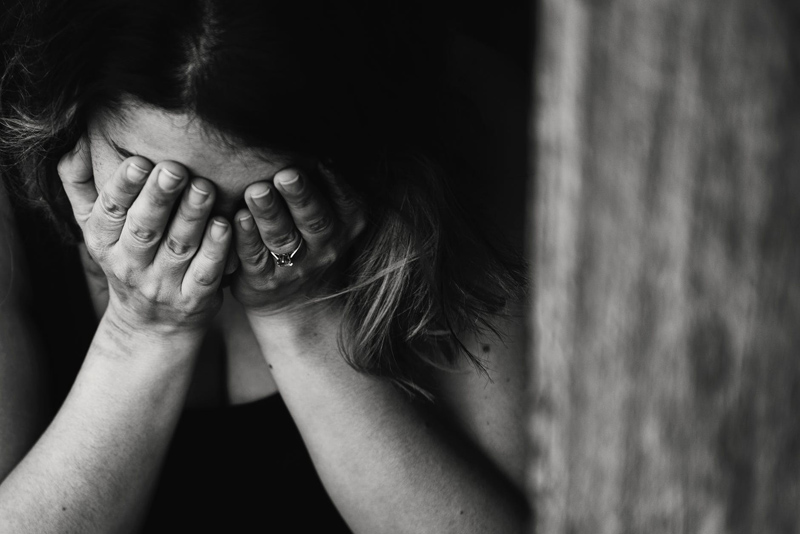 First of all, let me say that I am aware that there are some men that are abused by their female partners. However, it is important that I state that, according to statistics, it is more common for the female to be abused by the male. In this article, I will write about the female victims, as well as their children.

Many times, when a mother is being abused by her partner, her children are also being abused. Both the mother and children watch as the other is abused at the hand of their partner and father. Some mother's stay with their abuser, thinking that it is in the best interest of their children that they not be separated from their father. However, at some point, the mother will tire of being abused and having to watch their children being abused and will start thinking of leaving their abuser.

It's not easy for the mother to come to the decision that they are in danger and must flee. The mother may fear not having any help from their community. Yet, there comes a time when the mother determines to leave and get help. This is where the restraining order comes into play. If the mother decides she wants to flee the abuse, with their children, there are agencies in her community that are established to help victims of domestic violence and child abuse. These agencies can direct her to the family court so that she can get a protective order on behalf of her children. She can indeed get the restraining order/protective order on her own behalf as well, but she can also get one on behalf of their children.

In order to get a restraining order, the mother will have to pick a day when it is safe to go. She must also be prepared to wait during the long process that it takes to get the restraining order. She is given an appointment in which she can apply for the restraining order. She waits in a room with others victims of abuse and must fill out the motion for the judge hearing all cases for that day. It can take several hours. Some of their time is spent going over the restraining order application with personnel from the office in which they have gone to for help. Some of their time is spent waiting until all victims have completed their motion for protection. Lastly, they must wait while all motions are taken directly to the family court judge, who will make the decision as to whether or not they are granted the restraining order. As I said, it can take several hours to complete.
However, the time spent is certainly not wasted. It will mean safety for the mother and her children.

Once the judge approves and grants the motion for protection, they are given copies of it to hold onto in case the abuser violates the terms of the restraining order. They are also given original documents of the motion to take to their local police station so that their abuser can be served with the documents. Once the restraining order is granted, within a few weeks of the date it was approved, there will be a hearing in family court and both the plaintiff and defendant must be present.

A restraining order has set terms on it from the judge. It can state that the abuser cannot go within a certain number of yards from the children's school, their church, their home etc. The restraining order must not be violated. However, if it is, there is help for the mother and children. The mother must call the police and report the violation. When the police arrive, she must show the officer the original motion and have a copy ready to give to the officer.

I encourage all abused mothers to take the step to protect their children if they are being abused.



Related Articles
Editor's Picks Articles
Top Ten Articles
Previous Features
Site Map





Content copyright © 2023 by Kelli Deister. All rights reserved.
This content was written by Kelli Deister. If you wish to use this content in any manner, you need written permission. Contact Erika Lyn Smith for details.