Considerations for Newbie RVers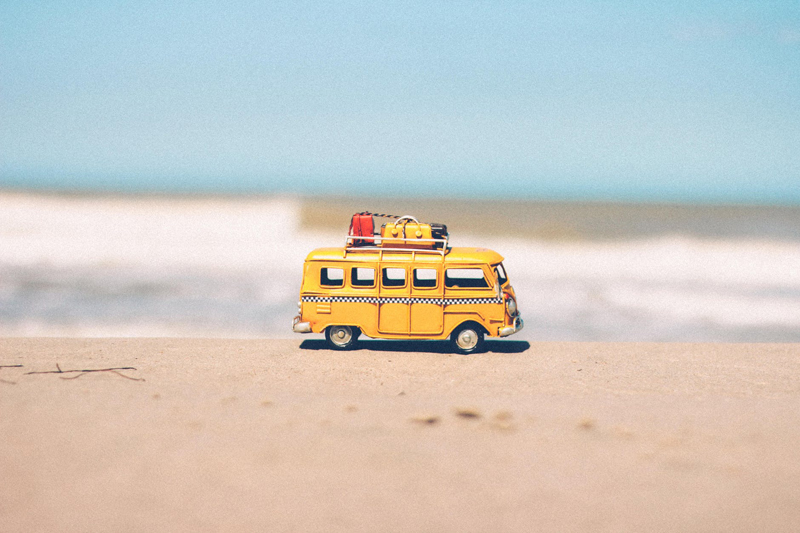 Many RVers remember the people they met when they were first learning the ropes of the RV lifestyle. Perhaps there was somebody who took you under their wing and steered you in the right direction. No questions were too big or too small—or too silly—to ask your mentor. Ours was a couple that we met in an RV park in Harlingen, Texas during our third month out. They introduced us to Quartzsite and boondocking, gave us our first solar trickle charger, and enlightened us on things like how our RV refrigerator also worked on propane. My RV mentor couple, Marta and Clete, spent four years on the road. While they are no longer full-time RVers, what they learned from their experiences can be very beneficial to newbie RVers.

Educate Yourself
Marta and Clete did what many folks dream of doing—they downsized and either sold, or put into storage, all their worldly belongings, bought an RV, and set out to explore America. Less than 200 miles into their voyage, the couple experienced their first big mishap with their tow vehicle. "A trucker alerted us that we were smoking," says Clete. "Sure enough, when we stopped to see what he was talking about, we realized we blew out the tires on our Jeep." Clete had forgotten to put the Jeep in neutral. "If the trucker hadn't stopped us, who knows how far we would have driven." That experience, coupled with a few other learning curves, inspired Marta and Clete to take some free classes through the FMCA (Family Motor Coach Association). "The classes were great," says Clete. "They showed us the basics of a lot of the technical stuff, including electrical and water issues. We also took a class on tire safety." In that class, the pair learned something that many drivers don't know—what really works if you have a tire blowout. "Everybody thinks you should hit the brakes when you blow out a tire," says Clete, "but the safest bet is to take your foot off the accelerator and just let the vehicle roll to a stop." The couple agrees that the more knowledge you can gain about RVs and how they work, the better off you will be.

Workamping Considerations
While many people scour the internet and Workamper News to see what positions are available, Marta and Clete first brainstormed where they might like to work, and went from there. According to Marta, "When we decided we would be workamping, we sat down and discussed the possibilities and Clete said, 'well, I like boats'. So, we looked for a job where we could be around boats, even though neither of us had spent much time around boats." They came up with a list of marinas, wrote cover letters and resumes, and sent them out. Soon they heard back from a marina at Lake Mead, so off to the lake they went. It turned out to be a perfect fit, because according to Clete, "There were lots of new boats and jet skis that needed to be broken in." In other words—there was lots of fun to be had during that workamping experience.

Being able to change locations for work, acquiring new skills, meeting new people, and the overall experience of doing and seeing new things are what the couple love about workamping. However, there are a few things that they think newbies should take into consideration before accepting a workamping position.
• The weather in certain parts of the country, and at certain times of the year, can be unpredictable and dangerous, which could damage your RV.
• The position could involve long days and possibly no days off.
• They aren't money-making jobs, so don't take a workamping position for the money.
• Many locations are remote and may have no cell or internet service. This also means there would be a long commute to shopping and access to medical care. Plus, prices of services are more expensive in the more remote locations.
• If you work in a really hot (and humid) climate during the summer, keeping an RV cool can be a challenge.
• Workamping can be a challenge if you have a pet. You might have a hard time going back to your RV to let out your pet. Plus, the electricity may go out while your pet it inside.

Other Considerations
Before setting out, newbies will want to make sure they are prepared for emergencies because they will happen. Have an emergency credit card and/or a savings account set aside for special situations. Once, Marta and Clete's motorhome broke down in Las Vegas, which just happened to be a pretty expensive place to break down. "I was shocked to discover that the shop fees were one hundred dollars an hour," says Clete. Because this lifestyle affords plenty of adventurous opportunities, they also suggest traveling through areas where you can access good quality medical care. And being a penny-pincher can extend the length of your RV trip. "We're watch-your-pennies kind of people," says Marta, "and that helped. We were always conscious of stuff like the price of gas and we didn't buy things we couldn't afford."

Looking back, the couple wishes they would have traveled more. "We didn't see as much of the country as we originally intended to," says Clete. If they were to hop back on the road for another full-timing experience, they believe their main concerns would be the same ones they had on their original trip: staying on budget, maintaining the RV, having access to good medical care, and, of course, having a wonderful time making memories while exploring the continent.




Related Articles
Editor's Picks Articles
Top Ten Articles
Previous Features
Site Map





Content copyright © 2022 by Erin Floresca. All rights reserved.
This content was written by Erin Floresca. If you wish to use this content in any manner, you need written permission. Contact Erin Lehn for details.