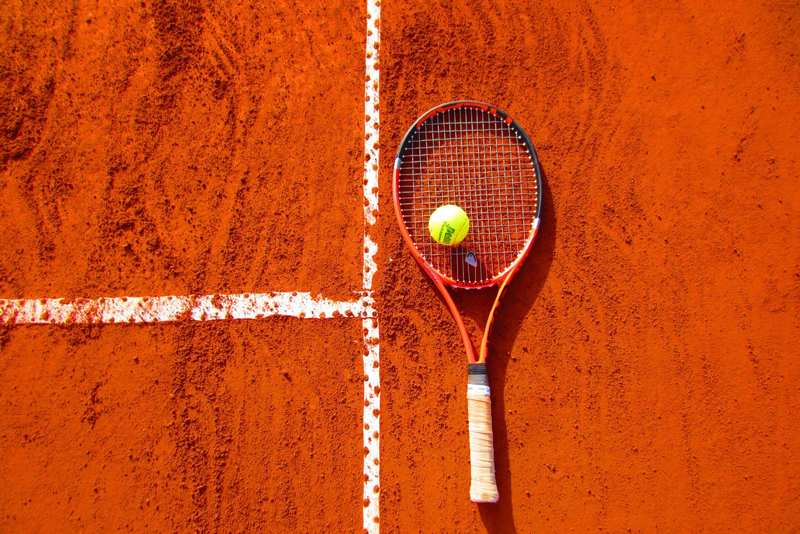 The grandest and most prestigious tournament in all of tennis history, the Wimbledon Championships, is the only Grand Slam event played on grass tennis courts. Watching the pros compete on this surface is just the same as any other, except maybe they volley more than on clay or hard…but have you ever tried playing on grass? The bounce is nearly non-existent and keeping your feet under you is a huge challenge. Whether you're a beginner or advanced tennis player, you will need to make an adjustment in your game and your strategy to be successful on grass.

Pete Sampras is generally recognized as one of the best grass court players of all time. His style of play is to hit a big first serve and follow that to net where he can take control of the point with a few quick volleys. Historically this has been the most effective game on the grass, though more recently we've seen players have some success with booming baseline games.

The best grass court strategy for recreational tennis players is to play your game and accentuate those aspects that will be most effective on this surface. You generally want to play an aggressive game, take control of the net, and shorten your strokes. And you need to do all of that while keeping your eye on the ball watching for bad bounces and trying to keep from slipping on the slick grass.

Shorten Your Strokes
Because the grass court surface is so quick, you don't have time to take a big swing at the ball. By the time you're ready to make contact, the ball will have taken a bad bounce and you won't have time to adjust. Keep your strokes short so you are better prepared to hit your shots.

Get to Net
Volleys are most effective on the grass because you take time away from your opponent, but more importantly, you can keep the ball low and make the best use of angles. The other advantage is that you take away the possibility of getting a bad bounce yourself by taking the ball in the air.

Use Slice and Angles
It's really tough to get your footing on grass, making quick stops and starts much more difficult than on hard courts. By using slice and angles, you can move your opponent around and keep them on unsure footing. And using slice keeps the ball low, which means they will hit up to you, so if you follow our "Get to Net" strategy, you'll be there to pick off the volley.

Make Adjustments as Needed
Grass court tennis takes a different strategy and rewards good shot-makers. Be aware of what you are doing to your opponent and what is most effective, then keep doing that until it doesn't work any longer. You'll also want to keep adjusting your own game and court positioning to be successful.

If you ever have the opportunity to play on a grass tennis court, even if it's to just hit a few balls, you should do it. Once you've tried grass court tennis, with all of it's challenges, you'll have a whole new respect for the pros who play such a high level of tennis at Wimbledon.

Have fun on the courts!


Related Articles
Editor's Picks Articles
Top Ten Articles
Previous Features
Site Map





Content copyright © 2022 by Sandy Eggers. All rights reserved.
This content was written by Sandy Eggers. If you wish to use this content in any manner, you need written permission. Contact Sandy Eggers for details.