Lasagna Gardening A Book Review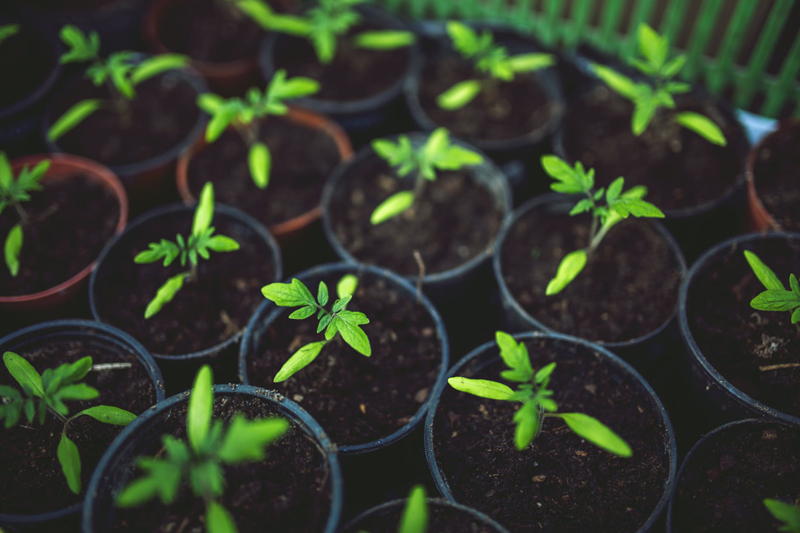 If you have new raised beds, rocky soil, bad knees or a bad back, Lasagna Gardening might be just the gardening you are looking for. Author Patricia Lanza touts no digging, no tilling, no weeding, no kidding.

Lasagna Gardening is a layering system, where the gardener uses organic materials (mulch) layered directly into the garden bed. Much like compost it is a mix of materials (grass, straw, leaves etc) that will eventually break down into compost. Lanza provides a substantial list of materials that can be used and also helps the reader to begin looking at the world with a "mulch mentality". She provides good ideas where to get different kinds of mulch as well different options available in different parts of the country.

She starts a new bed by layering newspaper on the bottom to block weeds or grasses from coming up as well as providing a perfect environment for worms. She then just layers each material one on top of another, until the bed is 12 to 24 inches tall. The bed will shrink over time, and more mulch will be added.

There are two options once you have your bed prepared. You can "cook" the bed by letting it compost over the winter, or even put some black plastic over it and let it cook for a few weeks. You can also plant directly into the bed as soon as it is made. This idea appeals to me. Since I just put in raised beds I started with this method right away. I have one bed completely filled and ready for planting.

I found it was fairly easy to find materials to use. In fact, in this increasingly earth friendly society I found some businesses, such as Starbucks, were happy to save coffee grounds for my lasagna garden. It was easy to add to the bed, the whole process took less than an hour once I had my materials onhand.

Lanza gives the reader specific growing tips and conditions needed for numerous vegetables. She also provides complete directions for planting herbs and berries. Throughout the book she uses "tip boxes". These include tips and time saving ideas for maintaining and managing your garden.

In addition to growing vegetables, Lasagna Gardening is perfect for growing flowers. In fact a large portion of the book is given to showing the reader just how to use this method to make beautiful flower gardens. Beyond just the method of gardening she provides plans for a variety of different types of gardens including a butterfly garden, an edible garden, and a white garden. Each of these includes information on the planning, and building of the garden as well as identifying plants to use, and a plant "map" to know where to put each plant in relation to one another. She also provides an easy to read chart with specific growing information on the plants she has chosen for each garden.

The last chapter of her book focuses on garden problems that might arise, and how to deal with each in a natural way. She covers bug infestation, keeping out small animals, as well as weed control, which is a simple process of more mulching.

All in all this book got me so excited to get out in the sun and the warm spring air. Putting a bed together was just as easy as she said it would be. Since I haven't had a chance to see the final product from a Lasagna Garden I looked around for some reviews, and found that people are getting exactly the results she talks about and have said it is just as easy as she claims it is. Easy, no tilling, no weeding gardening? I'm in.

In case you don't have enough space for a large garden Lanza has also written a Lasagna Gardening for small spaces book.







You Should Also Read:
Composting Basics
Raised Bed Vegetable Gardens


Related Articles
Editor's Picks Articles
Top Ten Articles
Previous Features
Site Map





Content copyright © 2021 by Jackie Lee. All rights reserved.
This content was written by Jackie Lee. If you wish to use this content in any manner, you need written permission. Contact Gail Delaney for details.