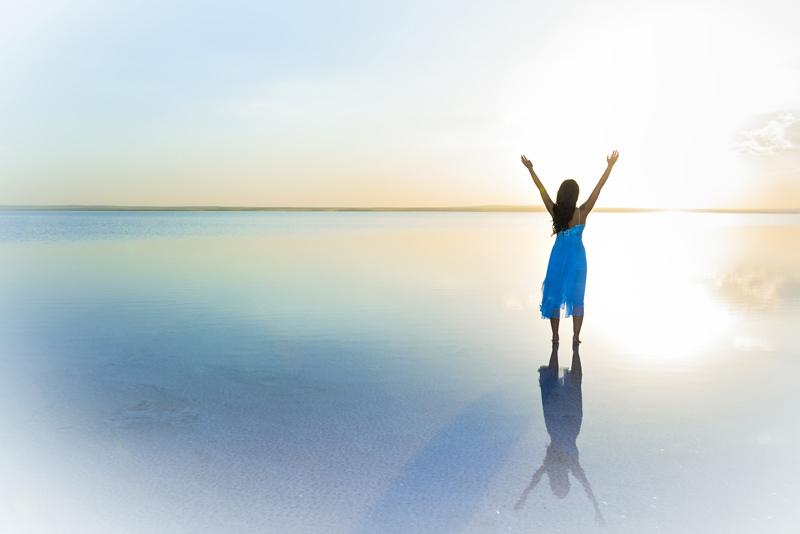 Are you having trouble finding the perfect asthma-safe gift for your loved one or friend who has asthma? What can you buy that will be safe and not send your asthmatic family and friends into an asthma attack? Shopping for the asthma sufferers in our lives can be challenging experience. But with some research and guidelines it's possible to give a gift that will be treasured and used every day.
Gifts not Safe or Recommended for Asthma Patients
Trying to find an asthma-safe gift is not an easy process. There are many things asthma patients should completely avoid, such as items with strong scents and harsh chemicals. Scented beauty products (perfume, body lotions, etc.), candles, and potpourri are to be avoided. Also, be sure to shun gifts that contain feathers and fur (feather pillows and comforters, angora sweaters, live furry pets, etc.), and avoid knick-knacks and other dust-gathering items. Beware of giving food as a gift, unless you are certain of the ingredients and have a list of foods to avoid for your loved one or friend who has asthma.
Safe Gift Ideas
There are actually many gift ideas, perfect for asthmatics, ranging from personal items, electronic gizmos and more, in all price ranges. If you're buying your asthma-safe gift on the Internet, be sure to do some research to find the best online shops for these products. Look for the accreditation seal of the Better Business Bureau on the website to ensure you're dealing with a reputable business, and read reviews by previous customers of these online stores. Here are some gift ideas for kids and adults who have asthma:
• Hypoallergenic Gift Baskets
Gift baskets filled with hypoallergenic presents make wonderful gifts. You can either buy a ready-filled basket, or make your own filled with hypoallergenic gifts such as beauty products, LED candles (battery operated with no smoke or scents), books, CDs and DVDs.
• Jewelry
Most medical ID jewelry you think of is made of stainless steel and is not very attractive. However, there are many fine jewelry retailers who sell medical IDs. These jewelry pieces can be made from 18k gold, sterling silver, gems and crystals, disguising the medical ID as fine jewelry. Be sure to stay away from any jewelry containing nickel.
• Gift Cards
Gift cards make a wonderful asthma-safe present. You can find gift cards for restaurants, stores, clothing stores, online allergy shops, health stores, book stores, and entertainment outlets such as iTunes and Netflix. Giving a gift card allows your loved one or friend to buy a gift that is safe and perfect for them.
• Hypoallergenic Stuffed Animals
Stuffed animals can be dangerous for kids who have asthma. These plush toys can be a "home" for dust mites and harmful substances. Instead of buying a regular stuffed animal, opt to buy a hypoallergenic, washable stuffed animal. Make sure to buy an age-appropriate stuffed toy for the child on your list in order to avoid choking and other hazards.
• Entertainment
CDs and DVDs make wonderful personal gifts and are safe for those who have asthma. Other asthma-safe presents include books and board games. Again, make sure all gifts for children are age-appropriate.
• Electronics
Electronics make wonderful gifts of the gizmo-living asthmatic. Gizmos such as digital cameras, iPods, hand-held gaming systems (Nintendo DS, Play Station Portable, etc.), iPad, ebook readers (such as Kindle, Nook, and Sony's Digital Reader) are great for sick days and more. Digital ereading devices are also great for asthmatics sensitive to the chemicals in inks and book bindings.
• Practical Gifts
There are several ideas for those who are more practically minded. Gift ideas include hypoallergenic bedding (dust mite controlling pillow, duvet and mattress covers), HEPA vacuum cleaners, spacer chamber, and peak flow meters. You might also consider gifting an electronic weather station to your asthmatic. Weather stations are very helpful in monitoring weather conditions that directly affect asthma (humidity, air pressure, temperature).
With a little research it's possible to find asthma-safe gifts, in many price ranges, for the asthmatics in your life. Asthma-safe gifts will be treasured and used, bringing pleasure, rather than ending up being re-gifted or stored on a dusty shelf.
Please check out my new book
Asthma Tips & Advice
Now also available on Amazon
Asthma Tips & Advice
You Should Also Read:
Christmas Risks for Asthmatics
Winter Asthma Control
Indoor Wood Burning and Asthma


Related Articles
Editor's Picks Articles
Top Ten Articles
Previous Features
Site Map



Follow @SherryAsthma
Tweet





Content copyright © 2023 by Sherry Vacik. All rights reserved.
This content was written by Sherry Vacik. If you wish to use this content in any manner, you need written permission. Contact Sherry Vacik for details.