Creative Tips for Using Low-Tech Tools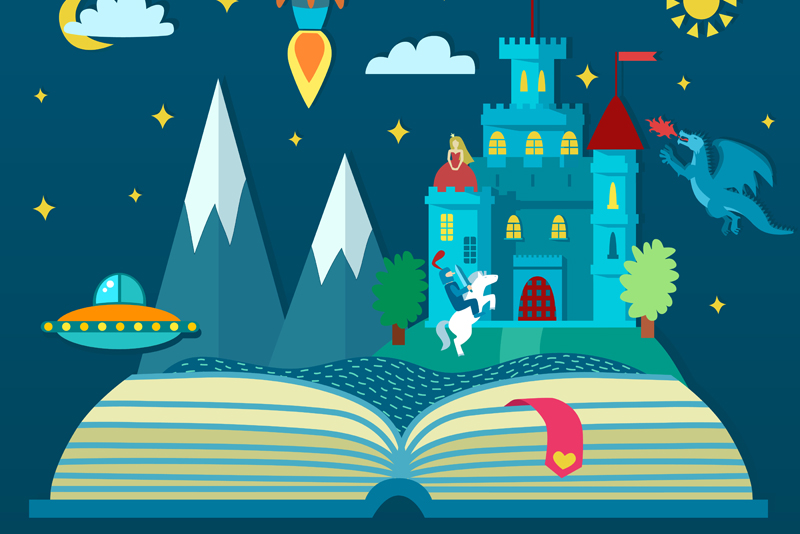 As a working writer and graphic designer, I have a whole toolkit of high-tech tools that make my job easier, more productive, and more fun. I have numerous computers, a scanner, an ipad, a graphics tablet, collections of clip art, layout software and thousands of fonts. I use them all daily. But strangely enough if you asked me what tools I can't do without they wouldn't be any of these.

If forced to continue my writing on a desert island with nothing but three tools (in abundance of course), I would choose thousands of index cards, thousands of pencils and those cool little boxes that make handy alphabetized files out of index cards. Now, you may ask, how do these tools make my job easier, more productive, and more fun? And, how did I get hooked on these tools
instead of the high-tech tools that almost everyone seems to prefer?

In Anne Lamott's wonderful book on the writing life, Bird by Bird, she talks about using a clothesline to hang up index cards above her desk. I'd used index cards before in my work but I never really got hooked on them until I read her book. I'd forgotten how in my teaching days I used index cards for everything under the sun. I immediately went out and bought a large pack of index cards. But these were not just any index cards. They were somewhat magical. Something about holding those multi-colored 5 x 7 cards made the clutter in my mind seem more organized. I always keeps some in my purse now so whenever good ideas float into my mind I can quickly capture them before they float away.

So here are some ideas that I've used with my thousands of index cards that I hope will inspire you to grab that 5 x 7 card.

1) Creative Idea Pack: Every time I have a new idea for a children's book I write it on an index card. On the front of the card, I put the title of the story, a list of the characters and a quick outline of the plot. This pack is housed in a creative-looking polka-dot box and it serves me well whenever I have one of those days when I want to start something new but just can't come up with something exciting that inspires me. I use blue cards for this pack, because when I'm a little blue it helps perk up my mood. Seems silly but if it works use it!

2) The Interesting Characters Pack: Do you have orphaned characters? Oh, I don't mean characters who are orphans like Harry Potter. I mean characters who just haven't found the right story to live in yet. This happens to me all the time. I think of an animal or human character with some interesting traits, but I have no idea what story he or she will occupy. Once again I pull out my handy index cards and write some key traits both physical and psychological that that character will display. I might even write down some backstory. Playing with packs #1 and #2 yields some interesting ideas. It's fun to mix and match them...sort of like thinking of your favorite movie with different actors in the leads. I use yellow cards for this pack because for some reason yellow always seems like a psychological color to me. (Wonder what that says about me?)

3) The Rhyming Stanza Pack: I'm a picture book writer and I always try to jam too many words and too much complication into my books. Using index cards has curtailed those vices. A commercially viable picture book needs to be around 700 words...perhaps a little less or a little more depending on your audience. I write one rhyming paragraph on one index card. When I have finished the two rhyming couplets for that card, I tally up the number of words and then I move onto the next card. It's so much less intimidating to come up with one short four-line part of a poem than a poem that fills a 32-page book. So I don't lose track of my story line I put the cards on a large table while I am working. Sometimes my story has ended up to be much stronger because I found a better way to organize it by moving the index cards around in a different order. Green is so calming and I find rhyme in books to be a comforting environment so I use green for this pack. I forgot...I'll need my rhyming dictionary on that desert island as well.

4) The Actual Index Pack: Recently I was asked to help put together an index for a children's nonfiction book. The book was already designed and paginated so I went through a printout and used a highlighter pen (another really valuable tool) to annotate key words that belonged in the index. I created an index card for each entry and listed any needed subcategories or cross references. Once I completed this process I organized the cards alphabetically and then typed up the index in order. Voila! https://www.sciencedaily.com/releases/2009/06/090616080137.htm (Great article about the invention of index cards by Carl Linnaeus). I use white for these cards. I need to read them as easily as possible to type up a detailed index.

5) Great Pieces of Information Retrieval Pack: While I was writing this article I started to wonder who had invented index cards. With some quick internet research I came across the article listed above about the naturalist Carl Linnaeus. It was a much more interesting story than I had ever imagined. Instead of losing this great data in a file on my computer somewhere I just wrote down the spelling of his name and some keywords on an index card. I'll go looking for this in the future and if it's in my alphabetized file of great tidbits of information I'll remember where I found it so if I need to reference it again I can easily retrieve it. Pink is my color of choice for these cards since I'm hot on the trail of valuable and fun research to use in my articles and books.

There are so many uses for this great low-tech tool. Hope you enjoy scribbling away on those 5 x 7 cards as much as I do!

You Should Also Read:
Writing Resources for Children's Book Authors


Related Articles
Editor's Picks Articles
Top Ten Articles
Previous Features
Site Map





Content copyright © 2023 by Annamaria Farbizio. All rights reserved.
This content was written by Annamaria Farbizio. If you wish to use this content in any manner, you need written permission. Contact Annamaria Farbizio for details.