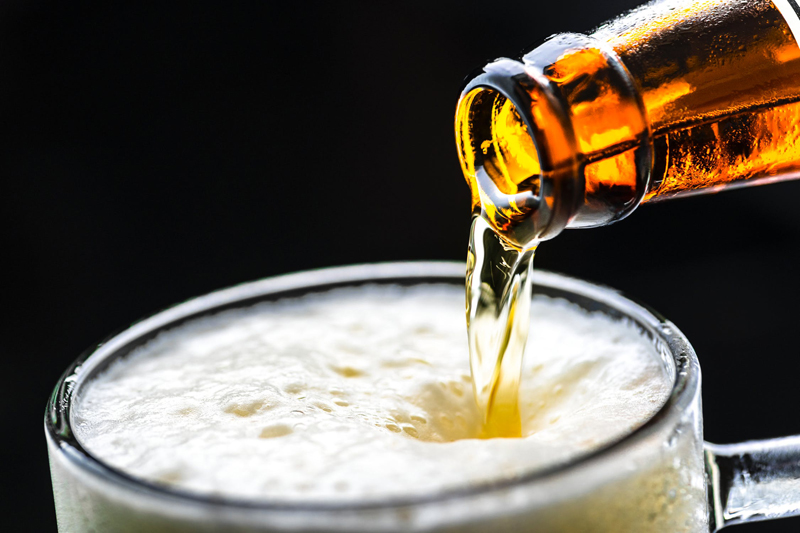 What is a Cicerone?
Let's start with the basics. 
Sommelier = wine (grapes) + food + advisor = Pleasurable Wine Experience
Cicerone = beer (grain) + food + advisor = Pleasurable Beer Experience
Cicerone (pronounced "sis-uh-rohn")  is a new designation for those who have demonstrated their knowledge and experience to "ensure that consumers receive the best possible beer and enjoy its flavors to the greatest extent possible. "


The Cicerone Certification ProgramTM was founded in 2007 as the brainchild of Ray Daniels, President of the Craft Beer Institute of Chicago, Illinois, USA; author, editor, and publisher of a dozen plus books on beer and brewing; diploma graduate and senior faculty member at the Siebel Institute of Technology.  Although the craft beer movement is surging ahead at the speed of lightning, those who simply wish to enjoy good beer with good food may not have the time or resources to stay updated on the myriad of beer styles available to them. 

You might say the Cicerone champions the Rights of the Beer Consumer:
The right to receive a distinctive beer in fresh, well-preserved condition 

The right to a worthy presentation 

The right to enjoy a gastronomic experience that complements the pairings of beer with food 

The right to choosing special beers that will marry well with each course

The right to ask questions and to receive educated answers about the historical derivation of the beer style, the characteristics they can expect, and the ingredients used in brewing
Beer is not your father's Schmidt's anymore.  As complexity of style grows, so does availability.  Local beers should be promoted with enthusiastic fervor, as should beers from the Right Coast, Left Coast, and worthy places in-between.  International beers from Belgium, Japan, Canada, India, Germany, Austria, the Czech Republic, France, Italy, Poland, England, Scotland, Norway, Finland and more are raising curiosity among those who find beer an all-encompassing experience, and need to be presented with skill and aplomb.
As defined by Merriam-Webster, a cicerone is "a guide who explains the history and chief features of a place to sightseers."  A mentor…tutor…advisor…vanguard.   Its roots may be found in Latin antiquity, boasting a parallel with the prolific Roman orator and statesman, Marcus Tullius Cicero, but in the modern world, its etymology is more closely associated with the Italian language. Usage in the English language began in 1726, possibly due to newly infused romanticism with the Italian operas produced by George Frederick Handel at the Royal Academy in London, and a renewed interest in the cultural literature of Dante and Petrarch.  It seems a fitting designation for one who is properly schooled in the art of beer. 
The Cicerone Certification ProgramTM offers three levels of certification, ranging from basic knowledge to more complex and demanding demonstration of knowledge and skill.  The three levels of certification are: 

1. Certified Beer Server
2. Certified CiceroneTM
3. Master CiceroneTM 


Those interested in achieving certification in the Cicerone Certification ProgramTM (CCP) are encouraged to seek out the following resources in preparation for the initial exam:
Brewers Association GABF Style Descriptions and Specifications for Judging

Beer Judge Certification Program Style Guidelines

Information available from the Draught Dispense Institute

Michael Jackson's "New World Guide to Beer"

Garrett Oliver's "Brewmaster's Table"  
For greater details, including a Novice Syllabus, Master Syllabus, and Sample Exam, visit the CCP website at:
Cheers!
You Should Also Read:
Becoming a Beer Judge - A Woman's Personal Journal
Becoming a Beer Judge - A Woman's Personal Journal - The Grande Finale
Homebrewing - Books and Resources - Novice to Expert


Related Articles
Editor's Picks Articles
Top Ten Articles
Previous Features
Site Map





Content copyright © 2023 by Carolyn Smagalski. All rights reserved.
This content was written by Carolyn Smagalski. If you wish to use this content in any manner, you need written permission. Contact Carolyn Smagalski for details.