What's the Difference in Oil vs Alcohol Perfume?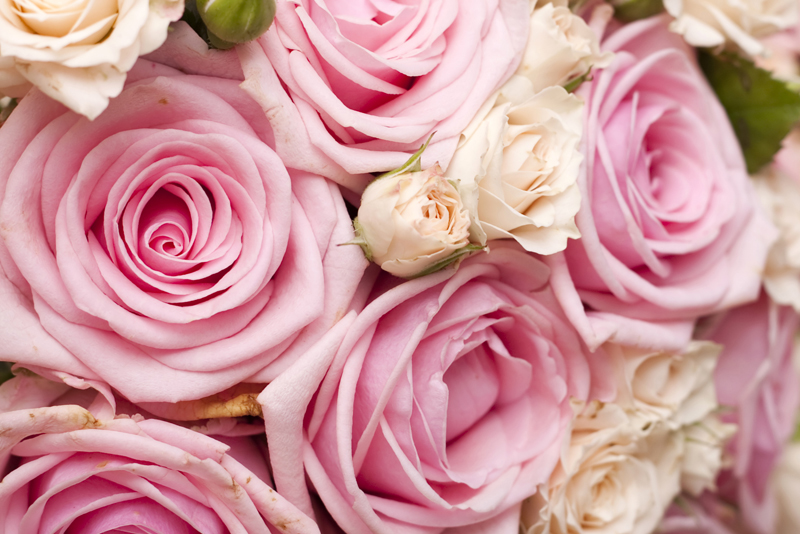 There are a multitude of terms and fascinating bits of information you'll bump into as you stay on your journey as an informed perfume user, a budding perfumer or both. Ever heard of Fougère or Chypre? How about the role of ancient Egyptians in the development of perfumes? You may even want to brush up on your French to say "perfume" and "eau" with ease.
Perfumery, as an art, is rarely taught in schools. In fact, most accomplished perfumers learned and mastered the craft through apprenticeship. Though nothing can possibly surpass such method if you are serious about perfumes, you can still study and enjoy making and using perfume without a mentor. Luckily, we live in the age of internet where information is just a mouse click or a touch away.
Learning the basics of making perfume requires some introductory lessons. One of which is a clear understanding of the difference between perfume and fragrance oil. Both are really perfumes though the word perfume here is mostly associated with the spritzing effect of its alcohol content and fragrance oils with its oil-like composition because of carrier oils.
What's in a bottle?
A perfume is a concoction of several components. Sources can be natural like essential oils or synthetic like aroma chemicals. Most of the time, these aromatic components are too potent and concentrated to be applied on its own (yes, even pure, unadulterated essential oils aren't safe for direct application). Hence, a solvent or carrier oil becomes necessary to thin the component and make it safe for your skin.
There are several types of carrier agents for perfumes. The most commonly used today are alcohol and oil. However, others like waxes and butters are still in play especially when making solid perfumes. Note that essential oils aren't really "oils" by nature. They are more of a plant concentrate, made from the flower, bark, roots, seeds, stems and other parts of the plant. Interestingly, they need the presence of real oils like carrier oils (or alcohol) to be safe for typical uses like in perfumes.
Oil vs Alcohol
Oil vs alcohol as a carrier agent is a common dilemma among beginning perfumers. Oil is said to be better than alcohol in terms of staying power (about 3 to 12 hours longer) and safety (alcohol is highly flammable). It is also less likely to trigger allergies and has a fresher and more authentic scent. For people with dry skin, an oil-based perfume is heaven-sent. It keeps the scent on dry skin longer and moisturizes it at the same time.
Another important advantage of oil is that it stays on the skin. Your body absorbs the oil and develops a scent most experienced by the wearer and those close to him or her. Perhaps the only downside to it is that its weight can affect the light, refreshing scent of top notes.
Almost any oil actually qualifies as a carrier but since you are concocting scent, avoid ones with powerful smell. Your aromatic components should be the star of your perfume. Your carrier only acts as support. Jojoba oil is probably the most well-liked carrier oil in homemade perfume recipes and for several valid reasons. Not only does it blend well with many essential oils, it moisturizes your skin too.
On the practical side, it is inexpensive and has a longer shelf life than other carrier oils. Other carrier oil favorites are sweet almond oil, apricot kernel oil, avocado oil and fractionated coconut. They render benefits that are, more or less, similar to those of jojoba oil.
Alcohol is favored by many too. In fact, a walk at the department store's perfume aisle will reveal how much alcohol has penetrated the fragrance market. There are several reasons behind this. For one, it carries the fragrance more quickly due to its evaporative properties, giving the impression that the scent is powerful. Alcohol also extends the presence of the ever-fleeting top notes. Since top notes evaporate quickly, they need something that's quick to deliver the scent. Additionally, alcohol's shelf life is more impressive than oil given its disinfectant qualities. It's really easy to see why alcohol is a top choice in many commercial perfume productions. It makes wonderful marketing campaigns. But natural perfumers also find alcohol more appealing when using heavy botanicals as alcohol works efficiently in dissolving it.
A favorite alcohol solvent for home brewed perfumes is vodka. It is relatively easy to find (who needs a map to the liquor store?), reasonably priced and oh-so perfect when you want to relax and take a sip after making perfume! Vodka, though, isn't very ideal because of its usual water content so if you can find pure grain alcohol or the pricey perfumers alcohol, ditch the vodka. However, if it's your only option, go for the purest vodka you can find. Just no rubbing alcohol, please!
Is one better than the other?
There is really no better or worse carrier agent. It's all a matter of preference and sometimes, availability. Are you a spritzer or a dabber? Some prefer the instantaneous effect of alcohol while others like the gradual flow of scent with oil. If you have dry skin or you are allergic to alcohol, you are probably inclined to use oil or buy ones with oil.
As for longevity, though oil is said to last longer, it also depends on the life span of the aromatic components it is blended with as well as other factors like concentration of fragrance to oil. If you are making perfumes and using oil, you have the option to adjust the amount to what you can possibly consume. If you are buying, most perfumes are filled with synthetic ingredients to preserve the scent anyway.
Lastly, there's no harm in experimenting. Try a blend with jojoba and use the same blend with vodka. This way, you can truly experience the difference between alcohol and oil carriers. As a perfume maker, you will find it more profitable to explore both and to cater to buyers' varied needs and preferences.
That's it for this week ...
Life Never Smelled So Sweet!
Juliette's Website
https://www.nyrajuskincare.com


Related Articles
Editor's Picks Articles
Top Ten Articles
Previous Features
Site Map





Content copyright © 2023 by Juliette Samuel. All rights reserved.
This content was written by Juliette Samuel. If you wish to use this content in any manner, you need written permission. Contact Juliette Samuel for details.