Getting Ready for Spring Tennis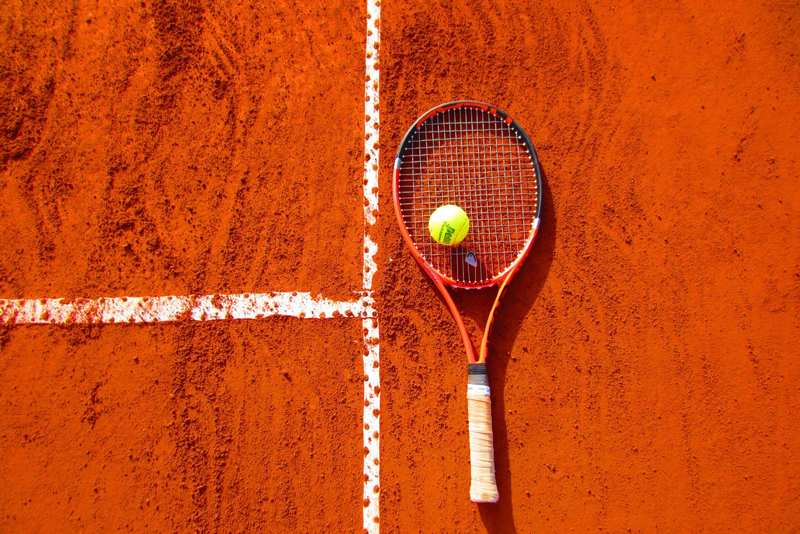 Professional tennis players have a winter break before starting the new season in Australia. For most, the time off is needed to rest and regenerate after a tough and grueling season. For the rest of us, the winter months mean a little less tennis and a little more holiday cheer.

It's not that hard to get back into the swing of things after a long layoff and several family events where it's considered an insult not to have a second piece of pie with ice cream. The key is not to overdo it the first few times out. Plan ahead and take it slow to get back to the form you had last Fall.

Cardio
Get on the treadmill or take a brisk walk. Footwork is most important on the tennis court and if you've been sedentary for even a week or two you'll notice a big difference. Start out just moving and work up to increasing your heart rate.

Strengthening
How many of us have lived through tennis elbow and tendonitis in other places. The best way to prevent injury is to strengthen your muscles, and especially your core. It doesn't mean you have to bench press with the weightlifters, but try lifting 2-5 pound weights and increase your repetitions.

Equipment Check
The beginning of a new tennis year is the perfect time to look over your racquet for any chips or cracks that may hinder performance. You should also make sure your strings aren't fraying and that you still have good tread on your shoes. This is also a great time to switch racquets if you've been thinking about it.

Strokes and Timing
The first thing to go, after foot speed and conditioning, is your timing. You may swing at a ball with expectations that it's going to be a winner only to find that you shanked it over the fence. When you're just getting back into the swing of things you need to hit a lot of balls. Repetition will bring your stroke mechanics back in line and fine tune your timing.

Match Play
There is no substitute for playing tennis matches. You can practice all you want, even play practice sets, but it's not the same as being in a match situation. Once you're spend a week or two getting back into the swing of things, start setting up matches with people of different skill levels. Work on shot selection and taking chances at the right time.

Following the steps above will get you back into competitive tennis condition and ready to start off a new season.

Have fun on the courts!



Related Articles
Editor's Picks Articles
Top Ten Articles
Previous Features
Site Map





Content copyright © 2022 by Sandy Eggers. All rights reserved.
This content was written by Sandy Eggers. If you wish to use this content in any manner, you need written permission. Contact Sandy Eggers for details.