Should I Repot My New Orchid?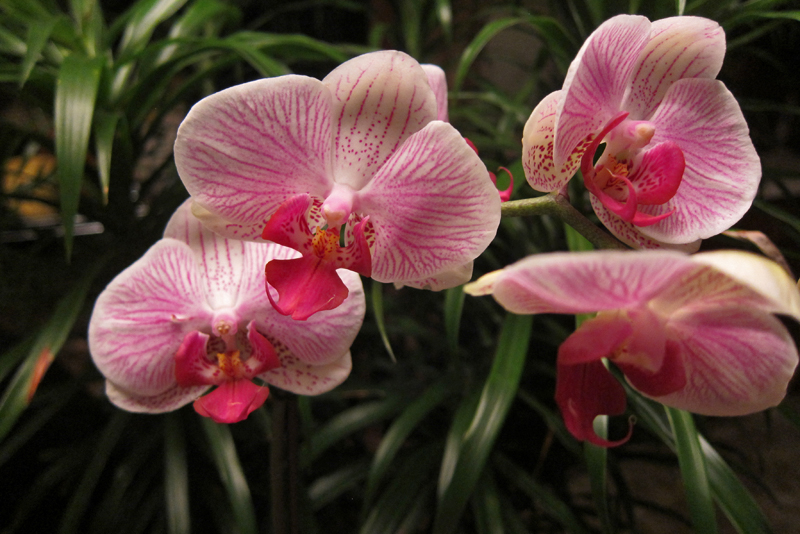 One of the most common questions that orchid growers receive is "Should I repot my new orchid?" And of course the answer is anything but straightforward. I will try to give you some scenarios that will help you decide what to do.
The foremost answer is, don't repot until the orchid has finished blooming. Repotting is stressful to the plant and you may cause the flowers to fall if you try to repot it. What you do have to pay attention to is the watering schedule, the amount of light and location of the flowering plant in order to enjoy it for as long as possible.
Once the flowering is done, cut back the inflorescence as close as possible to the base of the plant as possible. See the linked article on
Phalaenopsis --What Next?
for specifics on this genus. Then take a look at what kind of media your orchid is potted in. In most cases if the media is pure spaghnum moss you will want to repot the orchid. The exception to this is if the orchid is a Paph or a Phrag which like quite a lot more moisture than most orchids. Phals, Cattleyas, and Oncidiums will all need to be repotted in a mix that will provide less moisture or the roots will most likely rot and you will lose the plant.
If your plant is potted in a bark medium and you have a very limited number of plants or this is your only plant, leave it as it is until it starts to grow out of its pot. (I was very confused when I first started growing orchids as to what this phrase "growing out of the pot" meant. Sympodial orchids such as Cattleyas will literally start to grow over the side of the pot and put out roots into the air trying to find something to grow on.) Most bark medium will only last two to three years, so if your plant has not made it to the side of the pot by then, it will need repotting then.
If you have a larger collection, you will want to repot when a flowering plant has finished so that your plants are all in the same medium. This is very important so that watering of plants can be accomplished on a consistent basis all at the same time. If you have different types of medium for your plants the watering and fertilizing requirements are very different and it is hard to keep from under- or over-watering those in different pots or growing conditions.
You Should Also Read:
Reflowering Your Phalaenopsis
Growing Orchids for Beginners
Orchid Growing Tips #17


Related Articles
Editor's Picks Articles
Top Ten Articles
Previous Features
Site Map





Content copyright © 2022 by Susan Taylor. All rights reserved.
This content was written by Susan Taylor. If you wish to use this content in any manner, you need written permission. Contact Anu Dharmani for details.