The Women's Issues Newsletter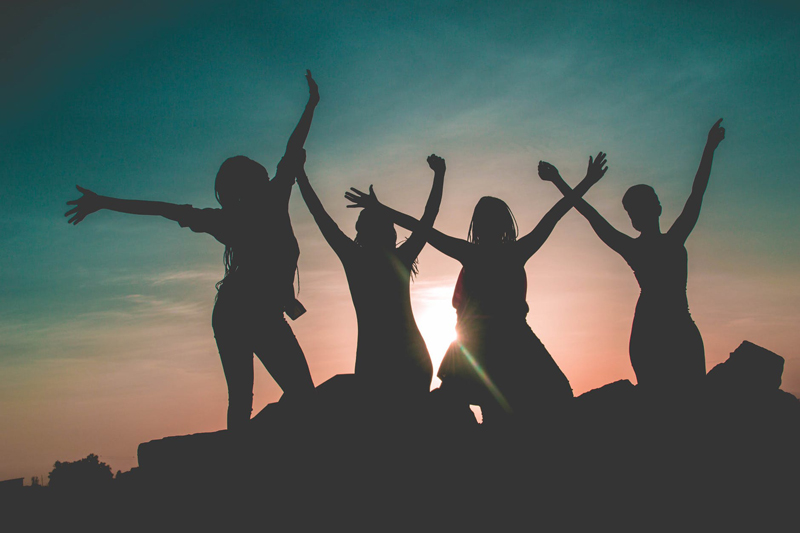 Hello and thanks so much for signing up for the free Women's Issues newsletter delivered straight to your inbox each week. The Women's Issues newsletter is a great resource for anyone interested in hearing about news and events that shape the experiences and perspectives of women across the country and around the globe. You can look forward to new articles each week with a focus on one of the following topics:

Activism/Advocacy – Awareness is great but it must be coupled with action to make a meaningful difference. Get news you can use to learn how and why to direct your efforts for change.

Around the Globe – Women are strong advocates for freedom, justice and equality. Here we'll take a look at some of the challenges we face along with some creative solutions.

Career – Many of us are working more years before retirement and more hours each week. Also, we're trying to fit in time for family and personal goals, too. Find ideas for staying afloat or getting ahead without losing your sanity here.

Education – Although women have made great strides in education gender inequities still exist. These inequities impact everything from the classroom experience to access to lucrative career opportunities

Family - Although there is less societal pressure to create traditional families, non-traditional families must still contend with cultural consequences. We will look at life in and outside of the margins.

Health – Women's health issues touch on virtually every other area – money, family, career, politics, activism, and advocacy. We will explore the connections and look at ways to improve our lives by protecting our health. After all, to borrow the title of Barbara Deming's book, "we cannot live without our lives."

History – Women have a rich history that is often overlooked. We will attempt to correct that by highlighting common and little known facts from our past.

Money – We all know that women earn less than men – about 77 cents for every dollar when adjusting for education and experience – but what do we do with the money we earn? How are our feelings about money connected to the way we use it? How can we most effectively use money as the tool it is?

Politics – From the PTA to the President's Cabinet women are involved in the political process. What we are doing to make change in our community, nation and world.

Women and Media – Strong, positive images of women in the media are not rare but they could do more to help reshape cultural attitudes and beliefs about the role and value of women.

Women in Print – Find out about books, articles, essays and more written by, for and about women.


Interested? Sign-up using the box at the right or at the bottom of any article. No information is required beyond your email address. Look for a confirmation email shortly after signing up. If you do not receive that email, check your junk folder and add Bella Online as a known sender to receive future newsletters.


Each newsletter will include ideas for how you can use the news – remember, our goal is to move from awareness to action. Worried about spam? Don't be, we never spam you or sell your address to anyone. Also, you can unsubscribe at any time.




Related Articles
Editor's Picks Articles
Top Ten Articles
Previous Features
Site Map





Content copyright © 2023 by Barbara Gibson. All rights reserved.
This content was written by Barbara Gibson. If you wish to use this content in any manner, you need written permission. Contact Barbara Gibson for details.