Using Alcohol to Self-Medicate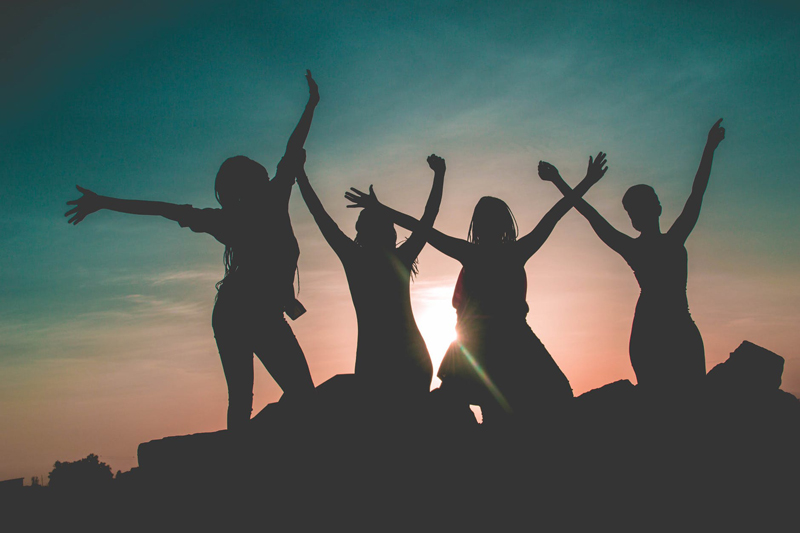 The CDC (Centers for Disease Control) has reported on the problem of binge drinking among women and girls. Consuming four or more alcoholic beverages in one sitting is considered binge drinking. According to their research, binge drinking is responsible for the death of more than 23,000 women and girls annually. The problem has other consequences as well. These include unintended pregnancies, breast cancer and heart disease. It is possible to be a binge drinker and not be considered "alcoholic."

Women metabolize alcohol differently than men, so intoxication often happens more quickly. For this reason it is important to recognize the problem of binge drinking, particularly as it relates to coping or self-medicating. In trying to get relief from one problem, i.e. stress, depression, loneliness, binge drinking may create other long-term health problems.

For many, alcohol is the go to feel good strategy because it does not carry the same stigma that illegal drugs carry. Alcohol benefits from wide social acceptance and accessibility. We drink with co-workers, friends and family; to celebrate happy occasions, and ease distressing ones. For most, alcohol does not pose a problem. For others, it can disrupt lives and destroy relationships.

In these instances, alcohol is often used as a salve. It seems to soothe disappointments, ease tensions, and lesson anxieties. If you are using alcohol in these, or similar ways, the practice is consistent with attempts to self-medicate.

Self-medication refers to the habit of masking a problem with an often unhealthy distraction. Although you may feel some initial relief, it is not genuine or lasting, nor does it impact the problem.

Using alcohol to self-medicate can result in feelings of guilt and shame. These can be burdensome additions to already bad feelings. It is one of life's inevitable truths that we will all face disappointments or upsets periodically. The key rests in how we choose to handle them. Notice the use of the word "choose." Just as you can choose to use alcohol to self-medicate, you can choose another, more healthful practice.

It may take some time to develop new coping skills, be patient with yourself. Instead of that second glass of wine call a friend, take a deep breath or take a walk. Sometimes it is also helpful to do some problem solving. For example, ask yourself what one step can I take to make a difference with this problem?

Keep a journal in which to list your triggers. How where you feeling in the moments before you used alcohol to self-medicate? What were you thinking?

Next, make a list of things you do that bring you pleasure. Include very small things that can be done immediately and anywhere, as well as larger activities that require planning. Examples include: enjoy a cup of tea, a walk, a good book, a great movie, a vacation, take the day off, take children to a ball game, etc. You get the idea.

The next time you want to reach for the alcohol to self-medicate, reach for your list instead. Choose an activity and go for it.

Also, enlist the help of a supporter who will provide you with safe space to work through your feelings without blame or judgment. Replace using alcohol to self-medicate with healthy coping skills that you can use for life.

The CDC reports that binge drinking is a problem for as many as 1 in 5 high school girls and 1 in 8 adult women. If you or someone you know is a binge drinker know that it is possible to stop with patience and support.



Related Articles
Editor's Picks Articles
Top Ten Articles
Previous Features
Site Map





Content copyright © 2023 by Barbara Gibson. All rights reserved.
This content was written by Barbara Gibson. If you wish to use this content in any manner, you need written permission. Contact Barbara Gibson for details.