Signature Scents, Do You Have One?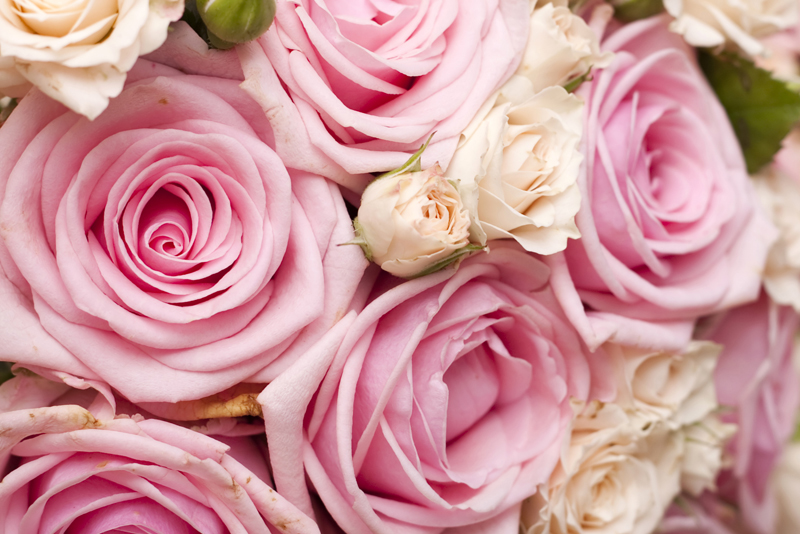 The Summer breeze brings the beautiful scents of jasmine and spearmint, orange blossom and honey, mandarin and lime and fresh lavender.
While these scents make great combination blends with any number of oils, they also make wonderful single note perfumes or Signature Scents.
What is a Signature Scent
A signature scent is a scent that captures your essence. Not only that, it has to smell amazing on you when you wear it. Have you found a scent that brings out the "wows factor" in you and those around you?
Some of the basic things to take into consideration when selecting a signature scent are:
What type of personality do you have? Are you a romanic at heart, a drama queen, a natural/earth type or a sensual vixen?
What type of foods do you like? Hot/Spicy, natural/raw, meat/potato … your food choices can determine the type of scent choice you'll make.
Even your movie and music preferences have a lot to do with the type of scents you choose for your signature.
If you like things hot and spicy, you might be considered a
Sensual Vixen
. As a Sensual Vixen, you know how to make an entrance into a room and captivate everyones attention with effortless charm. You've wrapped them around your finger and keep them there until you make an equally fragrant exit.
You, the Sensual Vixen, likes spicy bouquets that linger and provoke, just as you do. You like a scent that's unforgettable and stands out from the floral forest.
Your scent choice might be a Blue Agava, Cacao, Grapefruit, Vetiver and Cinnamon blend. Together they make a very sensual blend for wearing.
Suppose you're a
Natural Woman.
Okay, you might look laid back and easy going but you know how to turn it up a notch when you have too. You possess a certain mystique.
You're content in letting people think that you're quiet. You like fragrances with floral overtones but not girlish in their scent. Your favorites are scents that are topped with unexpected notes, a mystery blend, just like you.
What could be more natural than Orange and Honey with a hint of Peach and Black currant.
Single Note Signature Scents
Two of the best known single note signature scents are Rose and Jasmine.
Rose Essential Oil
is perhaps the most recognizable of scents. Besides having a long history as a costly perfume, rose oil was also used a medicine. The water that's recovered from the distillation process is used as a mild astringent and is beneficial in cleansing and refreshing dry, sensitive skin.
It takes 60,000 roses to produce 1 ounce of oil and ten thousand pounds of rose blossoms to produce 1 pound of oil. So think about it, when you get your two dozen roses as gifts, that two dozen doesn't even produce on drop of oil.
Here's a recipe for Rose Perfume:
3 ounces vodka
30 drop rose absolute or rose otto essential oil
small funnel
coffee filter
empty perfume bottle
Note:
You can add other oils to this blend. So the 30 drops of oil might be -15 rose oil, 5 jasmine oil, 5 frankincense oil and 5 sandalwood oil. This is still an expensive blend but it becomes even more of a Signature Scent with these additional oils. You can also add glycerin, this will make the scent last longer.
You'll put your oils into the container and then add the vodka (glycerin). Roll it around in your hand, a mild way of shaking the perfume blend. Allow the mixture to mature for 3 weeks. This will allow the alcohol to absorb the aromatic constituents of the oil. You might notice residue floating around in the mixture - this is normal.
After it matures, chill it briefly and filter it by using the funnel and coffee filter. Allow the mixture to settle. Repeat this process until all traces of any undissolved oil is removed. Now you're ready to experience your personal essence of oil.
Jasmine Essential Oil
has been considered an exotic and powerful aphrodisiac since antiquity but there's no real clinical evidence to support this statement. But personal experience indicates otherwise.
True Jasmine grows as a climbing vine with oval, shiny leaves and tubular, waxy-white flowers. A sensuous elixir can be created by combining 25 drops of Jasmine, 25 drops of Patchouli and 50 drops of Sandalwood. Get ready for an evening of pure pleasure and delight.
A Signature Scent is a wonderful way of being unique in the scent world. Only you can vibrate with your signature scent because its combination will emit an exotic aroma that can only come from you.
Life Never Smelled So Sweet!
Juliette's Website
https://www.nyrajuskincare.com


Related Articles
Editor's Picks Articles
Top Ten Articles
Previous Features
Site Map





Content copyright © 2023 by Juliette Samuel. All rights reserved.
This content was written by Juliette Samuel. If you wish to use this content in any manner, you need written permission. Contact Juliette Samuel for details.