Diary of a Tournament Volunteer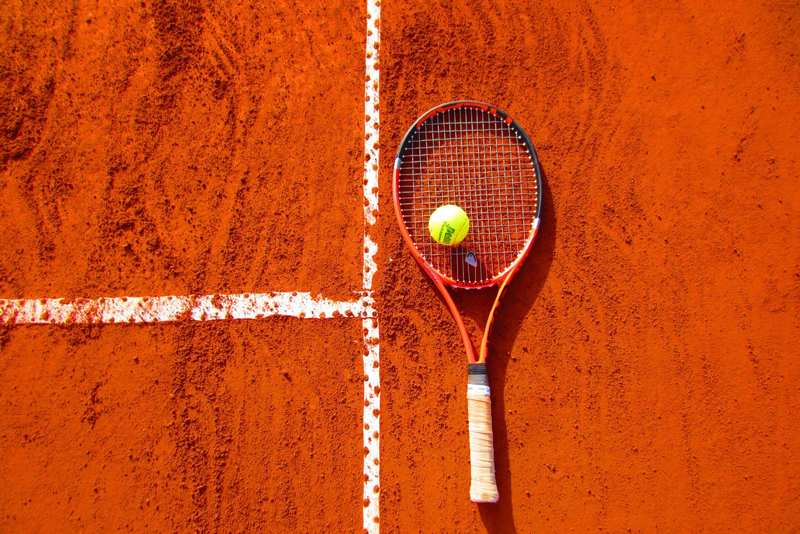 The life of a tournament volunteer can be hectic and exhausting, but just to be part of the tournament is rewarding in itself. Not to mention the perks of free tickets, meeting players, and seeing everything from the inside. It sounds like a fun time, but there is much work to be done behind the scenes.

I recently volunteered to work 3 days at an ATP tour (men's) professional tennis tournament. It was an interesting experience that left me with some great memories. The 3 shifts I worked were all varied and different: passing out badges to the media, cleaning up after the players, and answering the tournament phones.

Sunday, Orientation Day
Before the tournament started, I had requested the types of work I wanted to do, and what shifts I was available. Rules and expectations were reviewed at the orientation meeting required for all volunteers. It was amazing the number of volunteers - it never even occurred to me how many people would be working this tournament. As it turns out, most of them were ushers, some drivers and a few like me volunteered to work in the office. Of the 200+ volunteers, well over half were veterans who have been returning year after year, most of them older and retired.

Tuesday, Entrance A
My first day started off with trying to find "Entrance A", the place where all volunteers were supposed to enter. Somehow they didn't really cover this in orientation...it was described as being "outside", but no specifics given. I finally stumbled onto it when I caught a glimpse of the sign, which I had overlooked several times in my haste not to be late. I was checked off the list, then instructed to go down to the Volunteer Office for my badge and assignment. Within minutes I was back up at Entrance A as this would be where I was assigned to work my first shift. My job was to make sure everyone coming in the door was on some kind of list - media, press, referees, players, tournament workers, ball kids, volunteers, drivers, etc. The time passed pretty fast as I was able to talk tennis with my co-worker during the slow times.

Wednesday, Player's Lounge
I went into my second day thinking I would be working in the Volunteer Office, which is really just a generic term for "wherever they need you to work that day". I went down to check in for my shift and was told that I would be helping to put together goodie bags for Kid's Day. I had the first bag in my hand when they told me to go to the Player's Lounge instead and that I would work my shift there. WOW! I can't remember all the players I met, face-to-face, up close and personal. My first impression was...these guys are huge! On TV you don't realize how many of them are 6'4" tall, and how big that really is. My job in the Player's Lounge was to take care of the food, make sure we didn't run out of anything, and clean up after the players. So how could you possibly be expected to do all that without striking up a conversation with some of these guys? And they were so nice to talk to! I also ran tickets up to Will Call for player guests, so I got a lot of exercise, plus the entire time you're working the Player's Lounge, you don't sit down. Once things quieted down, I asked if there was somewhere I could go to watch the tennis and was given a "player friend" ticket, so I got to see the matches 4 rows from the court.

Thursday, Volunteer Office
My 3rd day volunteering at the tournament I worked in the Volunteer Office for the afternoon shift, for which I was 25 minutes late. I got stuck in traffic on my way to the tournament, so was very focused on getting there as quick as I could. I didn't even notice that the first few stoplights weren't working...I just went right on through them. Finally at a busy intersection, it occurs to me that the signal lights weren't working. I wondered what about the tennis, and if power was out there too. The line of cars turning around at the gate gave it away - the tennis was going to be postponed for a few hours. I went in anyway, because I was still late for my shift. They do have emergency power generators, at least in most of the places I had to go. When I got to the Volunteer Office, it was pretty hectic and everyone was working as usual except that the lights were a bit dim. The power was restored a few hours later, and play resumed with a little rescheduling. I worked with another volunteer stuffing Kid's Day bags - there were over 1,000 to do - and then answered the phones for another few hours.

All in all, my first experience volunteering for this kind of event was very positive. I met a lot of nice people, including some of the top pros, and got to watch some great tennis. Most of all, I felt like I was helping to make the tournament a better experience for everyone, and that made it all worthwhile...well okay, meeting the pro's in person was pretty cool too!



Related Articles
Editor's Picks Articles
Top Ten Articles
Previous Features
Site Map





Content copyright © 2022 by Sandy Eggers. All rights reserved.
This content was written by Sandy Eggers. If you wish to use this content in any manner, you need written permission. Contact Sandy Eggers for details.