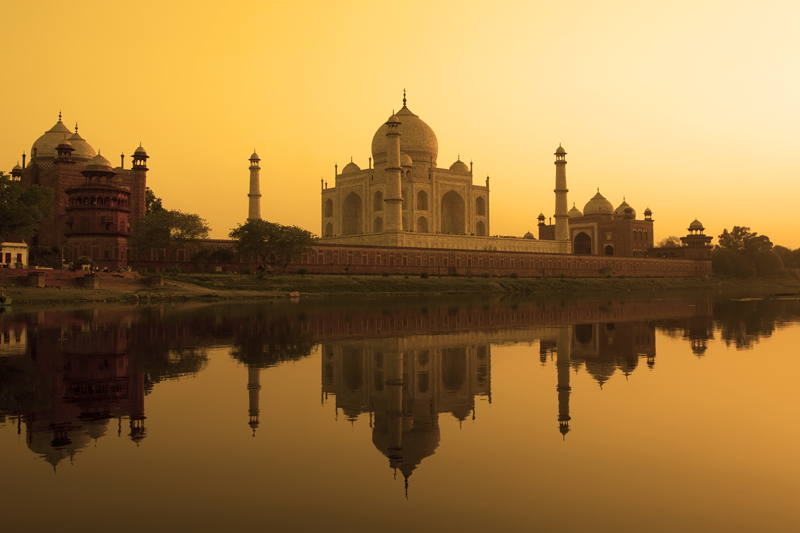 Dals (also known as lentils or pulses) are an integral part of Indian cuisine. They come in many different varieties and are commonly eaten throughout India. Dals are healthy, nutritious and enjoyed by both vegetarians and non-vegetarians alike. Dals are low in fat and are also an excellent source of both protein and dietary fiber. The versatility of dals is most impressive and Indians have found many creative culinary uses for these simple lentils. Dals are used in soups, curries, snacks and even desserts. They are used to make fritters (vadas), papads, dosas, halwa… the possibilities are boundless!
Dal Makhani (aka Dal Maharani) is a traditional Punjabi dish. It is a delicious combination of various lentils and beans, delicately spiced in a rich creamy sauce. This recipe is literally fit for a queen ("maharani" is the Hindi word for queen) & is often served at special occasions. Any Indian grocery store will have a large selection of various dals but do feel free to used canned beans for this recipe; it's a great time saver!
DAL MAKHANI (or Dal Maharani) – Buttery Dal
Ingredients:
1 large onion, finely chopped
2 medium tomatoes, finely chopped
3-4 small Thai green chilies split lengthwise
2 large garlic cloves, finely minced
1 inch piece of ginger, peeled and finely minced
½ cup kidney beans (rajma)
½ cup whole black lentils or black gram (whole urad dal)
salt to taste
½ tsp turmeric (haldi)
½ tsp ground cumin powder
½ tsp ground coriander powder
1 tsp garam masala
1 tsp red chili powder
½ tsp mustard seeds
½ tsp cumin seeds
pinch of asafetida
1 bay leaf (either fresh or dried is fine)
¼ cup cream (or you can use yogurt)
ghee, butter or oil (vegetable or canola)
freshly chopped cilantro leaves for garnish
METHOD:
If you are using dried kidney beans and whole black lentils, soak them overnight in enough water to cover. The next day, drain and rinse well before use. The kidney beans and whole black lentils will cook very quickly if you use a pressure cooker. Otherwise, cook them both together on the stovetop in a large pot of water. Simply bring the water and dals to a good boil, cover and simmer on low heat until tender but not mushy. Drain and reserve any extra liquid. When slightly cooled, take one cup of the mixed dals and mash them into a coarse paste (you can use the back of a wooden spoon, spatula or even a fork).
You can obviously omit the overnight soaking and cooking steps if you are using canned beans and lentils. But do drain and rinse the canned beans and lentils. Also, remember to mash one cup of mixed lentils and beans. Set aside until needed.
In a large pot on medium high heat, add 1-2 tbsp of ghee or oil. When hot, carefully add the mustard seeds. When the splattering stops, add the cumin seeds and a pinch of asafetida. Next, add the onions, green chilies, ginger and garlic. Stir fry for a few minutes until the onions start to brown slightly. Now add the spices (salt, turmeric, ground cumin powder, ground coriander powder, red chili powder and garam masala).
Stir fry for a few more minutes until fragrant and then add the tomatoes. Stir to combine and then add all of the cooked lentils and beans. Stir well and add the lentil and bean mash. Add any reserved cooking liquid (or water), enough to just cover. Cover and simmer 10-15 minutes, the dals should have absorbed all of the delicious flavors and thickened. Add the cream, stir well and garnish with freshly chopped cilantro leaves. Serve with warm rotis and fragrant Basmati rice.
VARIATIONS:
Feel free to make this recipe using canned beans. Use 1 whole 15oz can of each bean type (kidney and whole black lentils). Remember the canned beans and lentils are usually pre-cooked and ready to use.
You Should Also Read:
Lal Chori Dal Recipe
Ma Ki Dal Recipe
Chana Masala Recipe


Related Articles
Editor's Picks Articles
Top Ten Articles
Previous Features
Site Map



Follow @SadhanaGinde
Tweet



Content copyright © 2023 by Sadhana Ginde. All rights reserved.
This content was written by Sadhana Ginde. If you wish to use this content in any manner, you need written permission. Contact Sadhana Ginde for details.