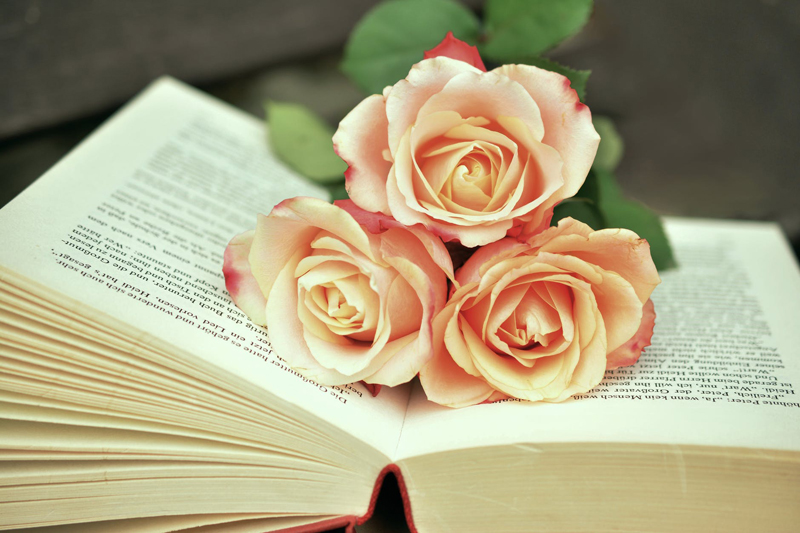 Stories...everyone has one. Some are larger than life...they awe and inspire us. Most of us are quite ordinary. The stories of our lives are mundane and uninspiring. We lead normal lives consisting of work or school, errands, sleep and repeat. What we do during the 168 hours each week would barely fill a few pages; never mind providing the material for a book. Most consider their lives dull, repetitive...ordinary.

The Bible is full of ordinary men and women. The men and women used by God--whose stories infuse The Bible--were ordinary. We often read the stories of Moses as he freed the Israelites from slavery in Egypt, or of Esther who throws aside protocol and risks her life to save the Jewish nation and forget these were ordinary people. They accomplished nothing under their own power, but were used in supernatural ways by God Almighty. God transformed people and nations by using willing vessels. In the ordinary lies the extraordinary.

Many of my favorite authors--Diane Macomber, Patsy Clairmont--keep journals. They keep track of things like who God brings into their lives to bless, trials, situations that change them, etcetera. If you would try it, you would find that your ordinary life is not necessarily as boring and mundane as you think. You would have a record of events to look back over that would show your spiritual growth. We all give in and give up at times, so sure, you would see set backs. But, I am guessing you would also see you did not give up....you pressed on....fought the good fight. You would see that your ordinary life is actually something extraordinary.

Such is the case of Deanna Nowadnick. In Fruit of My Spirit: Reframing Life in God's Grace, Nowadnick writes of her struggles as she matures into adulthood, marries, has a family, and experiences empty nest syndrome. This book may not be for everyone. For those looking for shocking, startling,or flamboyant life changing stories you will miss the sweet simpleness of Fruit of My Spirit. For those looking for a witty, often quite funny book that you can relate to, check out Fruit of My Spirit. Nowadnick's life story is not vastly different from that of most of us; however, it shows women that they are not alone in their struggles...that they can overcome and persevere by the grace of God.



Disclaimer: Fruit of My Spirit: Reframing Life in God's Grace was provided by the author, Deanna Nowadnick, in exchange for a fair review. Compensation was not offered, and the opinions expressed herein are solely those of the reviewer.

Fruit of My Spirit can be purchased from online retailers such as Amazon.com.




Related Articles
Editor's Picks Articles
Top Ten Articles
Previous Features
Site Map





Content copyright © 2022 by Lyn Sedmina. All rights reserved.
This content was written by Lyn Sedmina. If you wish to use this content in any manner, you need written permission. Contact Lyn Sedmina for details.